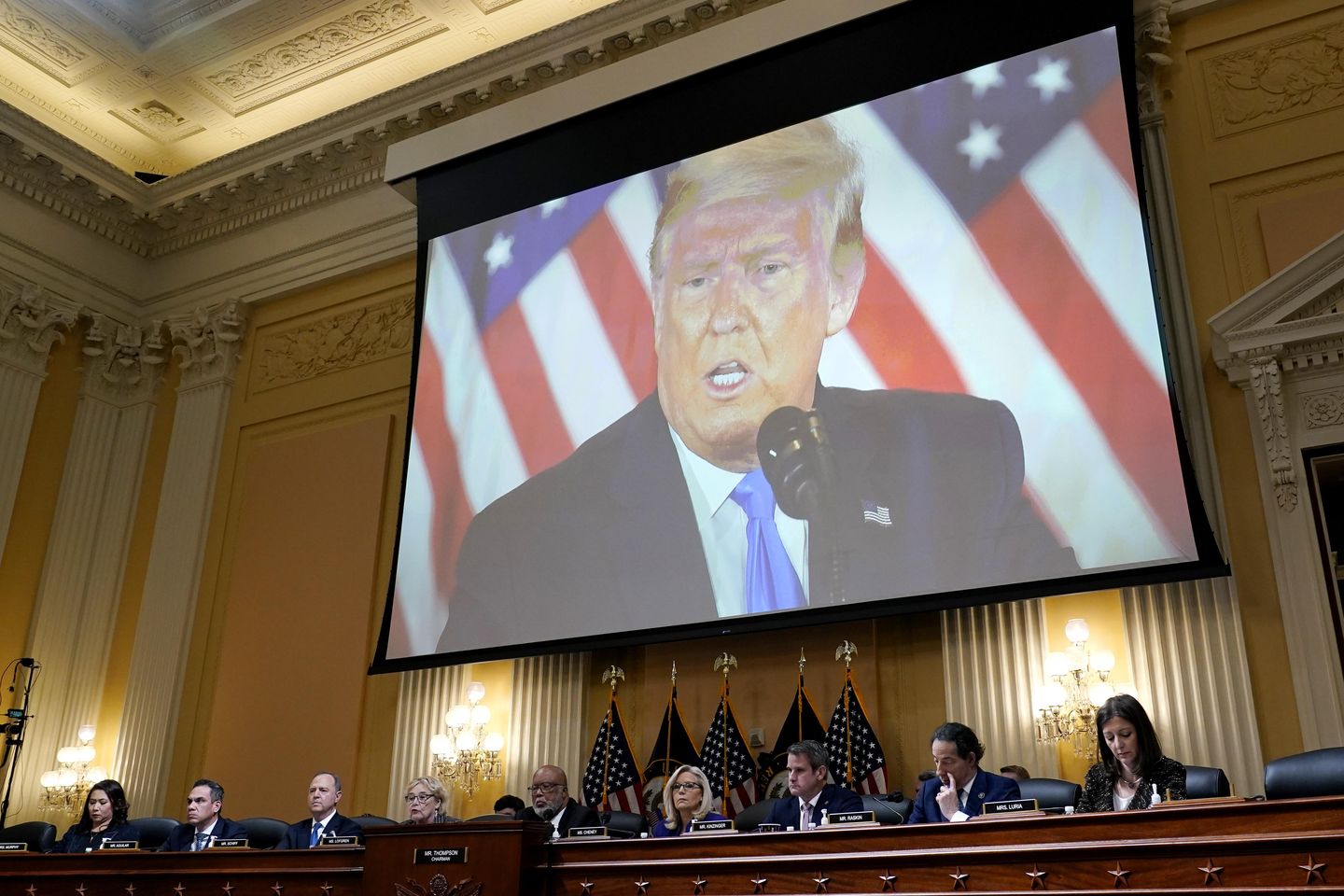 Rep. Marjorie Taylor Greene called for House Speaker Mike Johnson to create a new Jan. 6 select committee that would hold the original committee accountable for "all of the lies, deceit, and lives ruined."
In a post on X, she said releasing the tapes of the Jan. 6, 2021, attack on the U.S. Capitol is not enough.
"Every member of the Jan. 6 committee, Nancy Pelosi, FBI, DOJ, DC Police, Cap Police, Jan. 6 witnesses who lied, all need to be subpoenaed," the Georgia Republican wrote. "Criminal referrals must be written and prosecutions MUST happen under a Trump DOJ. I've said it all along, MAGA did not do this."
---
---
Mr. Johnson announced Friday that the House Administration Committee will start releasing most of the security footage from Jan. 6. Over 40,000 hours of footage will be posted over the next several months on the committee website.
"This decision will provide millions of Americans, criminal defendants, public interest organizations, and the media an ability to see for themselves what happened that day, rather than having to rely upon the interpretation of a small group of government officials," the Louisiana Republican said.
Not all of the tapes will be made public.
About 5% of the footage will be withheld because it may "involve sensitive security information related to the building architecture," Mr. Johnson said.
The Jan. 6 committee originally determined that the attacks were an attempted coup by then-President Donald Trump, and some Republican lawmakers have called for investigations into the now-defunct committee.
Rep. Troy Nehls of Texas and Sen. Mike Lee of Utah said the tapes show a very different view of what happened at the Capitol that day.
"The J6 committee was a sham," Mr. Nehls said on X. "I knew it then. Everyone knows it now. Let's investigate the investigators."
Mr. Lee accused the committee's two Republican members, former Reps. Liz Cheney of Wyoming and Adam Kinzinger of Illinois, of deliberately hiding the security footage.
"Why didn't Liz Cheney and Adam Kinzinger ever refer to any of these tapes? Maybe they never looked for them," Mr. Lee said. "Maybe they never even questioned their own narrative. Maybe they were just too busy selectively leaking the text messages of Republicans they wanted to defeat.
"Given the evidence they apparently suppressed, how much footage (and how many other records) do you think Nancy Pelosi and the J6 committee deliberately lost or destroyed?"
Mr. Kinzinger, now a commentator on CNN, mocked Mr. Lee's comments.
"Oh ya? What did ya find? Please elaborate with details because you sound very sure," he said.
More than 1,100 people have been charged and about 800 convicted in connection to the Capitol attack, with many receiving multiple years in jail. Enrique Tarrio, leader of the right-wing Proud Boys group, received the heaviest sentence yet — 22 years in prison.
— Staff writer Alex Miller contributed to this report.