Crunchyroll has just announced that Sony Pictures Entertainment is re-releasing the recent anime film Suzume theatrically. Suzume, which hails from acclaimed filmmaker and animator Makoto Shinkai, is being re-released in over 200 North American theaters on October 27. Screenings of the film will be presented in Japanese with English subtitles and as an English dub.
Suzume was originally released on April 14, 2023. It earned over $322 million worldwide in its initial theatrical run. Suzume is the fourth highest-grossing anime film of all time. The film holds a certified fresh score of 96% on Rotten Tomatoes and an audience score of 98%. Suzume had its world premiere at the Berlin International Film Festival in February, which was the first time in two decades that the festival screened an anime film. The film has also been nominated for several awards, including Outstanding Achievement in Music at the 46th Japan Academy Awards.
Suzume is written and directed by Makoto Shinkai, who has been lauded as an auteur of animation. Shinkai is known for directing the films Your Name and Weathering with You. Weathering with You was Japan's official selection for the Best International Feature Film category at the 2020 Academy Awards.
What Is 'Suzume' About?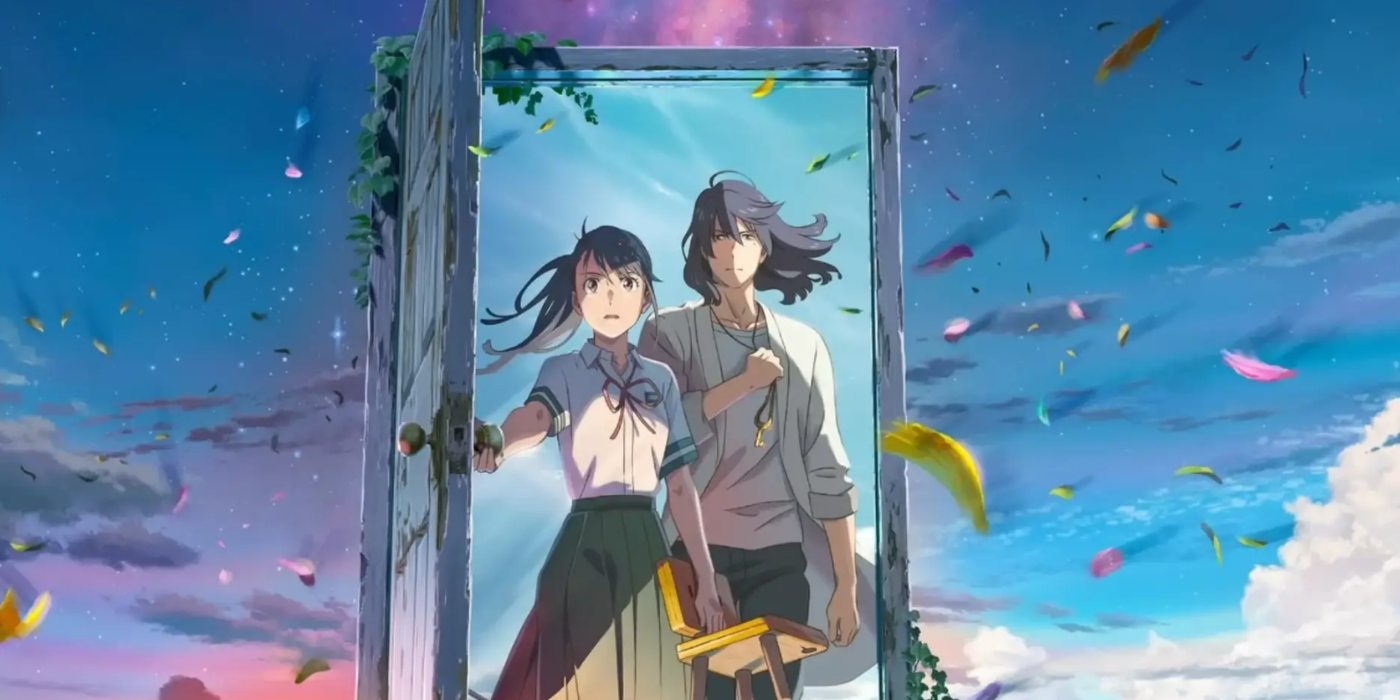 Suzume tells the story of a teen girl who gets involved with otherworldly doors that are causing natural disasters. The film was originally released in Japan on November 7, 2022, in IMAX, before a wide release just a few days later. The film holds a runtime of two hours and two minutes and is rated PG for action/peril, language, thematic elements, and smoking.
Tickets are currently on sale, get yours now! Check out the official synopsis for Suzume below:
"Suzume's journey begins in a quiet town in Kyushu (located in southwestern Japan) when she encounters a young man who tells her, "I'm looking for a door." What Suzume finds is a single weathered door standing upright in the midst of ruins as though it was shielded from whatever catastrophe struck. Seemingly drawn by its power, Suzume reaches for the knob… Doors begin to open one after another all across Japan, unleashing destruction upon any who are near. Suzume must close these portals to prevent further disaster."