The Academy Award-nominated actor, Carey Mulligan, notably breathes life into every character she plays. Mulligan, who is known for her subtle, intriguing, yet strong performances, will be embodying Felicia Montealegre, actress and wife of legendary conductor and composer Leonard Bernstein in the upcoming Maestro, starring opposite Bradley Cooper, who also directs from a screenplay he co-wrote with Josh Singer. The movie opened at the recent Venice International Film Festival and garnered much praise.
As the release date draws closer, patiently waiting fans are rewarded with glimpses of the feature to bolster curiosity. Vogue Magazine has now unveiled two new stunning images, one sees Mulligan as Felicia in period period-appropriate blue dress and white pearls, her hair up in a bun. Another sees her with Cooper as Bernstein, both of them enjoying a party it seems, hand in hand, the black and white image speaks volumes about the characters.
Maestro is based on the life and works of the legendary composer Bernstein, "I know people will talk about Maestro as a biopic, but it's not — it's a movie about a marriage," says Mulligan, clarifying, "A very complicated marriage." In real life, Felicia and Leonard fall in love and get married and years later, she leaves him, only to return to him, after a hiatus. The movie will give us an intimate look at the two characters and their complicated dynamic.
'Maestro' Will Address the "What Ifs" of Felicia's Story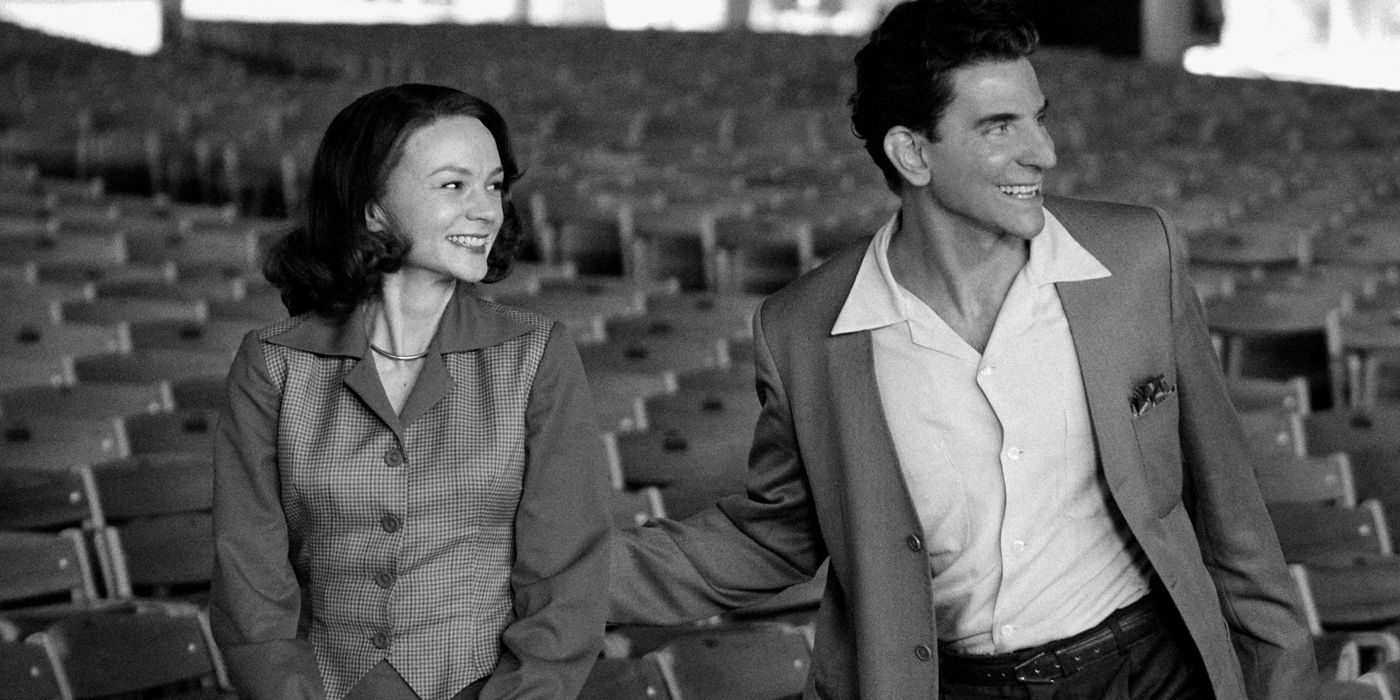 "It was different for Felicia, because everything revolved around Lenny," Mulligan explains of her character. Adding "There was a lot of 'What if?' with her character…. What if she hadn't given up acting? When I listened to tapes of her being interviewed, it seemed like she wasn't sure how far she'd have gone — that she felt like, maybe she didn't have it in her to be great. But on the other hand, she never got the chance to find out." It'll be fascinating to see how Cooper and Mulligan bring the complicated relationship to life.
The movie will also stars Matt Bomer, Maya Hawke, Sarah Silverman, Michael Urie, Gideon Glick, Sam Nivola, Miriam Shor, and Alexa Swinton. Maestro will make a short theatrical run starting November 22 before streaming on Netflix on December 20. You can check out the new images below: