The Big Picture
Lindsey Anderson Beer is making her directorial debut with the upcoming film Pet Sematary: Bloodlines, a prequel to the original Pet Sematary.
Anderson Beer is also involved in the reboot of Sleepy Hollow and will serve as a producer on Luca Guadagnino's remake of Lord of the Flies.
Guadagnino's version of Lord of the Flies is described as leaning into psychological horror and offering a more current take on the story, wiping the slate clean for a fresh approach.
Lindsey Anderson Beer is no stranger to a good bit of IP. Known best for her work as a writer behind projects including Netflix's Sierra Burgess Is a Loser, the scribe will soon make her directorial debut with Paramount+'s Pet Sematary: Bloodlines. The film will serve as a prequel telling of the story and movie, Pet Sematary, first made a classic piece of literature through Stephen King's 1983 novel. Now that the title is preparing to unearth itself onto Paramount+ at the end of next week, Anderson Beer has turned her head onto another reboot — Sleepy Hollow. And, beyond her directorial efforts on the ghostly tale first penned by Washington Irving, Anderson Beer is teaming up with Luca Guadagnino to serve as a producer on the celebrated helmer's remake of Lord of the Flies. In an interview with Collider's Perri Nemiroff, Anderson Beer teases what sets Guadagnino's piece apart from other film adaptations and how he developed it for a modern telling.
"It leans so much into psychological horror and it's so rich in character drama, as you would expect from somebody like him," Anderson Beer says of the Call Me By Your Name and Bones and All director. "But it's scary," she adds, "It gives you so much unease reading it, and I think it taps into a more current version of it than we've seen before."
Having been adapted twice into film format, first by Peter Brook in 1963 and then again by Harry Hook in 1990, Anderson Beer says that Guadagnino will wipe the slate clean and rebuild it with a new set of eyes. "I think some people have tried to tackle that property in a way that doesn't really resonate to now, and I think that the whole approach has been very fresh and refreshing."
What Set Luca Guadagnino Up to be the Perfect 'Lord of the Flies' Director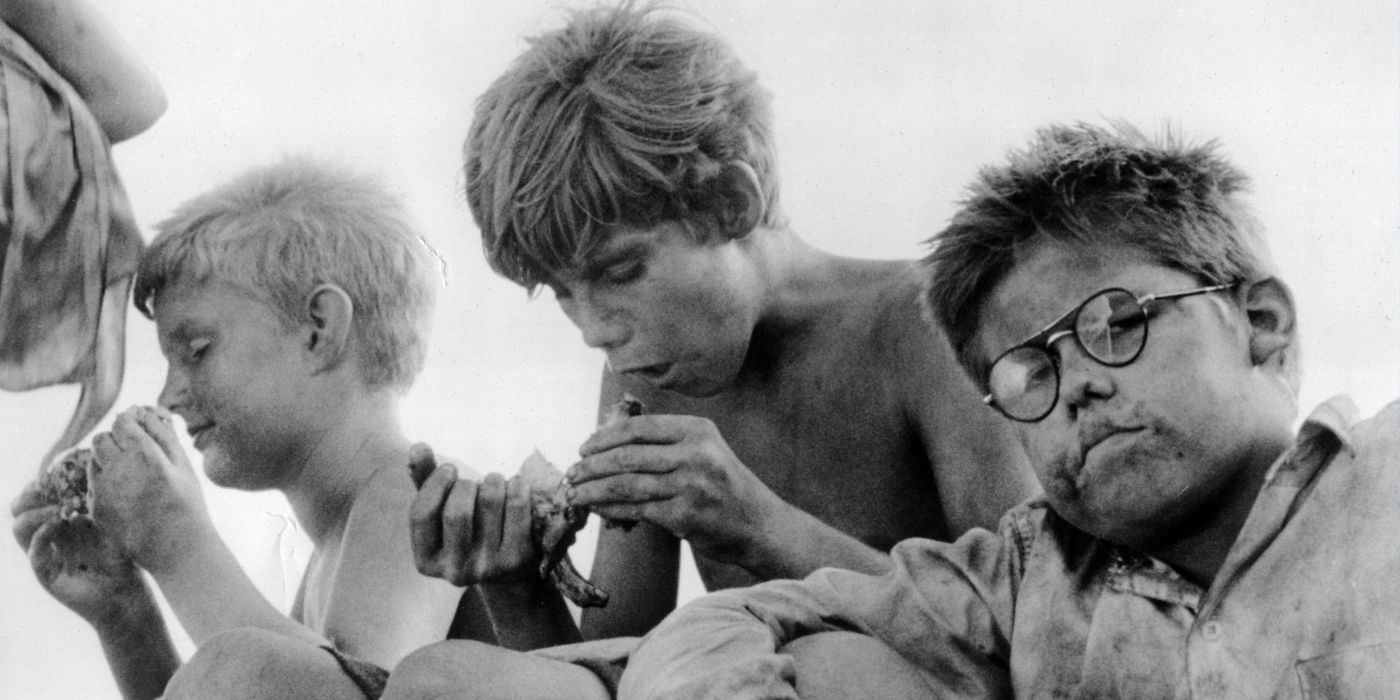 In 2018, Guadagnino brought audiences a revamped version of Dario Argento's classic piece of 1977 Italian cinema in Suspiria. Tossing in his own twist and vision, while the project was hit or miss among critics, it garnered heaps of positive feedback for its visual style. Also known for his thrilling horror, Bones and All, the filmmaker has begun to amass a handful of notable horror titles amidst his romantic dramas. As for Lord of the Flies, no further information such as a call sheet or release window has been announced at this time.
Audiences ready to dig into Anderson Beer's directorial debut can plan to catch Pet Sematary: Bloodlines on Paramount+ on October 6. Watch Nemiroff's full conversation with Anderson Beer below.