The Big Picture
Marvel Studios faces backlash for possibly using artificial intelligence in the design of the poster for the second season of the Disney+ series Loki, with critics arguing it replaces hard-working artists and perpetuates exploitation.
This is not the first time Marvel has encountered controversy regarding AI-designed graphics, as they previously used artificial intelligence in the opening credits of the series Secret Invasion.
The use of artificial intelligence in filmmaking remains a contentious issue in Hollywood, with negotiations with the Screen Actors Guild-American Federation of Television and Radio Artists (SAG-AFTRA) highlighting the need for fair compensation and protections against AI replacing artists.
Marvel Studios has, it would appear, once again dipped its toe into the artificial intelligence water and, once again, has been bitten for doing so. They say timing is everything and, for the second time this year, their timing certainly would seem to be poorly chosen, after it was claimed by an expert that the poster for the second season of Marvel's Disney+ series Loki has been designed, in part, using artificial intelligence.
According to Katria Raden, an author and illustrator, the poster appears to bear all the hallmarks of an image that has been constructed using a combination of stock images and classic Photoshop techniques, however, one such stock image used for the poster appears to have been AI generated rather than using images created by real artists.
Telltale Signs of AI Generated "Art"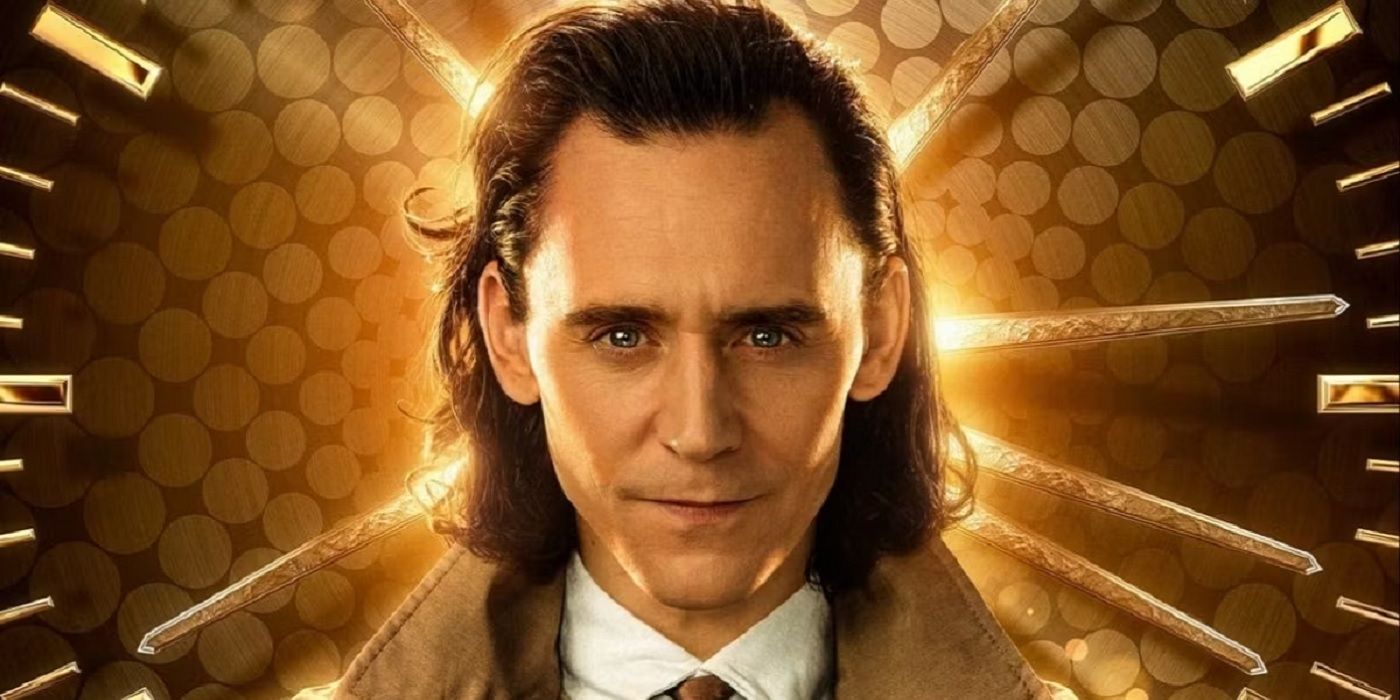 In the Twitter thread following the original post, Raden provides a link to the stock image, via Shutterstock, labeled "Surreal Infinity Time Spiral Space Antique", which was generated using AI. As Raden notes:
"Licensing photos and illustrations on stock sites has been a way many hard-working artists have been earning a living. I don't think replacing them with generated imagery via tech built on mass exploitation and wage theft is any more ethical than replacing Disney's own employees."
This is not the first time Marvel has been on the wrong side of the news when it comes to artificially designed graphics. When the series Secret Invasion launched earlier this year, the opening credits of the show were revealed to have been made in part using artificial intelligence. Most disappointingly, Marvel—via director Ali Selim—defended the use of the AI-designed and generated credits sequence, and audaciously attempted to tie it into the actual plot of the series. Selim said of the decision, "When we reached out to the AI vendors, that was part of it — it just came right out of the shape-shifting, Skrull world identity, you know? Who did this? Who is this?" Selim added that he didn't "really understand" how artificial intelligence worked, which begs the question: then why use it?
The increased usage of artificial intelligence remains a controversial topic in the world of filmmaking in Hollywood, notably as it has been a key factor in the soon-to-be-concluded WGA strike, and remains an important facet for negotiation with the parallel SAG-AFTRA strike, as actors seek to protect the rights to use their likeness for projects in perpetuity without fair financial recompense for it.
Loki Season 2 will premiere on Thursday, October 5 on Disney+. See the poster in question below.