The Big Picture
Umbrella Home Entertainment is releasing a Super Mario Bros. 30th anniversary collector's edition 4K Blu-ray set in January 2024, featuring a new 4K restoration of the film and loaded with new features.
The set will include a restored workprint, animatics, a book of script drafts, audio commentaries, a production art book, reproductions of lobby cards and posters, and more.
While the 1993 film was a flop and received negative reviews, it has gained a cult following, and a fan-made "director's cut" has sparked renewed interest in the movie.
Before this year's animated hit The Super Mario Bros. Movie, there was 1993's live-action Super Mario Bros. A flop on release, viewers can now decide for themselves with a massive 30th anniversary 4K Blu-ray set from Umbrella Home Entertainment. Set to be released in January 2024, Umbrella's Trust the Fungus Super Mario Bros. 30th Anniversary Collector's Edition will consist of three discs, all loaded with new features. First and foremost is an all-new 4K restoration shot from the film's original negative.
The set will also include a restored copy of the film's workprint, storyboard to screen animatics, and a 200-page book of various script drafts, allowing fans to chart the film's famously tortured production process. The set features four different audio commentaries with screenwriters, producers, production designers, special effects designers, and film archivists. The set will also feature a hardcover book of production art, reproductions of lobby cards, posters, and souvenir magazines, and a bevy of trailers and all-new featurettes. The whole thing will retail for $150 AUD, and can be preordered on Umbrella's website.
'Super Mario Bros' – What Went Wrong?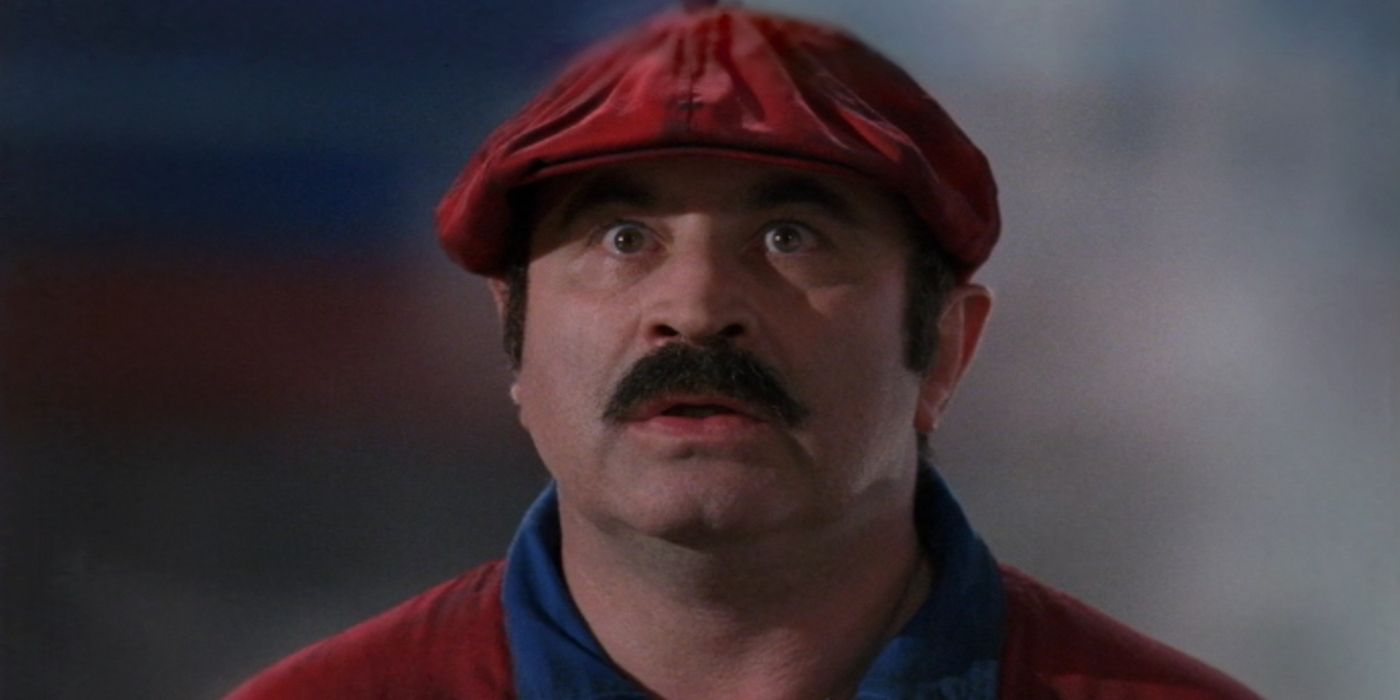 Super Mario Bros. was Nintendo's first — and for decades, last — foray into the film business. With a universally-beloved property like Mario, the film seemed like a surefire success. It boasted a thoroughly capable cast – the late Bob Hoskins played Mario, John Leguizamo co-starred as his brother Luigi, and the legendary Dennis Hopper menaced them both as Koopa. It also featured Rocky Morton and Annabel Jankel as directors, who had helmed the cult-classic TV series Max Headroom. However, the film was a disaster from start to finish. It went through multiple scripts, Morton and Jankel clashed with Nintendo over the movie's adult tone, and the cast and crew were completely miserable throughout its production. After filming was complete, the film was hastily cobbled together in the editing bay, resulting in a movie that veers wildly from tone to tone.
Upon its release on May 28, 1993, Super Mario Bros. flopped at the box office and was savaged by critics, scaring Nintendo away from movie adaptations for decades. However, the film has attained some level of retrospective cult success. A fan-made "director's cut", restoring twenty minutes of cut footage made a stir on the internet in 2021, reigniting interest in the movie. Collider's Gregory Lawrence re-examined the movie earlier this year, calling it "a bold piece of commercial filmmaking, a testament to the captivating strengths and idiosyncratic flaws that happen when you give filmmakers free rein with a known IP, a refreshingly political jolt to the system".
Umbrella's 30th anniversary Super Mario Bros. set will be released in January 2024. Stay tuned to Collider for future updates and check out images of the new set below.