The Big Picture
Bryce Dessner, known for his work in The National and collaborations with acclaimed artists, teams up with director Rebecca Miller for her star-studded film She Came to Me.
The film's soundtrack, dropping on September 29, features Dessner's music as well as a song by Bruce Springsteen and Patti Scialfa.
Collider exclusively shares the first track, titled "Patricia at the Convent," which showcases Dessner's signature style of emotional and captivating music.
For years, Bryce Dessner has been a powerhouse in the music industry. Many will recognize his name alongside his brother's, Aaron Dessner, as part of the band The National, but his influence in modern music-making goes much deeper. Having worked with the likes of the Los Angeles Philharmonic and Orchestre de Paris, the composer is also a force to be reckoned with in the film industry. Previously attaching his name to titles including The Revenant, The Two Popes, and C'mon C'mon, his latest effort sees the musician team up with director Rebecca Miller (The Ballad of Jack and Rose) on her star-studded project, She Came to Me. Ahead of the film's October 6 release, Warner Classics and UNIGRAM will be dropping the Original Motion Picture Soundtrack on September 29 which features not only tunes from Dessner but also an original by the legendary Bruce Springsteen and Patti Scialfa. Today, Collider is excited to exclusively share the first track from the album.
Titled "Patricia at the Convent," a rousing piano number foreshadows the soul of Miller's latest production – a piece of love, longing, hope, and heartache. As the melody swells halfway through the track, a set of strings joins in to further drive the emotion home before the song delicately comes to an end. Shining just a brief light on what audiences can expect from Dessner's latest project, She Came to Me has the musician's signature all over it with music that jumps out of the speakers and takes hold of your feelings.
She Came to Me marks a reunion of sorts for Dessner and leading man Peter Dinklage as the duo previously paired up on Joe Wright's 2021 film, Cyrano. Aside from his contributions to cinema, which have landed him a slew of critical acclaim in the form of Golden Globe and Academy Award nominations, he's also worked with some of the biggest artists of the time. Included in his impressive collaborative lineup are names like Taylor Swift, Bon Iver, Sufjan Stevens, Philip Glass, Paul Simon, and Steve Reich.
What is 'She Came to Me' About?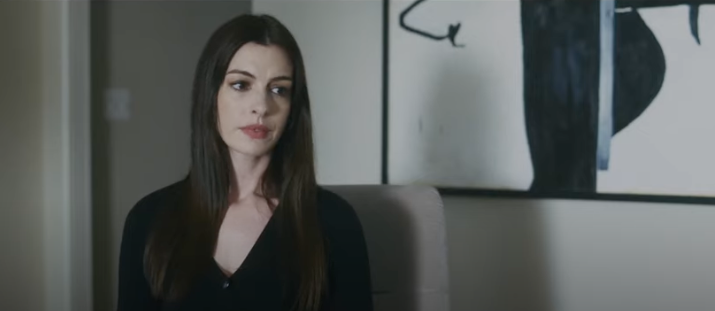 Led by Dinklage and Anne Hathaway, Miller's romantic comedy sees celebrated composer Steven Laudden (Dinklage) struggling to find inspiration for his latest project. With the clock ticking down on his due date, his wife, Patricia (Hathaway) suggests that he get out of the house and take a stroll down to the ever-inspiring Brooklyn waterfront. It's there that he meets Katrina (Marisa Tomei), a tugboat captain working in Red Hook. The duo strikes up a friendship that soon threatens to turn Steven's life completely inside out. Also starring in She
Came to Me are Evan Ellison, Harlow Jane, Brian d'Arcy James, and Joanna Kulig.
Check out the first track from She Came to Me's Original Motion Picture Soundtrack below.