The Big Picture
Hildur Guðnadóttir's score for A Haunting in Venice will be available on September 15, 2023, coinciding with the film's release.
The Original Motion Picture Soundtrack includes three haunting compositions by Guðnadóttir, painting a portrait of love, distrust, and chaos.
Guðnadóttir, an Academy Award-winning composer known for her work on Joker, has also contributed to acclaimed titles like Sicario and Chernobyl.
Glide down the canals of Venice from the comfort of your own home as Hildur Guðnadóttir's score for A Haunting in Venice comes to a music platform near you on September 15, 2023. Coinciding with the film's theatrical release, the Original Motion Picture Soundtrack is celebrating its arrival through Hollywood Records. In an exclusive to Collider release, all the melomaniacs out there can treat their ears to three of Guðnadóttir's original pieces from Kenneth Branagh's latest Agatha Christie adaptation.
An ensemble of strings paints the love, distrust, and chaos lurking in the shadows in Guðnadóttir's compositions for A Haunting in Venice. Included in the sampling are the songs "Confession," "No Music Without You," and "Money in the Mattress," each painting their own haunting portrait for the star-studded film. In a statement released alongside the trio of tunes, Guðnadóttir said,
In this score I was imagining what it was like to write music before and after the Second World War. In a world that has gone through a complete destruction – how do you move forward, throw out your old believes [sic] and build something new? The abandonment of romantic ideas and melodies, in exchange for a more abstract sense of musicality, experimentation in tonalities, both extreme mathematical rigidity in form and extreme freedom in structure through methods of chance composition.
Where Else Have Guðnadóttir's Compositions Been Heard?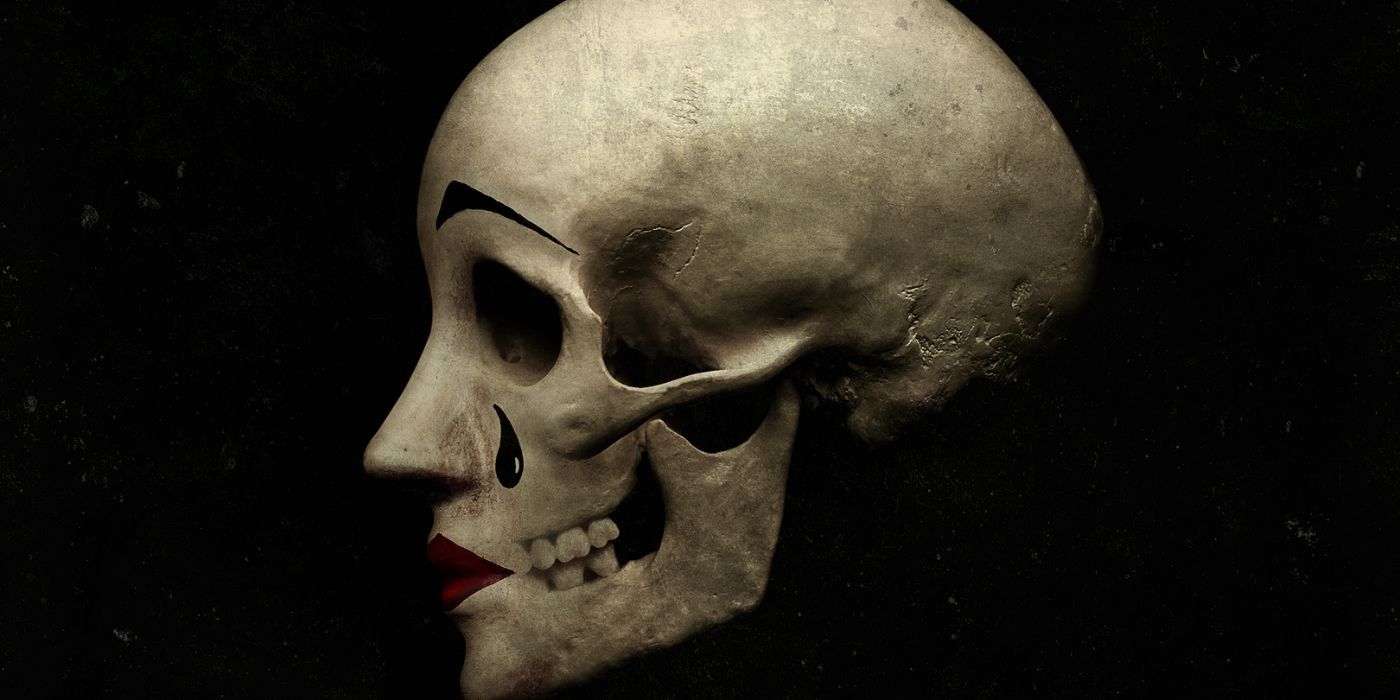 An Academy Award-winning composer for her work on Todd Phillips' Joker, Guðnadóttir has also been behind the sounds of celebrated titles including Tár, Sicario, and The Revenant, as well as HBO's limited series Chernobyl for which she took home both a Grammy and Emmy Award.
In an interview with Collider's Steve Weintraub, Guðnadóttir revealed that for audiences who aren't familiar with her work, a great jumping-off point would be through one of her records, specifically Mount A and Without Sinking. "I think that's kind of where you hear me finding my strongest point of musical resonance within myself," the composer and cellist says, "I've been collaborating with people for ages and ages and have done various orchestra projects and band projects. There was a lot of movement and a lot of touring and a lot of action, and it was kind of when I started working on this music that became these records that I really allowed myself the time and the space to just sit with myself and my own thoughts for a minute. That's somehow where I just felt like I got in tune with myself, if you will."
Check out the three-song sample of Guðnadóttir's music for A Haunting in Venice below and audibly sink into the shadows when the Original Motion Picture Soundtrack releases on September 15, 2023.