The Big Picture
Simon Baker used a hands-on approach to get into character for the film Limbo, driving thousands of kilometers in an old VW Transporter and camping along the way.
He didn't rely heavily on research but instead used his trailer as a space to think about his character and how it evolved throughout the pre-production stages.
Baker praised Ivan Sen's cinematography for helping him click into the physical nature of his character.
Actors use a variety of methods to get into character, from research, creating backstories for their characters, adopting something resembling method acting, and more. Limbo star Simon Baker is no different, employing his own methods to bolster his performance. During this year's Toronto International Film Festival, Baker stopped by Collider's TIFF media studio at MARBL to discuss the film, including how he got into the headspace of his character.
When speaking with Collider Editor-in-Chief Steve Weintraub, Baker delved a bit into his process during filming, which was a more hands-on approach over doing deep dives into research like other actors may do. However, he shared that the process is "different every time" for him. For Limbo, getting into character involved driving "three and a half thousand kilometers out to where we were shooting from Sydney. I've got an old VW Transporter. That was my trailer, and I drove that out and camped on the way." While research wasn't necessarily a part of Baker's method, he used the time in his trailer to think on the character and how it had continued from the pre-production stages.
"I had been thinking about the character intermittently, over about a year or so when Ivan and I started talking about the project. And then, it got to a certain point where we were there one day, during pre-production, and Ivan picked the camera up. We were doing some hair and makeup stuff and wardrobe, and he picked the camera up, and we went out to one of the locations, which was just in the town. Everything was all practical locations. Nothing was built, and pretty much nothing was dressed."
Ivan Sen's Cinematography Helped With Characterization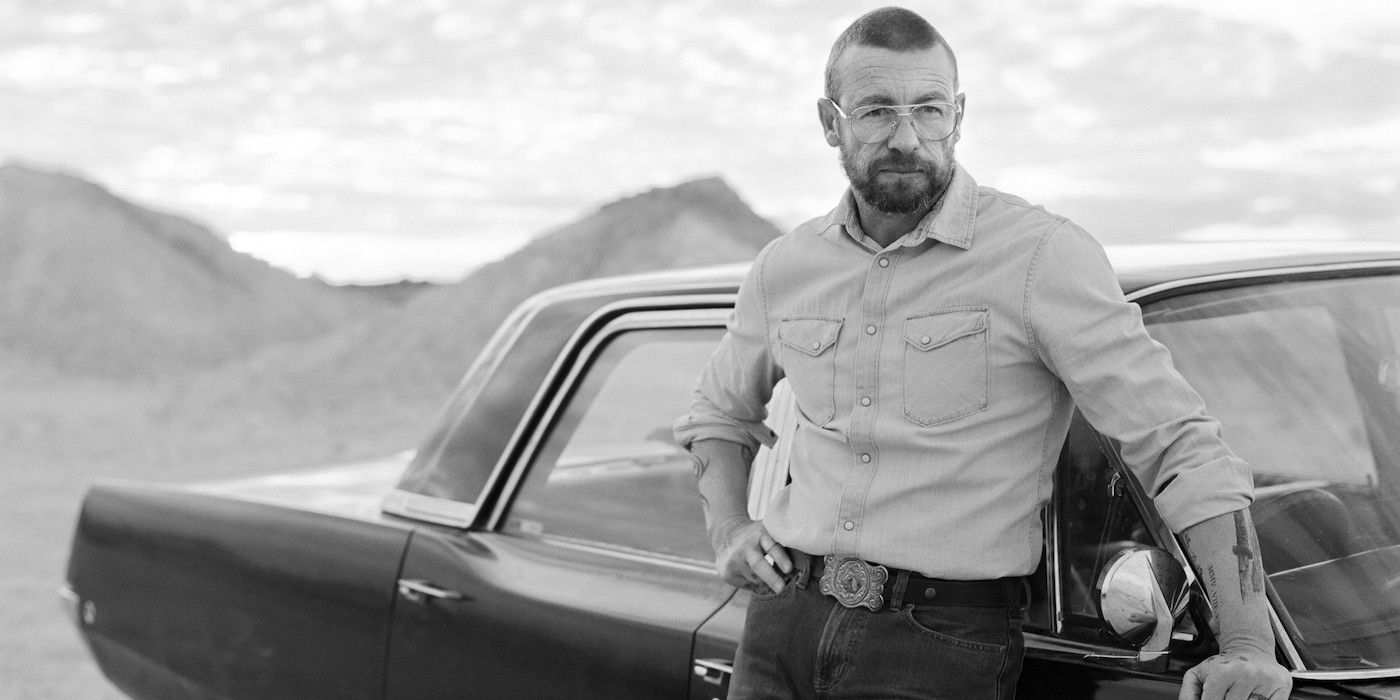 As the interview continued, Baker praised Ivan Sen's work for the film as a cinematographer (among many other roles for the film). He shared that once the camera went up, "something just happened, and the whole physical nature of the character clicked in. And then, it's just about hanging onto that and trusting that and clicking that in." Even with the way Baker was able to latch onto his character, he never brought his work home with him — except for one key part.
"But no, I don't go home [with it], apart from the smoking. I had to smoke a lot, and I'm not really a smoker. I'll smoke a cigarette here and there, but I had to be very familiar with smoking. I'm always looking for authenticity when I'm watching a film, and particularly a story like this. It's dead if it doesn't have authenticity. Ivan is an authentic filmmaker, the story is a very authentic story, and it needed that kind of commitment to it. I had to look like I smoked, so I smoked cigarettes a lot, which was not great. I'm glad it's over."
Watch Baker and Weintraub's full conversation below: