The Big Picture
Sen's approach to cinematography in Limbo is deliberate and well-thought-out, with a focus on capturing the essence of the Australian outback.
Simon Baker was impressed by Sen's methods, particularly his ability to create a unique and immersive world through the black-and-white cinematography.
The monochromatic palette of the film helps to enhance the drama and allows for subtle performances to shine on screen.
After debuting at the Berlin Film Festival earlier this year, Ivan Sen's Limbo is continuing to make the rounds. Recently, the feature screened at this year's Toronto International Film Festival. The film centers on Travis Hurley (Simon Baker), a detective who tackles a 20-year-old cold case in the Australian outback. Sen wore many hats for the feature, including director, writer, co-producer, composer, and editor. However, it's Sen's work as cinematographer on the film that makes an especially hefty impression, including for Baker. To promote the film, Baker stopped by Collider's TIFF media studio at MARBL to discuss what stood out about Sen's methods and why they worked so well for the feature.
When speaking with Collider Editor-in-Chief Steve Wientraub, Baker shared the traits of Sen's work that he thought helped elevate Limbo. Baker first notes that Sen is "very considered" when he's on set, something that stands out to Baker because he, on the other hand, is "hyper-vigilant, and I'm scanning a lot of the time when I'm on a film set, and I'm thinking about a lot of different things, which can be a problem for me internally." He adds that Sen's approach is a strong one, and something that happens before shooting even begins.
"Ivan is very considered with his whole approach to the way he makes a film, and it's reflected in the economy of his shots and the way he shoots something. He comes to most stories, first of all, from a sense of place. That place was really strong and long in his mind before he even wrote this film, to construct the story around a specific place."
Simon Baker Felt Transported by the Cinematography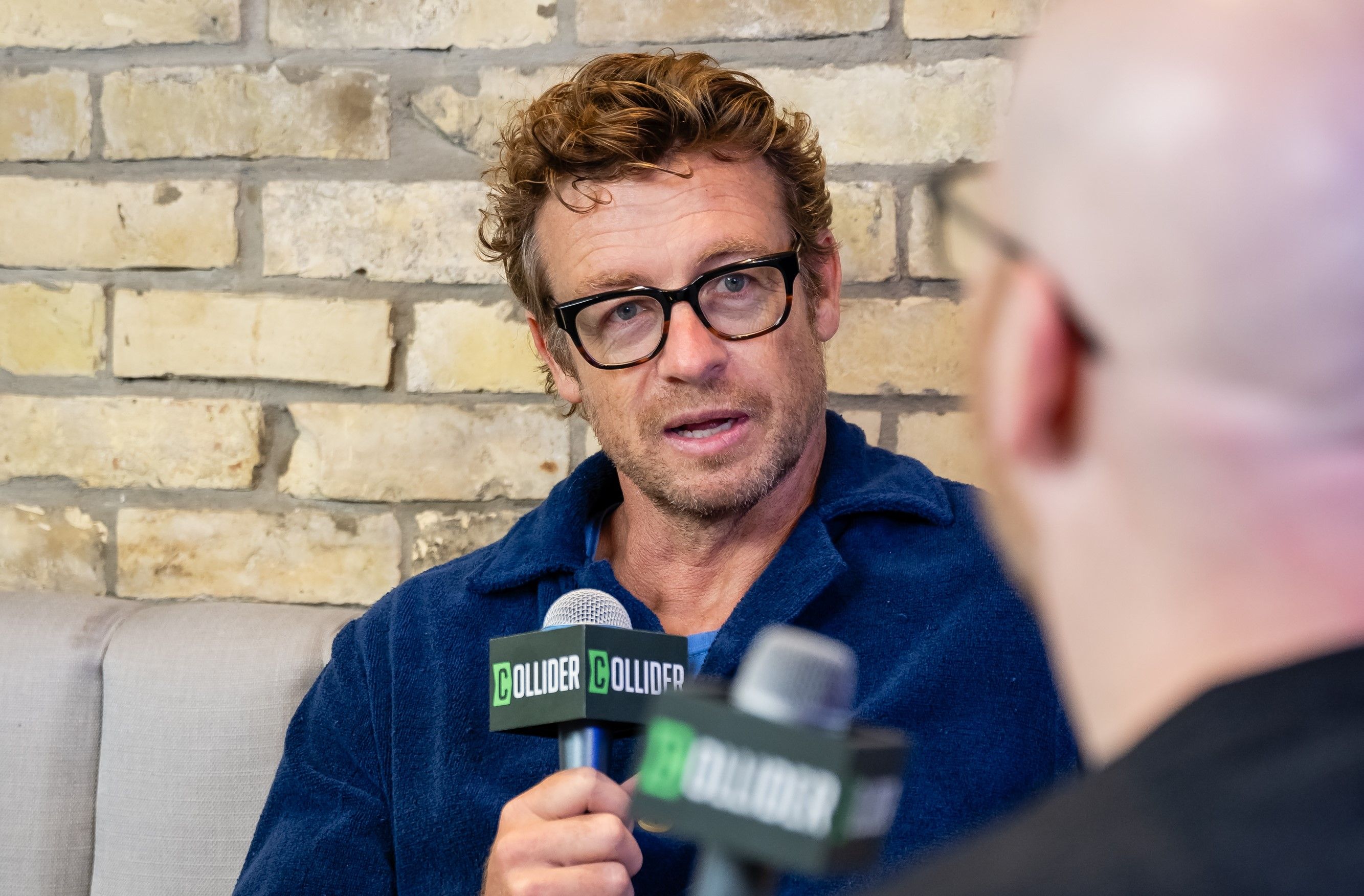 Ultimately, Sen's approach with the cinematography paid off in Baker's eyes, who said that "it's a portal into this world that I haven't experienced and haven't been to. It almost feels like science fiction." He also praises Sen's decision to shoot in black-and-white, because it gave the landscape a new way to stand out: "It feels like a lunar landscape at times. And his choice to shoot it in black and white was a very bold choice, given that in color it's quite spectacular out there, too. But we've seen so much of that red dirt Australian outback that to see it in a monochromatic palette, it pops the drama off the screen in a different way. The performances can be very subtle."
Watch Baker and Weintraub's full conversation below: