The Big Picture
Hulu's new movie, The Mill, starring Lil Rel Howery, takes place in America's hyper-capitalist future and explores themes of labor, AI, and modern-day slavery.
Howery's character, Joe, wakes up in a mysterious open-air prison and must run a mill every day to avoid punishment and see his pregnant wife again.
Director Sean King O'Grady believes the film's message about feeling trapped in a system resonates universally, and Howery's performance brings a sense of powerlessness and vulnerability.
Adding another thrilling addition to Huluween specials, Hulu has now included Free Guy's and Get Out's Lil Rel Howery-starring The Mill into the mix, set in America's AI-assisted, hyper-capitalist future. The streamer has released the first look at the movie, and it looks like a combination of Netflix's Alice in Borderland and sci-fi film In Time in there. The movie is all set to premiere on October 9 and the world's looking a tad bit scary for the actor-comedian Howery's character Joe as he wakes up in a shady open-air prison and in order to avoid punishment, has to run a Mill for a fixed amount of time every day.
Joe is a rising star at Mallard, a mega-corporation whose market value is more than Apple and Amazon combined. He wakes up all suited-booted in the open-air prison and yet has no memory of how he got there in the first place. Joe also has a pregnant wife at home and his only chance of seeing her again is to grind at the old archaic grist mill. But that's not the worst part. There's a sort of timer with daily rounds quota on one of the walls. At the end of the day, whichever employee has done the least number of points will be terminated.
'The Mill' Has Unexpectedly Become More Relevant in 2023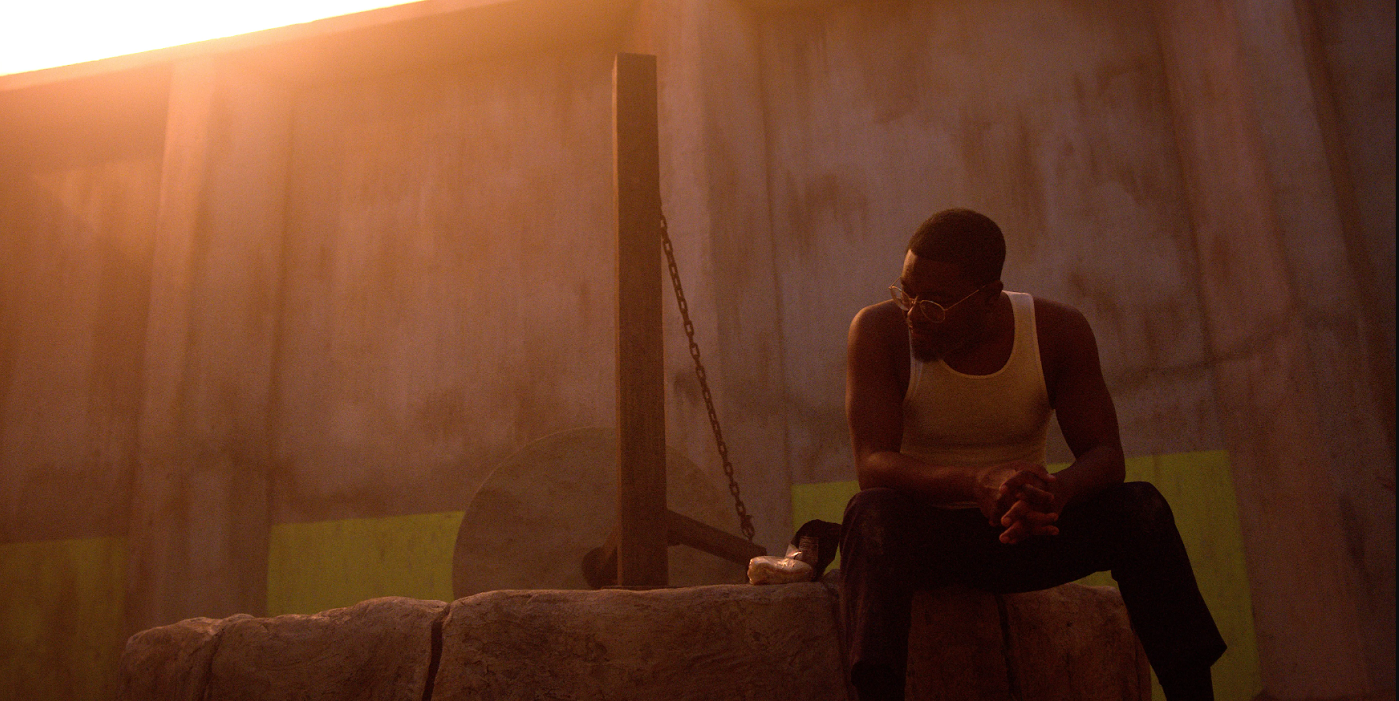 Mallard, being the large corporation that it is, is actually running some sort of advanced career training. Joe and some other employees have been accused of underperforming and the only way to get them going is to push them beyond their limits, highlighting the bigger American discourse around labor, artificial intelligence, and modern-day slavery. "Eight months ago, when we filmed The Mill, these discussions were hypothetical. Our film unexpectedly became relevant. But it's not just about AI or labor. Joe's tale isn't merely topical — it's universal," director Sean King O'Grady expressed during a recent interview.
"It's about feeling trapped in a system that takes more than it gives, feeling like a replaceable cog in a lifeless machine. Have you ever felt powerless or exploited in this way? Do you right now?" O'Grady went on to explain the idea behind the sci-fi horror/thriller. He also went on to express Howery's dedication as he brought Joe to life with his "powerless" and "raw vulnerability" in the film.
The Mill's cast also includes Karen Obilom, Pat Healy, and Patrick Fischler. It is written by Jeffrey David Thomas and directed by O'Grady. The film will premiere on Hulu on October 9, 2023. Check out the official trailer for The Mill below.