Apple TV has released the final trailer for Martin Scorsese's highly-anticipated Killers of the Flower Moon, ahead of its upcoming theatrical release on October 20, 2023. The film is set at the turn of the 20th century and is based on the true story of when the Osage Nation became some of the wealthiest people in the world overnight. However, along with it came white interlopers who wanted their share — compelling the latter to manipulate, extort, and steal as much as they could, before eventually resorting to murder.
The new and final trailer fixates on Leonardo DiCaprio's Ernest Burkhart as he tries to prove his love and innocence to Lily Gladstone's Mollie Kyle of the Osage Nation. Set forth on a mission to charm the Osage girl, with a hidden motive that could lead to devastating betrayal, it seems as if DiCaprio's Ernest Burkhart has bitten off more than he can chew — or has he? Along with his Academy-Award-winning long-time collaborator DiCaprio, Scorsese's legendary Taxi Driver muse, the veteran actor and Academy-Award-winning Robert De Niro also stars in the film as William Hale — the self-proclaimed King of the Osage who seems to be running his nephew Ernest Burkhart like a pawn.
'Killers of the Flower Moon' Has a Runtime of Over 3 Hours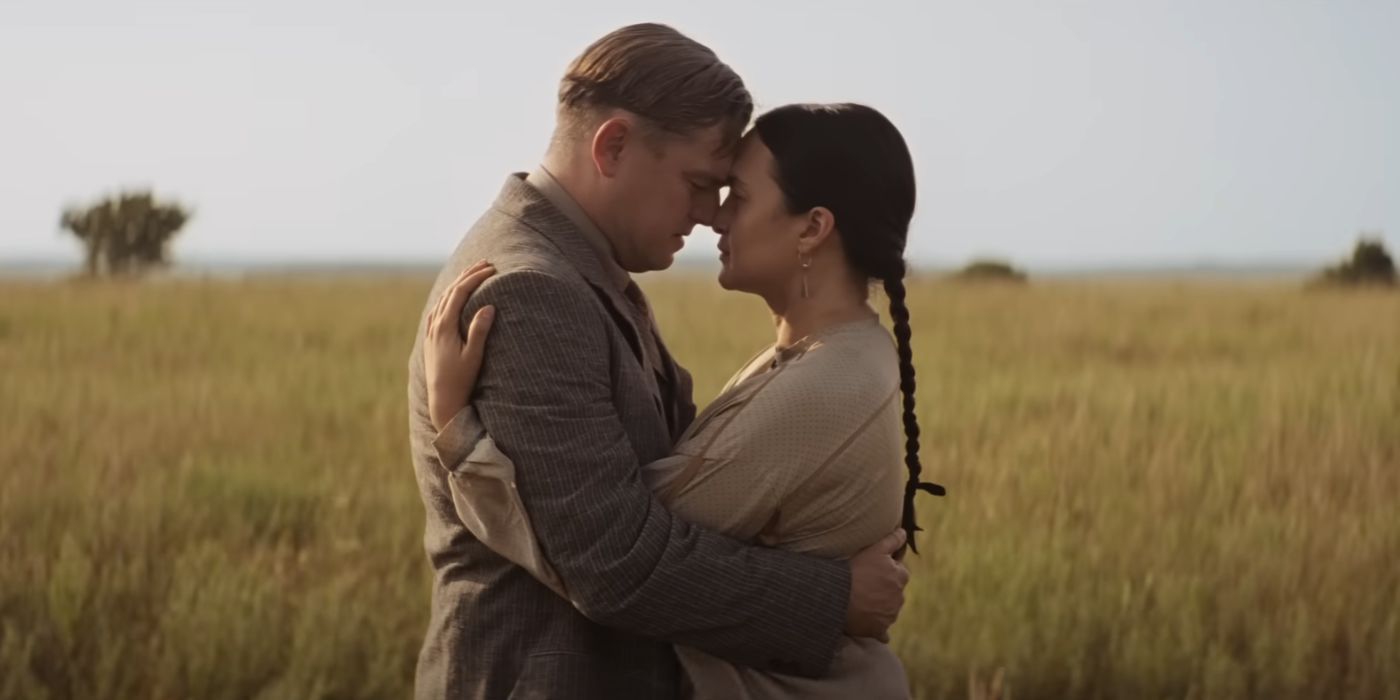 Killers of the Flower Moon is set to hit theaters this weekend and is precisely 3 hours 26 minutes long. The film's 3-hour-plus runtime is precisely why Apple Studios has been able to release several featurettes, behind-the-scenes footage, clips, and trailers. When asked about the lengthy runtime of his film, acclaimed filmmaker Scorsese responded, "You can sit in front of the TV and watch something for five hours. Give cinema some respect."
Killers of the Flower Moon is based on a 2017 book of the same name, written by David Grann. The conversion from book to screen comes from Eric Roth and Scorsese himself. The film will explore themes of greed, serial murder, and racial injustice while shedding light on a disturbing historical event.
Killers of the Flower Moon after its heavy-paced marketing campaign, is all set to hit theaters on October 20, 2023. Check out the final trailer of Killers of the Flower Moon below.