We are days away from Martin Scorsese's latest feature, Killers of the Flower Moon, based on the book of the same name by David Grann and starring Leonard DiCaprio, Robert de Niro, and Lily Gladstone in leading roles. The movie got a lot of critical acclaim at its world premiere at the Venice Film Festival, and is being sought after by fans of the director as well as history buffs.
To keep the momentum going ,Apple has been teasing audiences with a plethora of behind-the-scenes visuals and featurettes. To further give insight into its characters, a new clip has been released featuring DiCaprio and de Niro. It sees them leaving their home in the middle of the night and discussing a death that should have looked like a suicide but rather looks like a murder. The clip only intrigues you more to know about the moral ambiguity of these characters.
What's 'Killers of the Flower Moon' About?
The movie is set in the 1920s in the Osage Nation, where the discovery of oil on tribal lands led to a series of murders to profit from it. The movie sees DiCaprio as a returning war hero, Ernest Burkhart, who is encouraged by his uncle William (de Niro) to marry a native woman, Mollie (Gladstone), to profit from her family's land. When one by one, Mollie's family members start dying, she takes charge of getting them justice. The movie has a thrilling premise and has been made with utmost sensitivity by the auteur filmmaker and his cast so that audiences worldwide can understand the depth of this tragedy.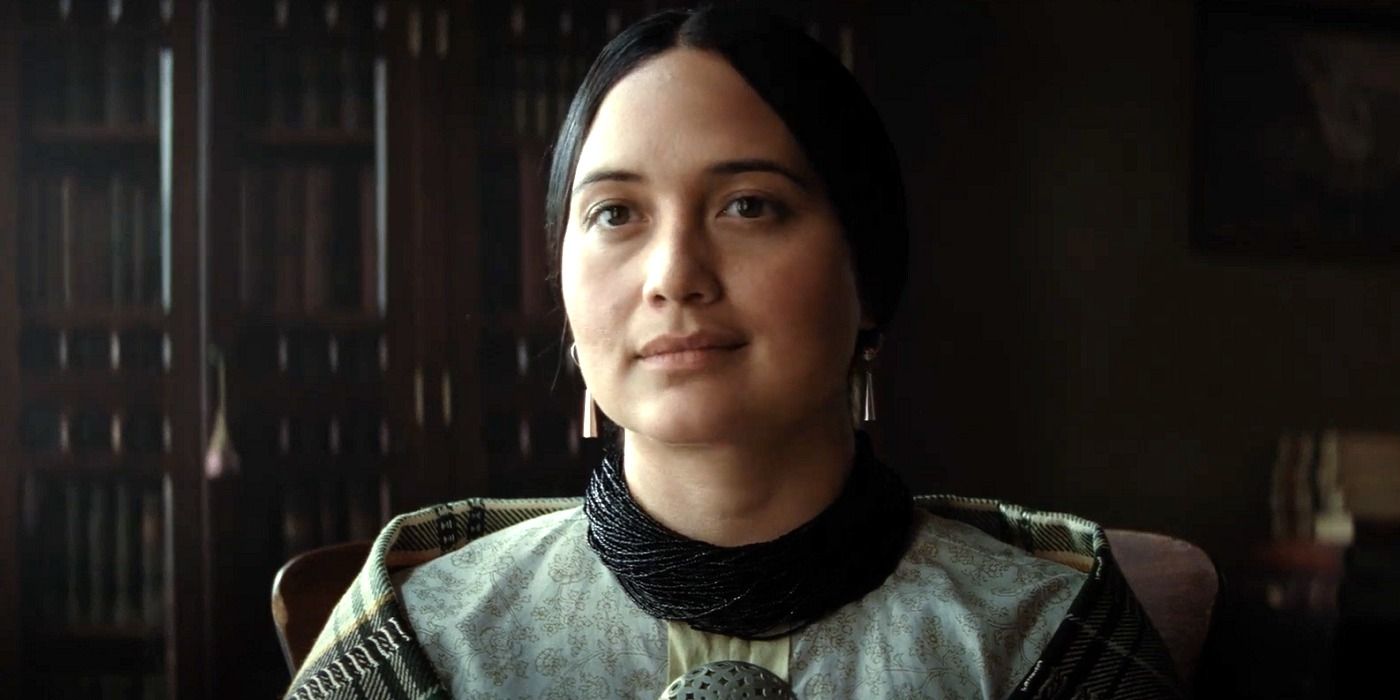 Scorsese directs from a screenplay he co-wrote with Eric Roth. Further rounding off the cast as Mollie's family are Tantoo Cardinal as her mother Lizzie Q, Cara Jade Myers as her sister Anna Brown, JaNae Collins as cousin Reta, Jillian Dion as Minnie – Mollie's sister, and William Belleau as Henry Roan – Mollie's brother-in-law. The movie also cast Brendan Fraser, John Lithgow, Jesse Plemons, Louis Cancelmi, and many more.
Killers of the Flower Moon hits theaters on October 20. You can check out the new clip below: