We are days away from Killers of the Flower Moon, the Martin Scorsese feature encapsulates the tragedy of the Osage Nation through a lens of greed and love starring Leonardo Di Caprio, Robert De Niro, and Lily Gladstone in leading roles. As the release nears, Apple TV+ is not leaving any stone unturned to make the audience aware of the horrors and morally grey areas its characters represent. To hype fans further a new clip has been unveiled shedding more light on DiCaprio's character.
The clip sees Ernest (DiCaprio) convincing his wife Mollie (Gladstone) that he's not in "any kind of trouble," however, as the clip progresses we see him lying to the investigators and his greed eventually taking over. DiCaprio plays a returning war hero who is encouraged by his uncle William (De Niro) to marry Mollie, for her family's wealth. However, things take a turn when one by one her family members start dying and she takes it upon herself to get them justice.
The movie is not only an exploration of real-life events but highlights how greed and love can co-exist, while Ernest loves his wife he's also extremely greedy for all the wealth in front of him. Under the influence of his uncle, he commits deeds that he'll be held accountable for sooner or later. How it all comes to an end remains to be seen. Scorsese has made the feature with utmost sensitivity to highlight the tragedy.
Who Stars in 'Killers of the Flower Moon?'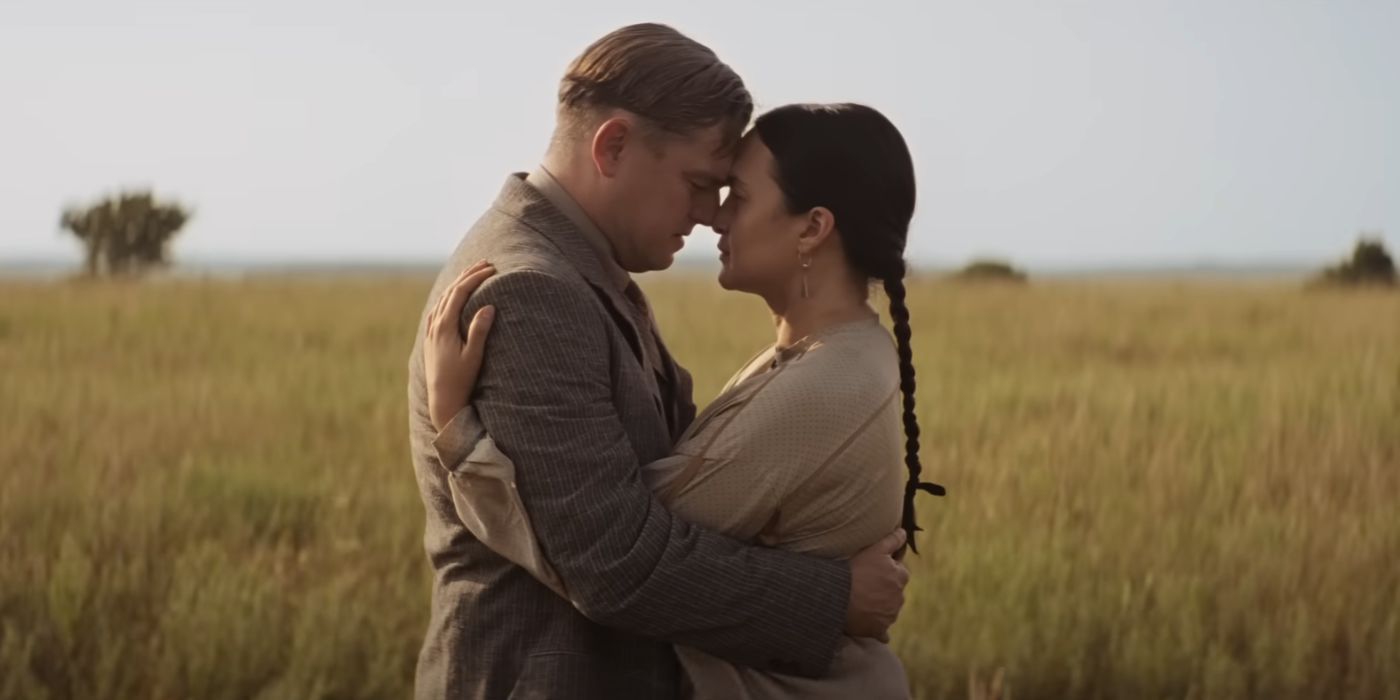 With powerpack performers, the feature will leave an undeniable impression on the audience. Alongside DiCaprio and Gladstone, rounding off the cast as Mollie's family are Tantoo Cardinal as her mother Lizzie Q, Cara Jade Myers as her sister Anna Brown, JaNae Collins as cousin Reta, Jillian Dion as Minnie – Mollie's sister, and William Belleau as Henry Roan – Mollie's brother-in-law. The movie also stars Brendan Fraser, John Lithgow, Jesse Plemons, Louis Cancelmi, and many more. Scorsese directs from a screenplay he co-wrote with Eric Roth.
Killers of the Flower Moon hits theaters on October 20. You can check out the new clip below: