Kevin Hart and Chris Rock will star in a new behind-the-scenes documentary chronicling their Only Headliners Allowed joint tour. Kevin Hart & Chris Rock: Headliners Only will debut on Netflix this December.
The new teaser for the documentary goes behind the scenes of their Only Headliners Allowed tour, which saw them perform five sold-out shows in New York City this past July. In candid footage, the two comedians discuss their pasts, their arduous rise to the top, and the unshakable bond they share with each other. The doc was directed by Rashidi Harper (Hip Hop Uncovered), and produced by Hart, Bryan Smiley, and Luke Kelly-Clyne for Hartbeat, Rock for CR Enterprises, and Malcolm Spellman, Oby M. Okoye, and Harper for The 51B; Hartbeat's Thai Randolph, Jeff Clanagan, Mike Stein, Dave Becky, and Kevin Healey executive produced. Headliners Only will be released on Netflix on December 12.
Where Have Chris Rock and Kevin Hart Collaborated Before?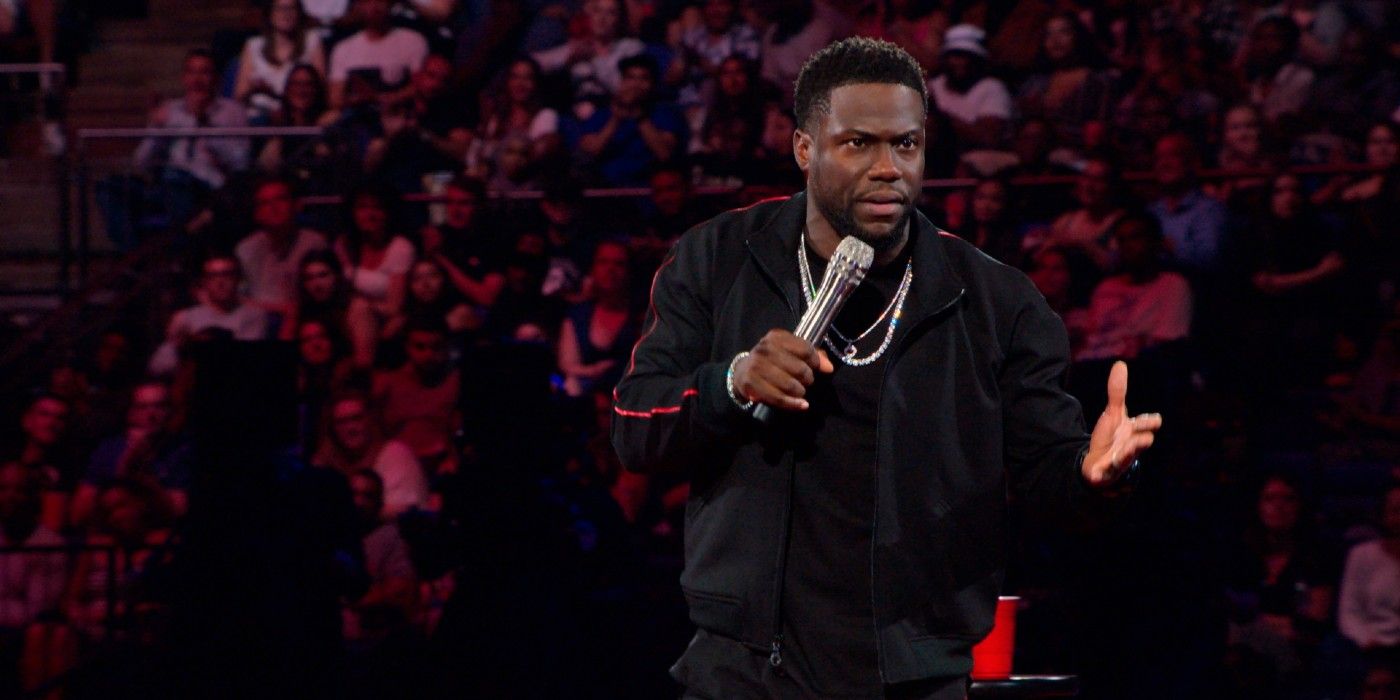 Longtime friends and collaborators, Hart and Rock have worked together a handful of times before, both on stage and screen. Hart had a supporting role in Neil LaBute's 2010 remake of Death at a Funeral, in which Rock played the lead. Hart also plays a major role in 2014's Top Five, which Rock wrote, starred in, and directed. Rock was also announced as the director of the comedy Co-Parenting, which was to star Hart, back in 2018, though the project may currently be in limbo.
Hart can next be seen in the Netflix comedy heist thriller Lift, which will be released in January, and in Eli Roth's long-awaited adaptation of the Borderlands video game, which will hit theaters next August. Rock can next be seen playing civil rights activist Roy Wilkins in the biopic Rustin, which will be released next month.
Kevin Hart & Chris Rock: Headliners Only premieres on Netflix on December 12. Stay tuned to Collider for future updates, and watch the teaser for the new doc below.