The Big Picture
Joy Ride is a raunchy ode to friendship and shared struggles, showing that you don't need to be perfect to have adventurous experiences.
The cast of Joy Ride, including Ashley Park, Sherry Cola, Stephanie Hsu, and Sabrina Wu, has strong chemistry and a deep appreciation for each other.
The movie is bursting with laughter and heart, offering ribald comedy and a wholesome story about friendship that grounds the film.
Joy Ride was one of the best surprises of the summer, a raunchy ode to the power of friendship, the shared struggles that we all experience and how you don't need to be perfect to have the adventures you want every day of your life. Starring Ashley Park, Sherry Cola, Stephanie Hsu, and Sabrina Wu, the movie takes four best friends to Asia on a once in a lifetime adventure that will change the course of all of their lives.
Collider is thrilled to collaborate with Lionsgste to bring you an exclusive special 'Cast Bonding' feature, which shows the strong chemistry and connection forged between Park, Cola, Hsu and Wu as they made the movie together. Describing it as "the summer camp we never got to go to as kids", the cast's love and appreciation for each other shines through clearly, and when you have a cast that adores each other in this way, you know that you're going to enjoy seeing them work together on-screen.
In her B+ review of the movie, Collider's Therese Lacson praised the movie for its heart, its laughs, its female empowerment themes and of course, its sheer fun.
Bursting with laughter and heart, Joy Ride is not only chock-full of ribald comedy, but it's a wholesome story about friendship which is what grounds these types of movies. Without the firm backbone of these four characters, there wouldn't be enough to keep the film afloat. A movie made to be watched in a group, Joy Ride should be the next flick you watch with your friends after which none of you will be able to look at a Theragun the same way again.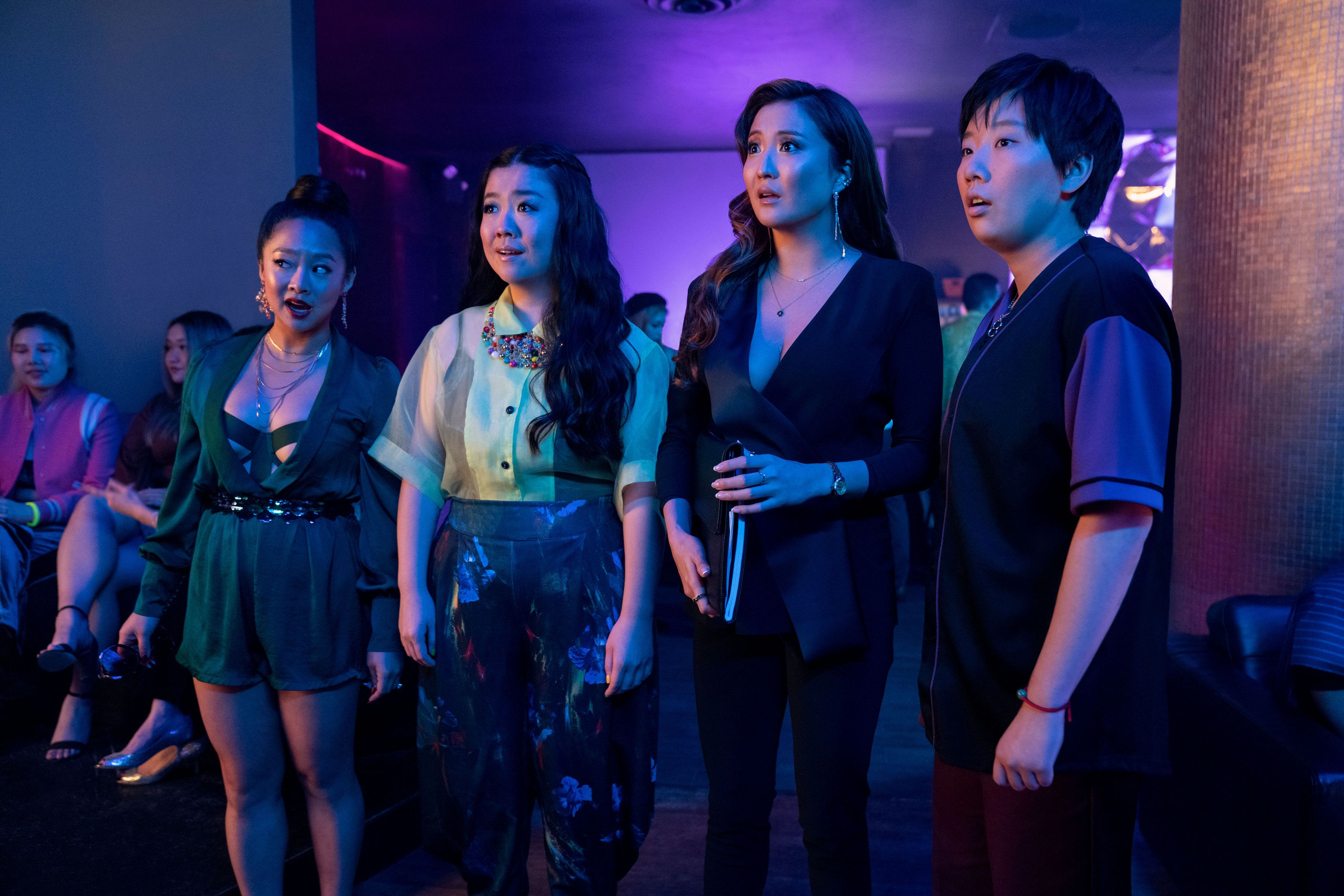 Check out the exclusive behind-the-scenes clip from the uproarious Joy Ride to see what made the outstanding cast click, and see the full synopsis for the movie down below:
The hilarious and unapologetically explicit story of identity and self-discovery centers on four unlikely friends who embark on a once-in-a-lifetime international adventure. When Audrey's (Ashley Park) business trip to Asia goes sideways, she enlists the aid of Lolo (Sherry Cola), her irreverent, childhood best friend who also happens to be a hot mess; Kat (Stephanie Hsu), her college friend turned Chinese soap star; and Deadeye (Sabrina Wu), Lolo's eccentric cousin. Their no-holds-barred, epic experience becomes a journey of bonding, friendship, belonging, and wild debauchery that reveals the universal truth of what it means to know and love who you are.