The Big Picture
Johnny Puff: Secret Mission brings back the beloved characters of the Puffin series.
The film's simple plot focuses on themes like recycling, environmental protection, and team spirit, making it attractive to young audiences and their parents.
Johnny Depp has also had previous success in animated films like The Corpse Bride and Rango.
The first look at Johnny Depp's upcoming animated feature Johnny Puff: Secret Mission has been released. The feature directed by Nestor F. Dennis based on the characters of the Puffin series. The feature brings back the fan-favorite characters to go up against Otto von Walrus, one more time. While the movie has already sold in many European markets ahead of the upcoming American Film Market, discussions are underway for a North American release date sometime in early 2024.
The new images bring back the colorful animated world of Puffins as we are reintroduced to Tic, Tac, Didi, Pi, and Johnny. In two images, Johnny is front and center with his signature guitar, while another sees Tic, Tac, Didi, and Pi with very mischievous expressions on their faces. The 3D animation looks refreshing not only for a younger audience but adults too.
The animated film brings back the four inseparable friends Tac – the brain of the bunch, Didi – the most vain of them all, Pi – the giant of the group, and Tic – the littlest member of the group, along with Johnny, the retired rockstar. Together, the bunch will save their village of Taigasville from the evil destructive plans of villain Otto von Walrus.
What to Expect From 'Johnny Puff: Secret Mission?'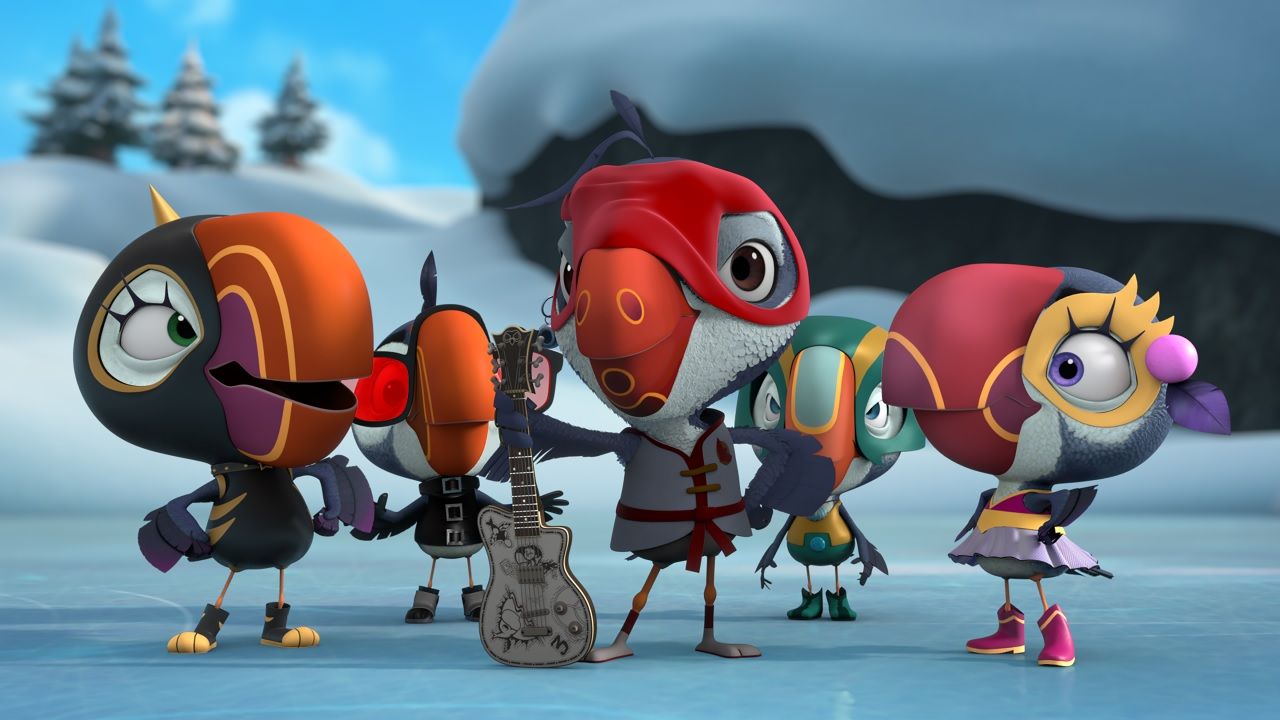 The simple plot combined with the antics of the group and themes like recycling, environmental protection, and team spirit will certainly attract the attention of a young audience and their parents. Depp's portrayal of the animated character is considered seamless, as he adapts an idiosyncratic dialect which is a mix of real puffin sound and his own voice.
The actor has been part of many successful animated features before like The Corpse Bride, Rango, and more. Besides Johnny Puff: Secret Mission, the actor returned to the big screen with Jeanne Du Barry, where he plays Louis XV opposite Maiwenn in the titular role; the movie premiere at the Cannes Film Festival this year. Depp is also currently in production of his next directorial project, Amedeo Modigliani's biopic Modi.
Johnny Puff: Secret Mission is produced by Cristobal Rodriguez and Nestor F. Dennis of Melies Producciones, along with U.S. companies WWPS and Evolution. Also producing are Iervolino & Lady Bacardi Entertainment. Currently, the animated feature has not yet set a release date, but be sure to check back in for updates. Until then, you can check out the new images below and watch the trailer here.