The Big Picture
John Woo's upcoming film, Silent Night, will be his first American project in two decades, and it is set to be released on December 1.
The film follows a father seeking vengeance for his son's death and features Joel Kinnaman in a role with no dialogue.
Silent Night is described as having Woo's signature action style and also stars Scott "Kid Cudi" Mescudi, Harold Torres, and Catalina Sandino Moreno.
John Woo is finally slated to make his return to American cinemas with Silent Night, which will mark the acclaimed Hong Kong filmmaker's first Hollywood project in two decades. Fans won't have to wait much longer to catch the action film, as distributor, Lionsgate, has dated Silent Night for a December 1 theatrical release. Silent Night will follow a tormented father (Joel Kinnaman) who witnesses his young son die when caught in a gang's crossfire on Christmas Eve, according to a synopsis from the studio. While recovering from a wound that costs him his voice, Kinnaman makes vengeance his life's mission and embarks on a punishing training regimen in order to avenge his son's death.
The film is described by Lionsgate as being full of Woo's signature action style, and in a unique twist, Silent Night does not feature any dialogue. The film also stars Scott Mescudi – better known as Kid Cudi, Harold Torres, and Catalina Sandino Moreno. Kinnaman previously spoke to Collider about his experience filming a movie with no lines:
"Some people thought like, 'Oh, that's easy. You don't have to learn any lines,' but it's not, because the eyes don't lie. And often the dialogue, it will help you get there. It would help you get emotionally there. So it's actually a lot harder to portray everything that you just have to have that kind of inner life and that inner motor and those thought processes going for real. You just can't hide. So I think it's very revealing when there's no dialogue. And so it was a great challenge, and I was very excited that he wanted to do it with me."
Erica Lee, one of the film's producers, also shed some light on the project, praising both Woo and Kinnaman for the movie's execution, and giving fans more reasons to see Silent Night when it hits theaters. Speaking to Collider, Lee stated:
It was another spec script that I was given and read, and I was like, 'This is either going to be a genius move or a disaster, there's no in between.' It's execution dependent for sure. I mean, John Woo kills it. Joel Kinnaman is the star and really delivers. I mean, there's some ambient noise and background and chatter like radio and stuff like that. But, yeah, it's awesome. I can't wait for you to see it."
John Woo Hasn't Made an American Film Since 2003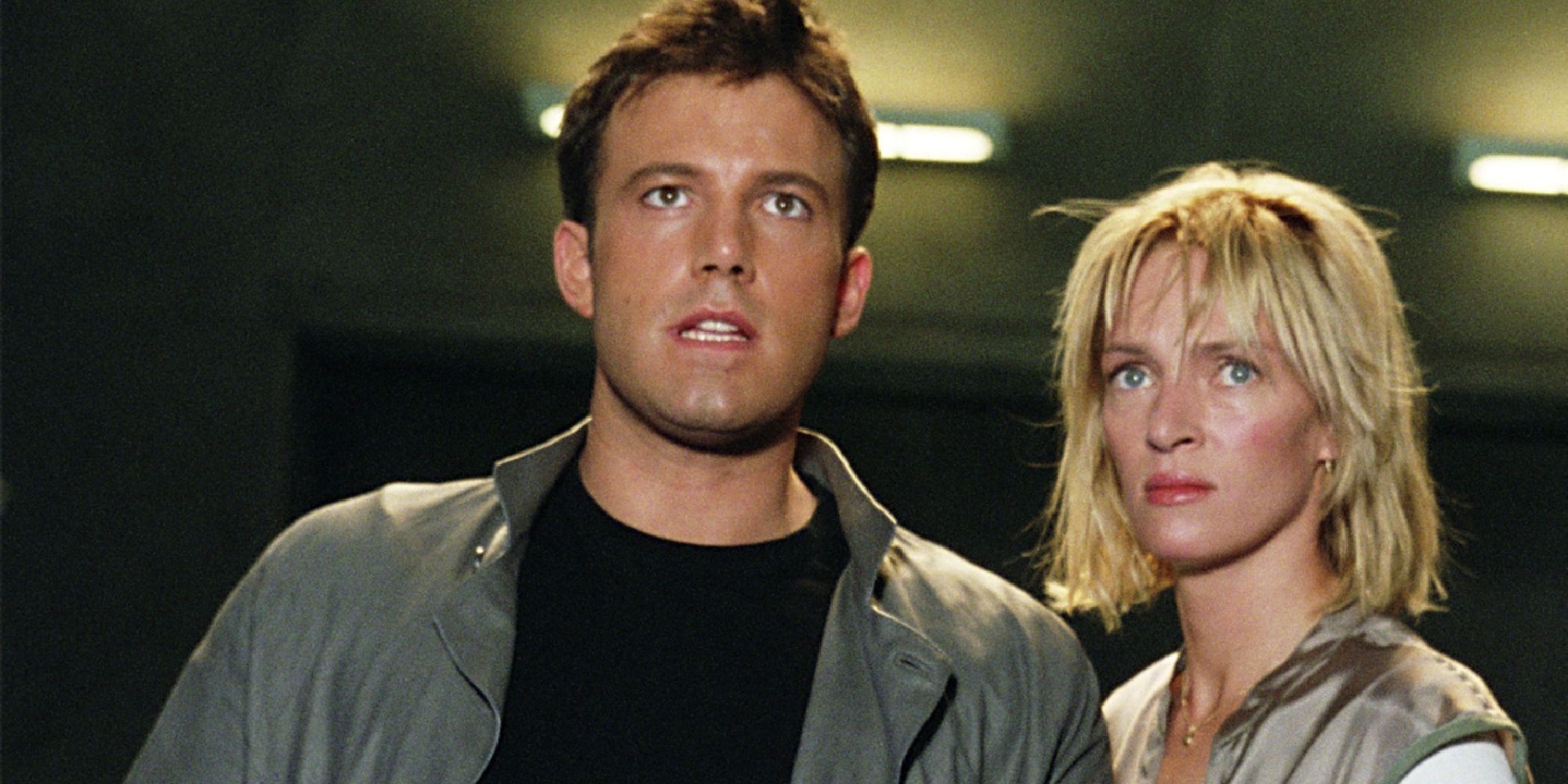 While Woo is one of Asian cinema's best-known filmmakers, Silent Night will mark his first American vehicle since 2003's Paycheck, a sci-fi thriller starring Ben Affleck, Aaron Eckhart, and Uma Thurman. But while Silent Night may be Woo's first American film in decades, he is hardly a stranger to U.S. cinema. He once dominated the American action genre, directing films such as Face/Off, Mission Impossible 2, and Hard Target, the latter of which was the first Hollywood studio project to be helmed by a Chinese director. Some of Woo's best known Chinese films include The Killer, Red Cliff, and Hard Boiled.
Woo directed Silent Night from a script by Robert Archer Lynn. The film was acquired by Lionsgate and was produced by Woo for A Better Tomorrow Films, Lee and Basil Iwanyk for Thunder Road Films, Lori Tilkin deFelice, and Christian Mercuri for Capstone Studios.
Silent Night will be released in Theaters on December 1.