Disney+ is bringing a one-of-a-kind Christmas fable to our screens in The Shepherd, an adaptation of Frederick Forsyth's classic novella of the same name. The short film is centered around a young fighter pilot, Pandora, who finds himself in a perilous situation while flying across the North Sea on Christmas Eve en route to spend time with a loved one. The streamer has released a first-look trailer for the short ahead of its release on December 1 and from the looks of it, the adaptation stays faithful not only to the plot but the timeline of its source material.
The two-minute trailer opens with a group of Royal Air Force men in festive spirits playing in the snow, then we meet Pandora (played by Ben Radcliffe) who is in the middle of obtaining a leave approval from his superior, so he can travel home for Christmas.
Following careful deliberation about the weather conditions, both agree that the weather is just fine for his route with Pandora confident he can make the trip despite having just received his night rating, but it seems they were wrong.While midair flying across the North Sea, Pandora's aircraft suffers an abrupt radio and electrical failure. With his fuel running low, and no compass to guide him, he's lost in the fog and risks an outright crash. He puts out a distress call, which sends a rescue pilot (played by John Travolta) his way just in the nick of time to shepherd him to safety.
'The Shepherd' Is Made By Admirers of Frederick Forsyth's Novella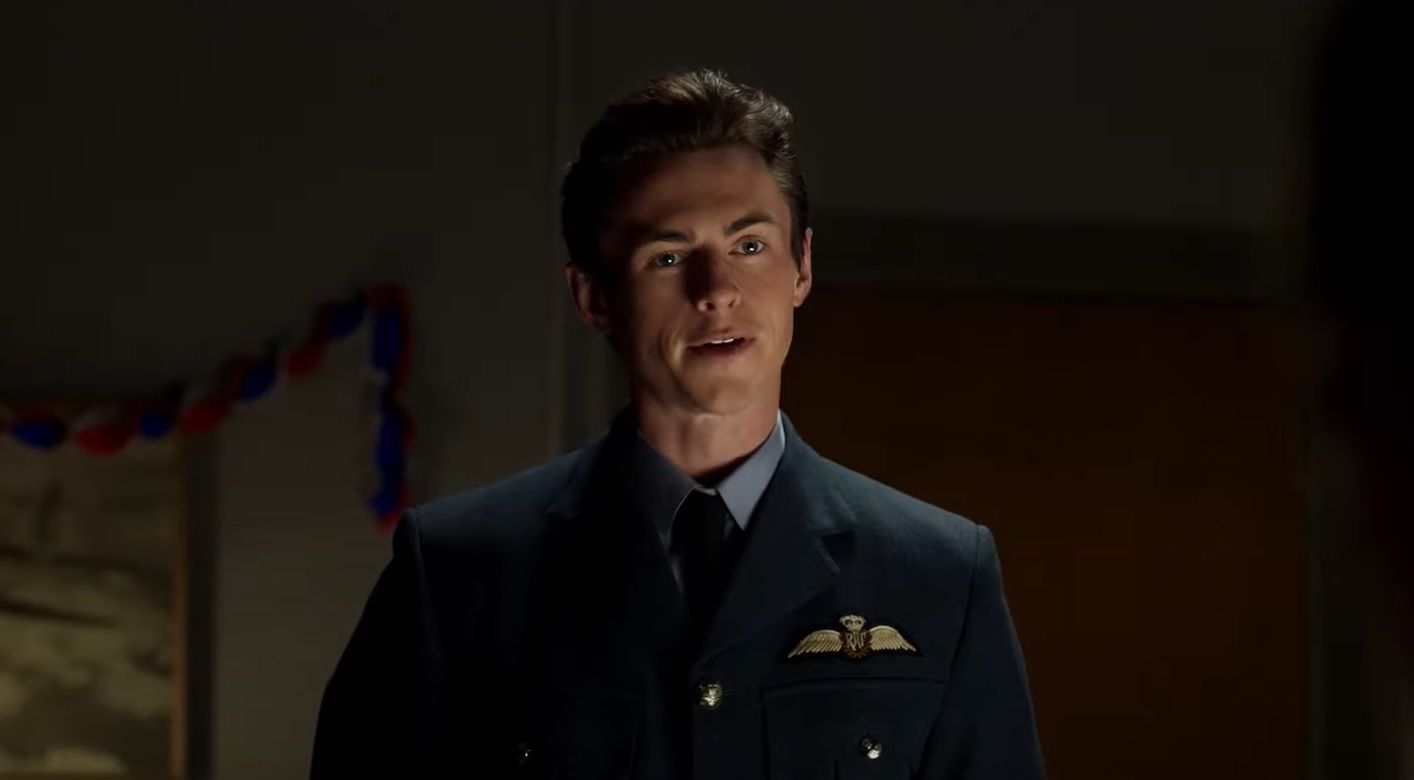 Originally published in 1975, Forsyth's novel has had a lot of notable admirers over the years, as well as received scores of notable adaptations on British radio. A team of such admirers came together to adapt the movie for the screens for the first time ever including Travolta, who had optioned the novella three decades ago with hopes of playing the lead. The film is produced by Oscar winner, Alfonso Cuarón with Iain Softley serving as writer and director and Travolta as executive producer.
The Shepherd also stars Steven Mackintosh, Millie Kent, Simon Lennon, Scarlet Grace, Jack Donoghue, Asan N'Jie, Olatunji Ayofe, Simon Wilson, Iwan Bond, and Claire Price.