The Big Picture
Star of The End We Start From Jodie Comer is praised for her courage, cleverness, and ability to carry her character.
Mahalia Belo, the director, appreciates the trust Comer placed in her and describes their collaboration as a partnership.
Comer's upcoming projects include the film The Bikeriders and the video game reimagining of Alone in the Dark.
Throughout the past few years, Jodie Comer has established herself as an actor to watch. In her career thus far, Comer has held various roles across television and film, jumping more into the spotlight thanks to her role as Villanelle in Killing Eve. Later this year, Comer continues to showcase her acting chops in Mahalia Belo's survival thriller The End We Start From. The film premiered at the Toronto International Film Festival where Belo stopped by Collider's TIFF media studio at MARBL to discuss the film, including what makes Comer's performance so special.
When speaking with Collider's Perri Nemiroff, Belo praised Comer for being "outrageously courageous as an actor," noting Comer's cleverness: "[T]he way she deals with every scene and the babies, she's just brilliant. She carried this character completely and so beautifully." Moreover, Belo was especially grateful for the trust Comer placed in her, which Belo says "is such a gift for a director." She shares that the entire process was a collaborative one when it came to working with Comer, who was an integral part beyond acting: "She was a partner in this whole process, from beginning to end, and journeyed with me through the whole thing."
As the interview continued, Belo revealed that some areas that stood out to her when it came to Comer's performance were scenes that involved improvisation due to filming with a baby. She clarified that, to her, "clever" means "present," a quality Comer holds as an actor in Belo's eyes: "So, if the baby was doing something she would naturally react to the baby. But also, there's a gutsiness to what she does. In this film, she had to go to places, and she wanted to do that. I think sometimes that kind of tenacity as an actor is being incredibly brave."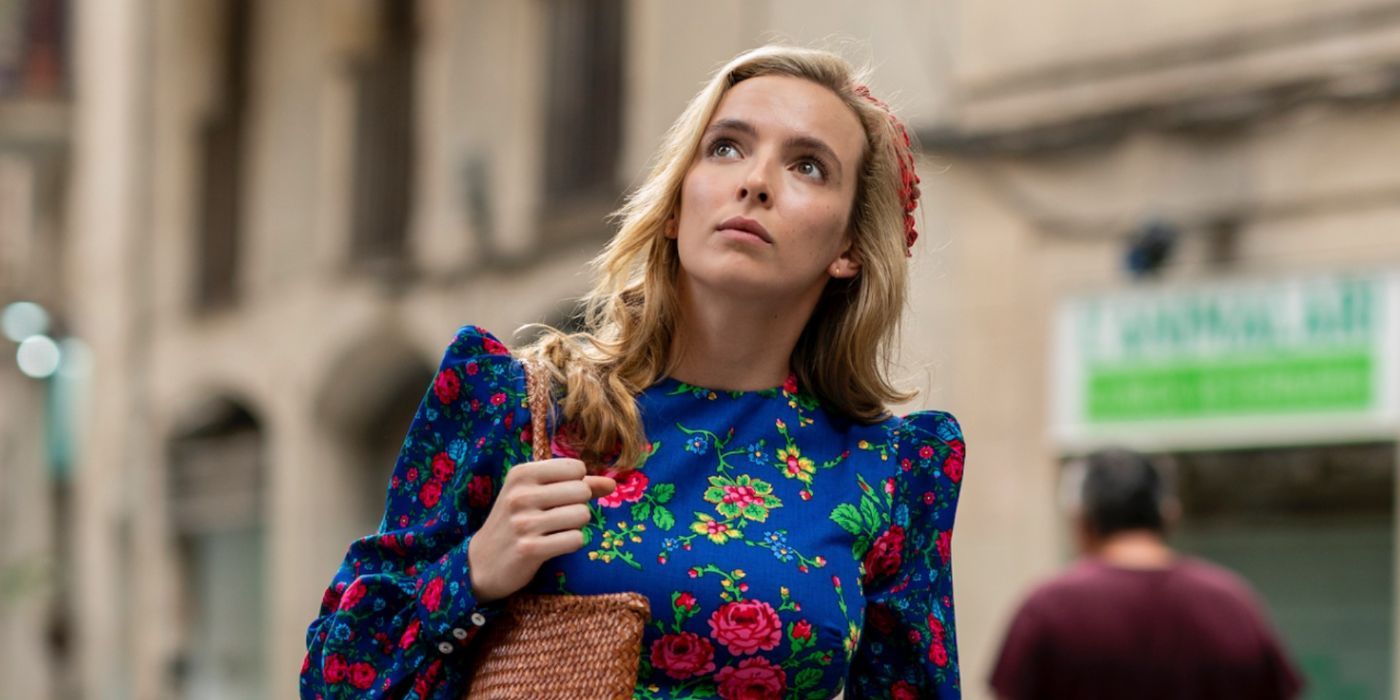 What's Next for Jodie Comer?
Currently, Comer has two additional confirmed upcoming projects. The first is Jeff Nichols' film The Bikeriders, which is due to release December 1 in theaters. Inspired by the Danny Lyons photography book of the same name, The Bikeriders centers on the motorcycle rider subculture set in the 1960s, chronicling the lives of a group of bikers as they go from an unassuming group just starting out to one that becomes increasingly more dangerous as the years pass. It also stars Michael Shannon, Tom Hardy, Boyd Holbrook, Austin Butler, and more. Comer's second project is the reimagining of video game Alone in the Dark. Comer voices Emily Hartwood, a woman investigating the mysterious disappearance of her uncle. The game is scheduled to release January 16, 2024.
The End We Start From releases December 8 in U.S. theaters. Watch Nemiroff and Belo's full conversation below: