Mahalia Belo's The End We Start From, featuring Jodie Comer, with Benedict Cumberbatch also due to appear, has released a new set of images of the survival family drama set in a London submerged in flooding waters via Empire Magazine. The film is slated to hit theaters on December 8, but it's unclear if that will be a limited or wide release. Before then, however, it will be screened at the BFI London Film Festival this Friday (October 13, 2023). The End We Start From is based on a novel of the same name by Megan Hunter.
The novel in question explores the theme of new motherhood in a terrifying setting where the world becomes dangerous and unstable, forcing people to become refugees. So the film adaptation is destined to be a story of survival as Comer's character faces a challenging environment amidst the climate crisis.
The first-look images offer visuals similar to what the audiences saw in HBO's The Last of Us TV adaptation featuring Pedro Pascal and Bella Ramsey earlier this year — a show that revolves around similar themes but instead of a flooded London, there's a mass fungal infection, pushing the world to an apocalyptic state.
Jodie Comer is Star of the Hour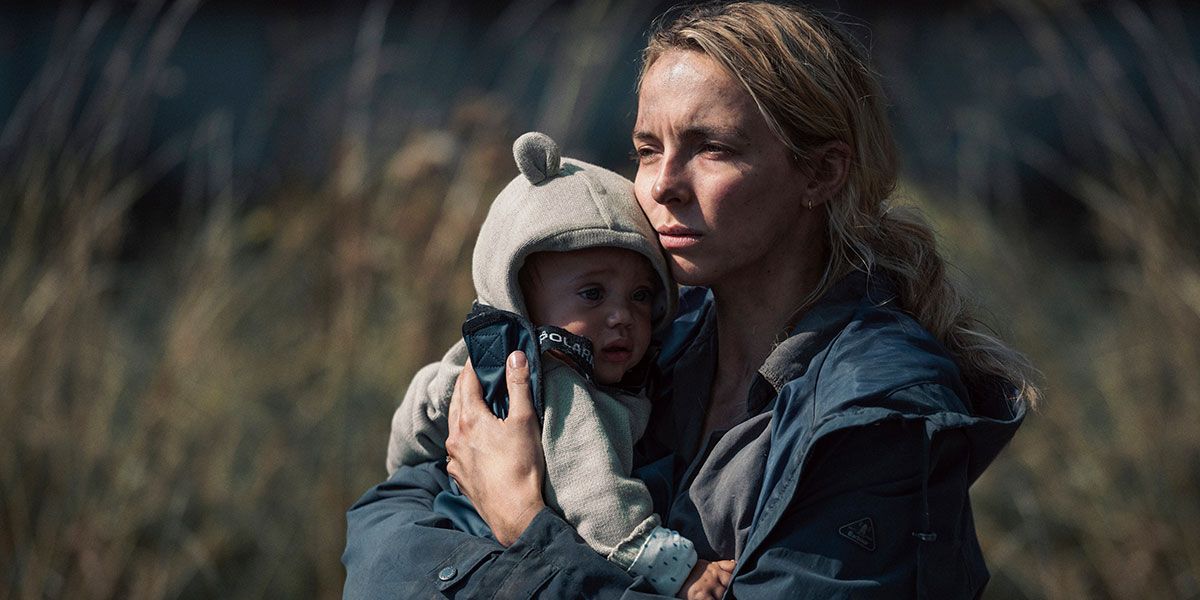 In The End We Start From, Comer is all set to deliver a unique take on motherhood through the lens of the apocalypse. As per the official synopsis of the film — "When an environmental crisis sees London submerged by floodwaters, a young family is torn apart in the chaos. As a woman and her newborn try and find their way home, the profound novelty of motherhood is brought into sharp focus in this intimate and poetic portrayal of family survival." However, it's a role almost opposite to what she plays in Jeff Nichols' upcoming biker drama, The Bikeriders slated for a December 1 release — where she's playing a care-free girl in love with the idea of taming a gone-rogue biker.
The new images feature Comer as well as Katherine Waterston with their little babies in tow after an ecological crisis engulfs London. In addition to Comer, Cumberbatch, and Waterston the supporting ensembles also include Joel Fry and Mark Strong. The End We Start From comes to theaters in the US on December 8 and the UK on January 19, 2024. Check out the Empire-Exclusive images below.