The release of Napoleon, director Ridley Scott's latest epic, is now officially two months away. In celebration of its approaching debut, the film's official Twitter account has revealed a brand-new teaser showcasing additional footage of the titular character's ascension to power.
Despite being only a brief 15-second sneak peek, the teaser does showcase additional footage of the character's coronation ceremony, where he is crowned as Emperor of the French. "You are the greatest leader in the history of the world, Napoleon," is stated by an unknown voice over the footage, further emphasizing the importance of the event depicted in the film, which can be seen with a heavily detailed and elaborate set design that effectively echoes the iconic painting of the event.
With a heavily detailed production, alongside a potentially captivating performance by Academy Award-winner Joaquin Phoenix, who stars as the titular historical figure, Napoleon is shaping up to be another visually stunning epic from Scott. Napoleon will center on the titular historical figure and his rise to power in contrast with his volatile relationship with Joséphine, played by Vanessa Kirby, serving as a fascinating and often overlooked insight into his life.
Director Ridley Scott Plans on Releasing a Director's Cut of the Film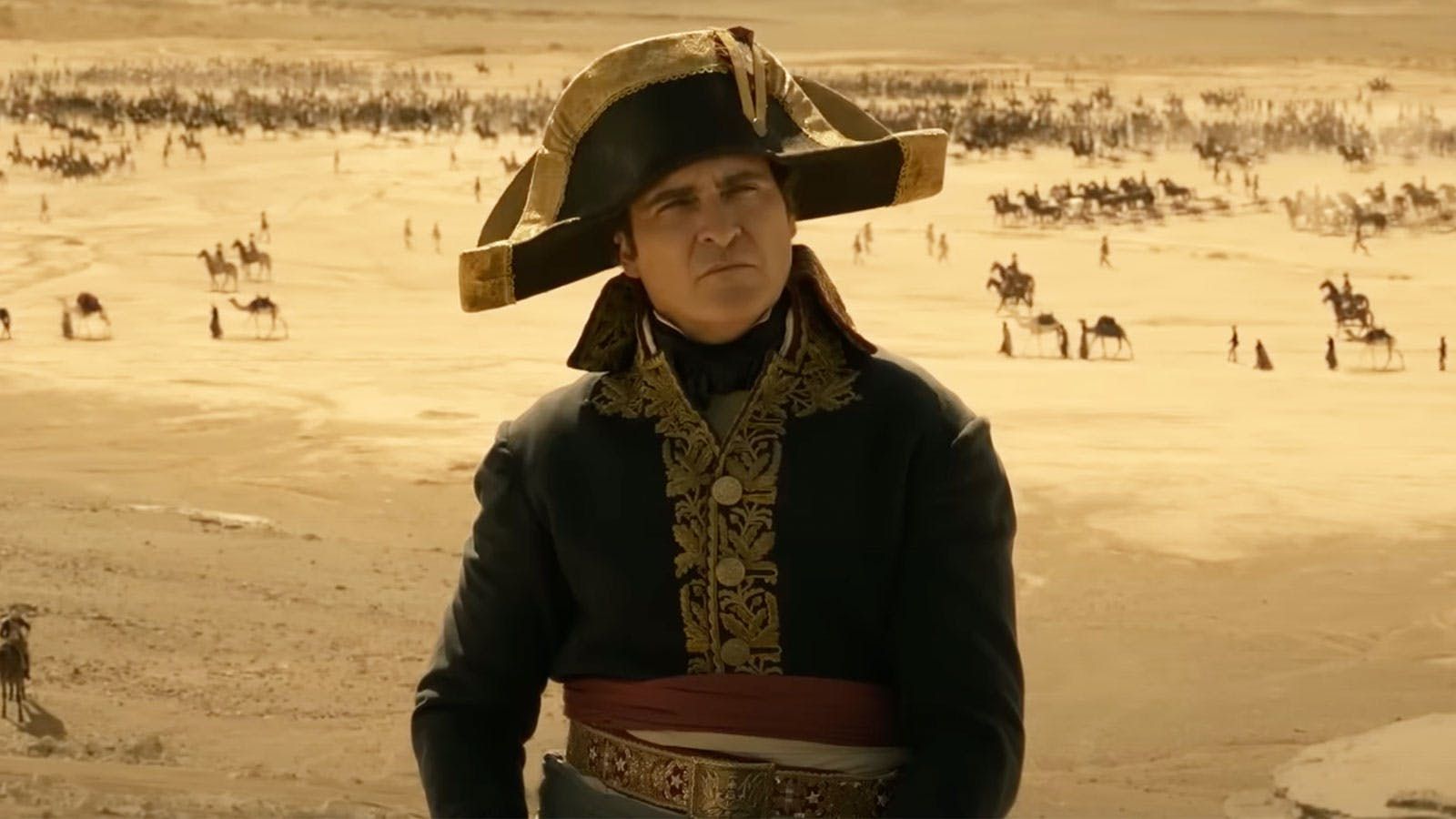 The life of the real Napoleon and his military career is extensive, and given the footage provided by the film so far, it looks like Scott will be covering all the bases from his campaign in Egypt to his eventual fall from grace in the Battle of Waterloo. With such a big story to tell, it should come as no surprise that a lot had to be cut from the film. But, according to a recent report, Scott plans on releasing a director's cut sometime in the near future, which will reportedly be over four-and-a-half hours long, with more attention toward Joséphine. No word yet on when to expect the cut of the movie, but expect it to debut sometime after the film finishes its full theatrical run. Until then, audiences can see the historical Emperor's rise to power when Napoleon conquers the big screen this Thanksgiving.
Check out the official teaser from the upcoming historical epic below.