The Big Picture
Netflix's upcoming movie Family Switch, a body swap comedy, will premiere on November 30. The Walker family, played by Jennifer Garner, Ed Helms, Emma Myers, and Brady Noon, will find themselves swapping bodies on a crucial day in their lives.
The body-swapping happening on important occasions such as a soccer tryout, a college interview, a job promotion opportunity, and a record deal adds an extra layer of humor and stakes to the story.
If you love a body swap comedy, Netflix's upcoming movie Family Swich should definitely be on your radar. The story puts a little twist on the traditional body-swapping stories by having multiple people change bodies – in this case, the Walker family played by Jennifer Garner, Ed Helms, Emma Myers and Brady Noon. Today, the streamer revealed just when we can expect to check it out: November 30.
Another interesting element that has the potential of making Family Switch even funnier is the fact that the body-swapping happens on a very important day for the whole family. A soccer tryout, a college interview, the opportunity to land a promotion, and scoring a record deal all hang in the balance for the family members, and it'll be fun seeing them struggle to replicate each other's talents while trying not to mess up their futures.
Of course, a body-swapping comedy is only as good as the talent involved, so first we'll have to know who will end up in whose body in order to know who makes the best impression — the upcoming trailer should reveal that. But one thing is certain: It will be fun seeing the cast playing each other. We already know Garner and Helms can easily tickle their funny bones, but Family Switch can be the kind of role that showcases Myers and Noon's talent for comedy in their growing careers.
'Family Switch' Has Talented People All Around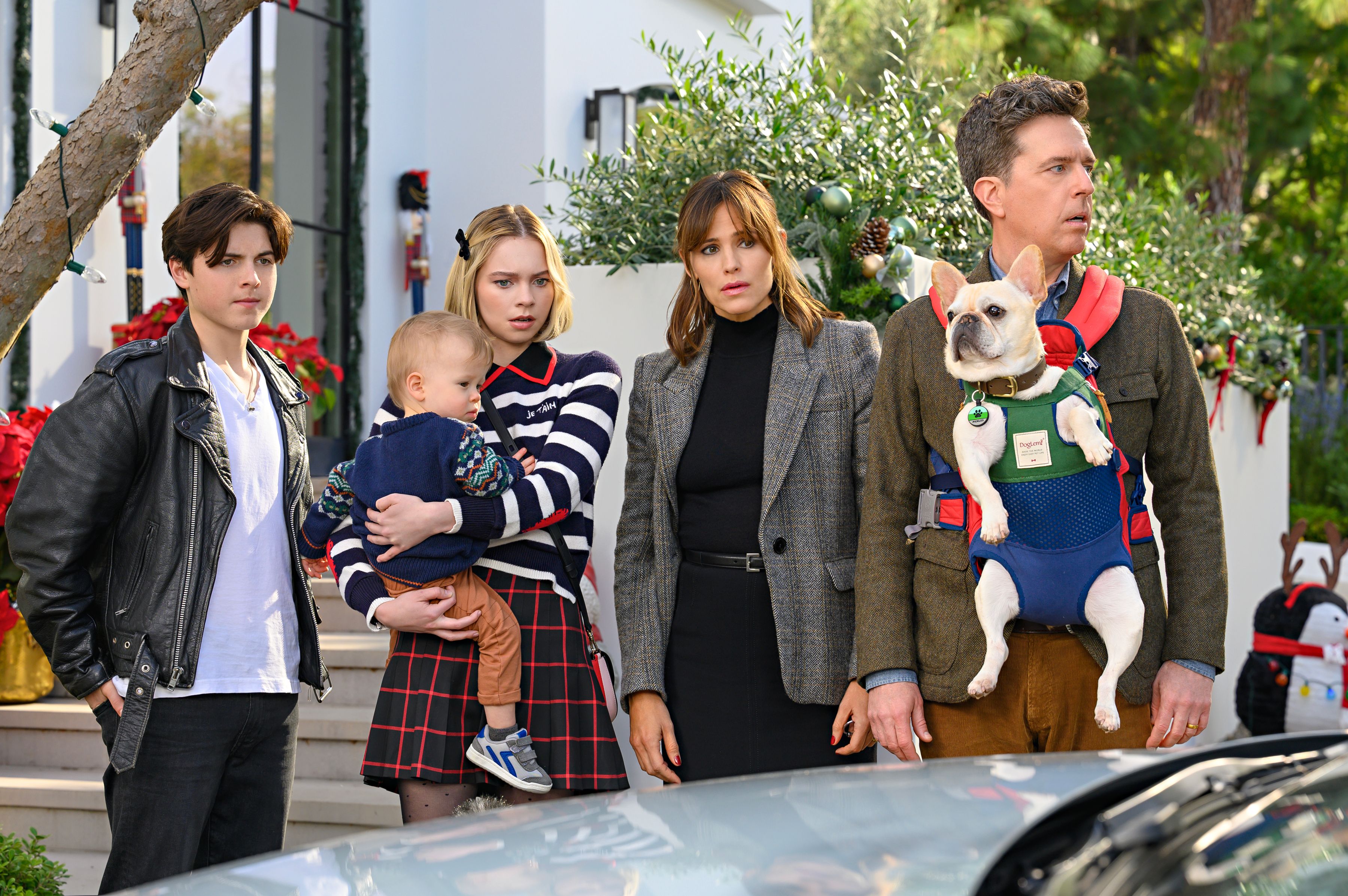 Not that the younger cast members haven't proved their talent: Myers was in Wednesday, one of the most popular shows of 2022, while Noon kick-started the acting career in the acclaimed HBO series Boardwalk Empire and was recently in The Mighty Ducks: Game Changers. Helms became popular after joining the cast of The Office and then his popularity escalated when he starred in the surprise hit comedy The Hangover. Garner is gearing up to make a highly anticipated return to the Marvel Universe by reprising her role as Elektra in Deadpool 3.
Family Switch is directed by McG, who has recently helmed a decent slate of Netflix projects including Rim of the World and The Babysitter. The screenplay is written by Adam Sztykiel and Victoria Strouse. Sztykiel has a pretty diverse style that ranges from Alvin and the Chipmunks to Black Adam, while Strouse wrote the Disney/Pixar hit Finding Dory. They both based the story on the best-selling children's book Bedtime For Mommy, written by author Amy Krouse Rosenthal.
The cast of Family Switch also features Matthias Schweighöfer (Oppenheimer), Fortune Feimster (FUBAR), Ilia Isorelýs Paulino (One Piece), Xosha Roquemore (Space Jam: A New Legacy) and EGOT winner Rita Moreno (Fast X). Netflix premieres Family Switch on November 30. The streamer is yet to unveil a trailer for the comedy.