The Big Picture
Jawan, starring Shah Rukh Khan, is set to become the highest-grossing Hindi movie ever in India and the second-biggest worldwide.
With global earnings of ₹937 crore ($113 million) in just two weeks, Jawan is surpassing other major Hindi films in terms of box office success.
The film, directed by Atlee, combines a political message and SRK's star-power, receiving positive reviews for its action and crossover appeal.
Having already broken numerous box office records, the action-drama Jawan is mere days away from becoming the highest-grossing Hindi-language movie of all time in its home country of India, and the second-biggest Hindi film ever worldwide. Starring Bollywood icon Shah Rukh Khan, fondly known among his fans as SRK, Jawan was always designed to attract a wider audience base than he is normally accustomed to, and the effort (and money) seems to have paid off.
According to SRK's production company Red Chillies Entertainment, Jawan has grossed ₹937 crore globally in two weeks of release, which converts to approximately $113 million. This means that Jawan will soon overtake SRK's own Pathaan ($130 million worldwide) to become the biggest Hindi movie of the year, and the second-biggest ever behind Aamir Khan's Dangal ($250 million). Dangal made most of its money in China, a territory that neither Pathaan nor Jawan was released in.
Directed by Atlee, who is best known for his Tamil-language blockbusters, Jawan was engineered for crossover success. But even SRK admitted in a recent IMDb video that the movie might be a bit of an overwhelming experience for audiences that aren't accustomed to the over-the-top aesthetic of south Indian movies. Even Hindi-language films — or Bollywood movies, as they are better known across the world — are slightly restrained in comparison to the mainstream movies made in the south of the country, a region that produced last year's RRR. But that's the vibe that SRK was going for this time.
Jawan is Also Performing Well at the Domestic Box Office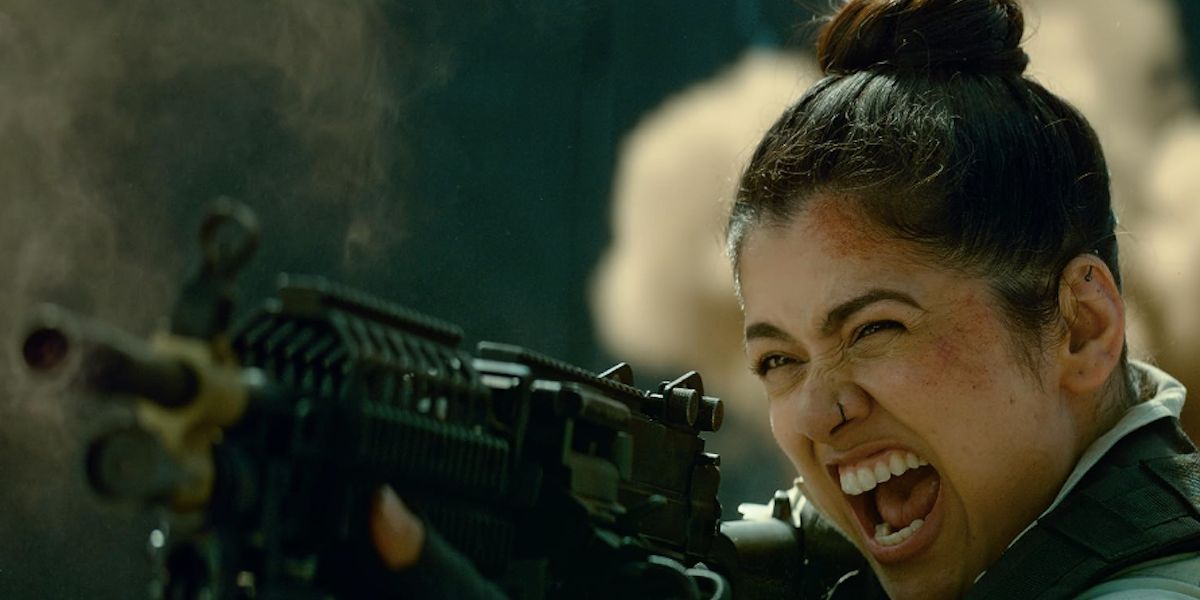 In Jawan, he plays the dual roles of a vigilante cop and his army veteran father, who are reunited after a lifetime apart. They join forces to exact vengeance against a corrupt arms dealer, played by Vijay Sethupathi. The movie has earned mostly positive reviews, with praise being directed at its political messaging and SRK's star-power. Atlee's handling of the action was also appreciated. Jawan was produced on a reported budget of around $36 million, which isn't very high even by Indian standards, but it isn't exactly small either.
By comparison, RRR was produced on a reported budget of $70 million, and went on to gross around $160 million worldwide. The mythological epic Adipurush, which bombed earlier this year, was made on a reported budget of $70 million as well, and the upcoming Kalki 2898 AD is set to become the most expensive Indian film ever produced, with a reported budget of $75 million. Jawan is on the verge of passing RRR's lifetime domestic haul, which stands at $14 million. But with just over $12 million in the bank, it remains to be seen if the movie is able to overtake Pathaan's $17 million lifetime haul at the domestic box office. Stay tuned to Collider for more updates.