The Big Picture
Bollywood blockbuster Jawan has become the highest-grossing Hindi-language movie of all time in India, surpassing Pathaan, both starring Shah Rukh Khan.
Jawan has grossed nearly $118 million globally, only $12 million away from overtaking Pathaan for second place at the global box office, with 'Dangal' currently in the number one spot.
Jawan has received positive reviews for its messaging and SRK's star-power.
Now in its third weekend in theaters, the Indian blockbuster Jawan is continuing to break box office records. On Saturday, the film passed Pathaan to become the highest-grossing Hindi-language movie of all time in its home country. Incidentally, both Pathaan and Jawan were released in the same year, and star Bollywood icon Shah Rukh Khan. Fondly known as SRK, he is perhaps the most popular romantic lead that India has ever produced, but after three decades of dominance, has decided to refashion himself into an action hero.
According to SRK's production company, Red Chillies Entertainment, Jawan has grossed a total of ₹979 crore globally, which converts to approximately $118 million. This puts Jawan just $12 million shy of overtaking Pathaan's $130 million lifetime gross at the global box office and claiming the number two spot on the all-time list behind Aamir Khan's 2016 sports drama Dangal, which grossed around $250 million. Most of Dangal's revenue came from China, a territory that neither Jawan nor Pathaan played in.
With over $13 million domestically, Jawan will soon overtake last year's RRR, which ended its stateside run with just over $14 million. Pathaan, by comparison, grossed $17 million domestically earlier this year. But in India, Jawan overtook Pathaan's $78 million lifetime gross on Friday to become the biggest Hindi-language hit ever. The movie had already broken opening day, opening weekend, and opening week records. SRK also earned the unique distinction of having become the only Bollywood star to deliver two $100 million-plus grossers in the same year.
'Jawan' Could Be an Overwhelming Experience for Global Audiences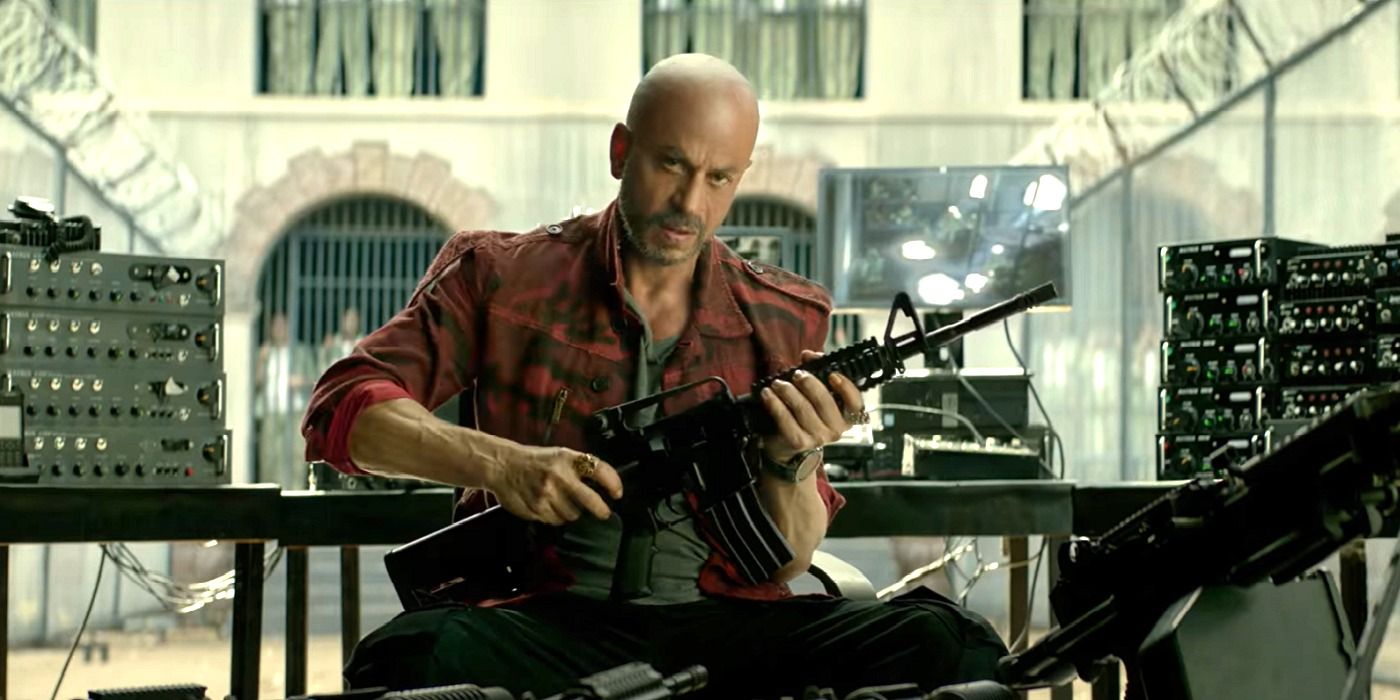 India has several independent film industries that are separated by region and language. While Jawan is mainly a Hindi-language (or Bollywood) movie, it was also released in Tamil and Telugu dubbed versions in an effort to broaden its appeal. Additionally, the movie was directed by Atlee, a filmmaker best known for his Tamil-language blockbusters. He injected the film with a tone and texture that is more common in the southern part of India than in the north, and he did it without knowing the Hindi language.
SRK admitted that the film could be an "out-of-body" experience for audiences that aren't accustomed to the flamboyant south Indian filmmaking. In Jawan, he plays the dual roles of a vigilante cop and his army veteran father, who join forces to exact vengeance against a corrupt arms dealer, played by Vijay Sethupathi. Along the way, Atlee finds time for several song-and-dance numbers, multiple heist sequences, superhero-style action, a romantic subplot, and an extended flashback sequence featuring Deepika Padukone. The movie received mostly positive reviews, with praise being directed at its political messaging and SRK's star-power.
Jawan also stars Nayanthara, Priyamani, Sanya Malhotra, Sunil Grover, and others. SRK will complete his comeback year — he spent nearly half-a-decade in a sabbatical before Pathaan — with his third release of 2023, director Rajkumar Hirani's Dunki, due out around Christmastime. Stay tuned to Collider for more updates.