The Big Picture
The Indian action-drama Jawan, starring Shah Rukh Khan, has earned ₹797 crore worldwide ($96 million), nearing the $100 million mark globally.
This is Shah Rukh Khan's second film of the year to achieve this milestone after Pathaan, which concluded with $130 million globally.
Jawan is now the eighth-biggest Indian film of all time globally.
The Indian action-drama Jawan is proving to be quite the box office juggernaut in both its home country and in international markets. After 10 days in theaters, the movie has earned ₹797 crore worldwide, which converts to approximately $96 million, meaning that Jawan is passing the coveted $100 million mark globally as we speak. This would be a major achievement for any Hindi-language film, but remarkably, it's star Shah Rukh Khan's second film of the year to pass this milestone after February's Pathaan.
Pathaan concluded its global run with $130 million, and Jawan is expected to surpass that figure in the coming weeks. This would make it the second-highest grossing Hindi-language film of all time, behind 2016's Dangal, starring Aamir Khan, which grossed around $250 million globally, most of it coming from China. Critically, Pathaan and Jawan have amassed their fortunes without a China release. Of Jawan's $96 million global haul, $62 million has come from India. It is currently the eighth-biggest Indian film of all time at the global box office.
On Friday, the movie also passed the $10 million mark domestically, and it is now aiming to overtake Pathaan's $17 million stateside haul. By comparison, last year's crossover hit RRR ended its domestic run with $14 million, before going on to win the Academy Award for Best Original Song. India has several regional film industries, separated mainly by language and geography. While RRR was a Telugu-language movie, Jawan is predominantly a Hindi film — or Bollywood, as the majority of the world would call it — but has been dubbed into Telugu and Tamil to appeal to a broader audience.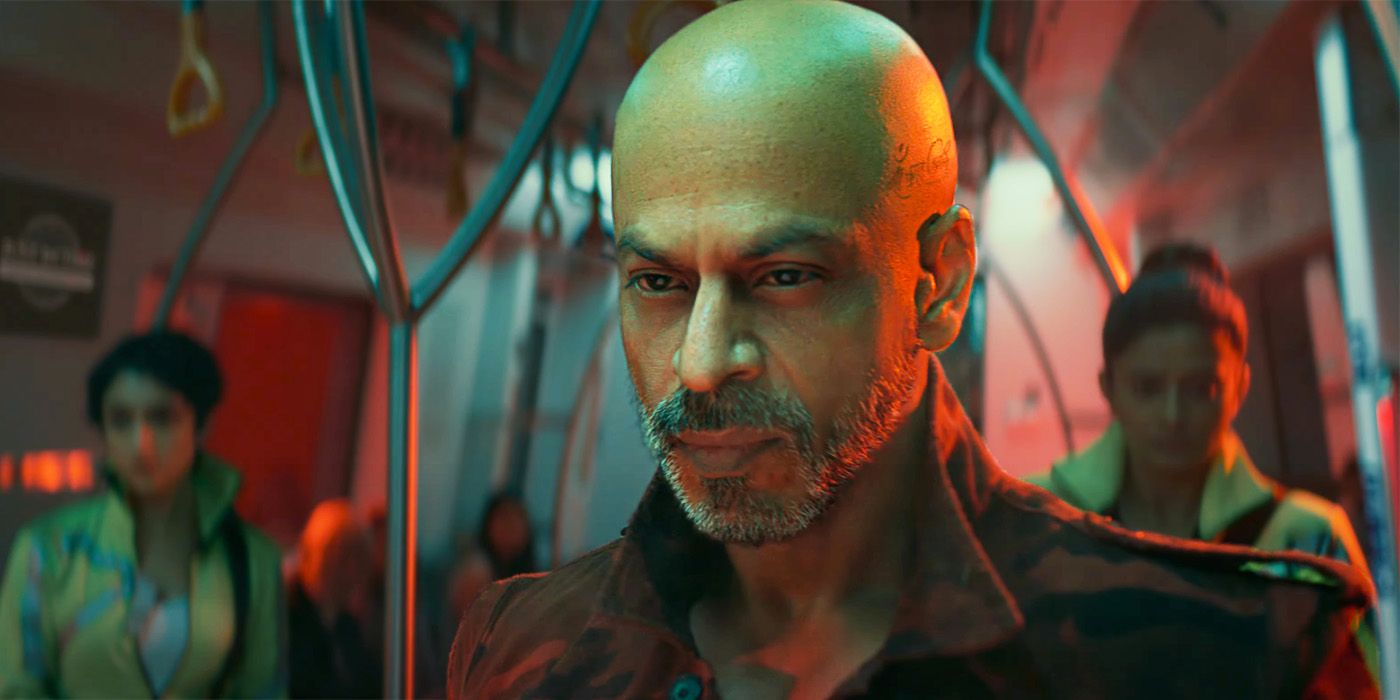 'Jawan' Sees SRK Embracing a New Aesthetic
Plus, the movie was directed by Atlee, who has a string of Tamil-language blockbusters under his belt. Jawan also stars Nayanthara and Vijay Sethupathi, both of whom are best known for their work in the south of India, a region whose distinct cinematic style clearly rubbed off on Jawan as well. In the film, SRK, as he is affectionately known among his fans, plays the dual roles of a vigilante cop and his army veteran father, who join hands to take down a notorious arms dealer. The film has received mostly positive reviews, with many hailing its strong political message and praising SRK's star-power.
Jawan also features Sanya Malhotra, Priyamani, Sunil Grover, Ridhi Dogra, Aaliyah Qureishi, Sanjeeta Bhattacharya, Girija Oak and Deepika Padukone in an extended cameo. Stay tuned to Collider for more updates.