The Big Picture
SRK's latest action-thriller film Jawan has smashed the ₹1004.92 crore mark, making him the only Bollywood actor with two films crossing this milestone in the same year.
Directed by Atlee, Jawan takes risks by exploring fresh territory and interweaving a political message with intense action and gore. The film has been heavily celebrated and has a 90% Rotten Tomatoes rating.
Jawan's success has generated anticipation for SRK's upcoming film Dunki. The enigma surrounding the project, combined with SRK's track record, suggests that this could be his biggest year yet.
There is no denying Shah Rukh Khan has left some heavy footprints in his three decades of acting. Records, accolades, and global acclaim are all bread and butter for the Indian icon. However, it was his legacy in romance that earned him the title leaving many pondering his transition to full-time action hero. However, the actor has proven he remains untouchable with all the star power and grit to devour just about any genre – including action. He made his presence well-known when he smashed the box office with Pathaan earlier this year, but evidently the actor is only just getting started with his latest action-thriller offering Jawan carving a new history for him.
Only in its third week in theaters, SRK's production company Red Chillies Entertainment announced the film has smashed the illusive ₹1004.92 crore, which converts to around $120 million. The historic benchmark makes SRK the only Bollywood actor to have two films cross the milestone in the same year. It also puts him just $10 million away from beating Pathaan's lifetime gross – which rounded out at $130 million. If it remains on track to surpass this, then it will claim the second-place spot on the biggest Bollywood films of all time – behind Aamir Khan's history-making Dangal – which sits proudly at $250 million.
Directed by Atlee, Jawan, in many ways, was a risky feat for Hindi cinema as it peruses fresh territory pulling on its director's extensive experience in South Indian cinema. The film explores the story of Azad (SRK) a Robin Hood-style police officer with an agenda to rectify the wrongs of society that others profit off. In his pursuit for justice he is reunited with a father he thought he lost a long time ago making for a powerful watch that also tugs on the classic Hindi cinema heartstrings without compromising the integrity of the film.
'Jawan's Success Is Building Anticipation for SRK's 'Dunki'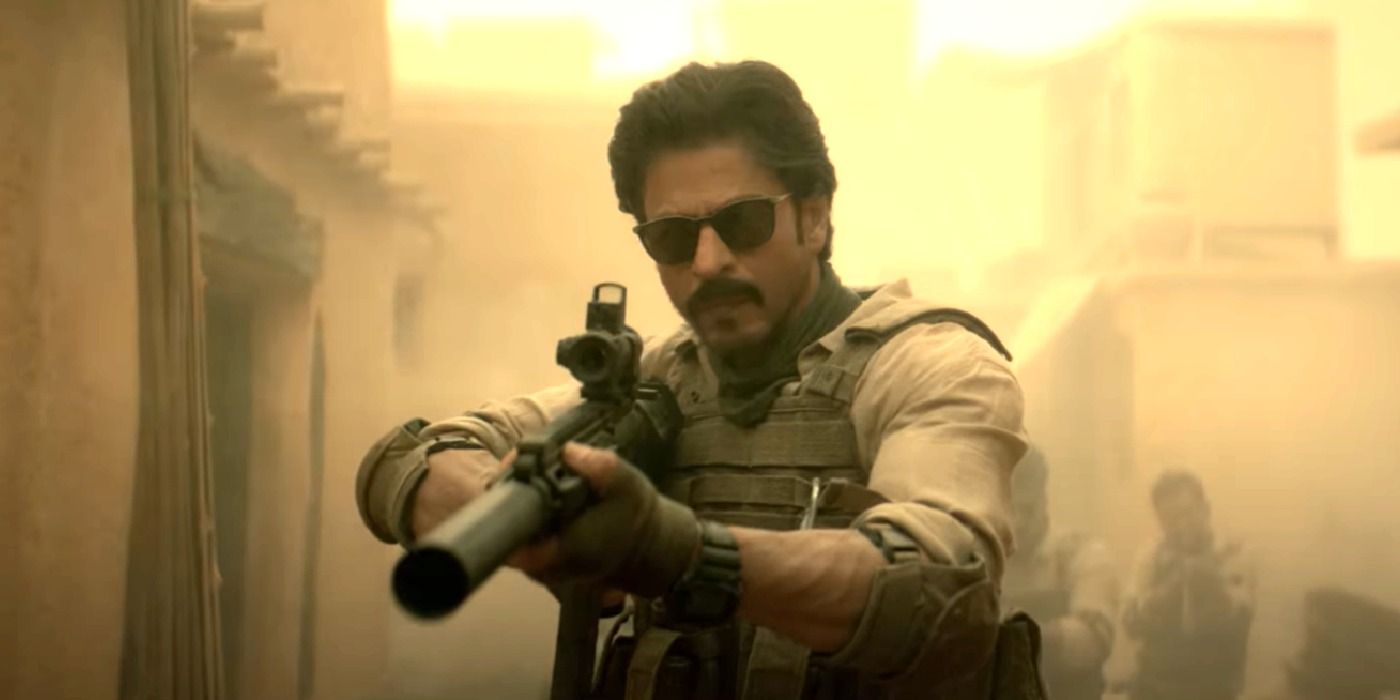 Stylistically, it delves head-first into an action feast that doesn't shy away from all the power of gore whilst interweaving a political message that challenges its audience to contemplate. The combination has proven successful, with the film becoming heavily celebrated in both India and overseas and a Rotten Tomatoes rating of 90% to cement it.
Prior to Jawan's release, little was really given away about the narrative which makes sense now to audiences as much of the mystery is a critical aspect of the film's delivery. Its record-breaking path has only left more room for anticipation ahead of SRK's third upcoming offering of the year Dunki. Whilst little is known about the project, if Jawan is anything to go by, all the enigma is likely to only help catapult interest and perhaps set SRK up for his biggest year yet.
Jawan is in theaters now.