The Big Picture
Jawan, starring Shah Rukh Khan, has already broken multiple records in India and is aiming for a top spot at the global box office in its opening weekend.
The film has generated ₹384 crore ($46 million) worldwide in three days, with a majority of the revenue coming from India.
With projections putting its worldwide earnings between $60 million and $80 million, Jawan is expected to challenge the global gross of $130 million made by Khan's previous film, Pathaan.
The Indian blockbuster Jawan, starring Bollywood superstar Shah Rukh Khan, is hoping for a top-place finish at the global box office in its opening weekend, as it takes on The Nun II. Having already broken multiple records in India, many of which were set by Khan's own Pathaan earlier this year, the film is also looking at a top-five finish at the domestic box office. The movie is eyeing a $5.5 million opening weekend domestically; Pathaan opened on a Wednesday and generated $9.5 million across is five-day domestic opening.
On Sunday, Red Chillies Entertainment — that's Khan's production company — reported that Jawan has made ₹384 crore across the world in three days, which converts to approximately $46 million, most of which (around $30 million) has come from India. The action movie debuted globally on Thursday and is projected to handily pass the ₹500 crore ($60 million) mark worldwide by the end of its extended opening. The higher end of projections put these figures between $70 million and $80 million.
This would make it one of the biggest-ever openings for an Indian film, behind only Baahubali 2: The Conclusion and RRR — both of which were directed by filmmaker S.S. Rajamouli, and went on to gross between $60 million and $70 million in their traditional three-day debuts. But Jawan can certainly claim to have delivered the biggest Hindi-language debut of all time, having overtaken Pathaan's three-day worldwide gross of around $36 million. Pathaan went on to become the second-biggest Hindi movie of all time behind Dangal, having made approximately $130 million globally, and Jawan is expected to challenge that number, if not overtake it.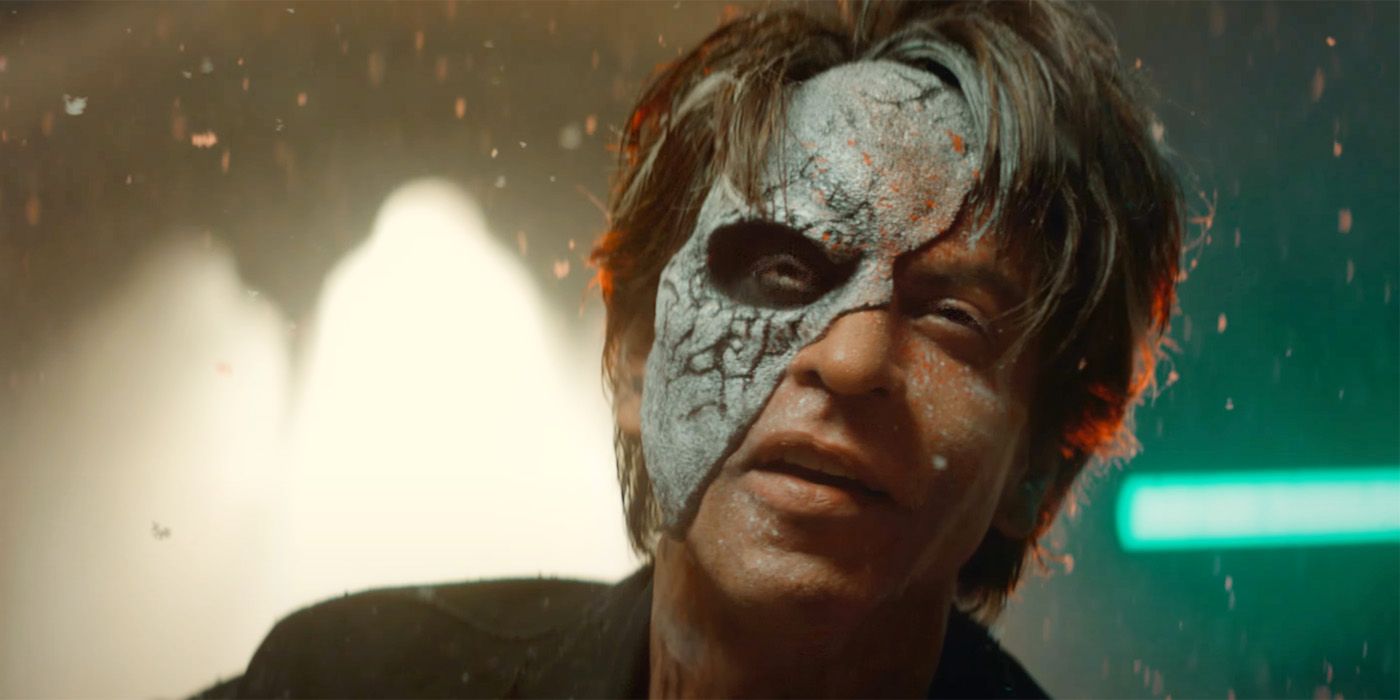 This Is the Year of SRK
India has several regional film industries that mainly function independently of each other, although for any movie to deliver numbers such as these, they must appeal to a nationwide audience. Both Baahubali 2 and RRR did phenomenal business across India despite hailing from the Telugu-language industry, but the majority of Jawan's revenue is still coming from the main Hindi-language release and not the Tamil and Telugu dubbed versions. Jawan was, however, designed to have cross-country appeal; it involves director Atlee, best known for his collaborations with Tamil megastar Vijay, and stars Nayanthara and Vijay Sethupathi — all three of whom are best known for their work in south Indian cinema.
SRK, as he is fondly known, has sustained unprecedented levels of popularity across three decades in Hindi-language films — best known across the globe as Bollywood. He had a rather rough few years before the pandemic and went into a self-imposed sabbatical that lasted five years. He bounced back with Pathaan and is continuing the momentum with Jawan. He has one more release lined up for this year, hitmaker director Rajkumar Hirani's Dunki, which will be released around Christmastime.
Jawan is out now in theaters. Stay tuned at Collider for future updates!