The Big Picture
Shah Rukh Khan has solidified his status as the top Bollywood star by releasing two movies grossing over $100 million worldwide in one year.
Jawan has become the fastest-ever Bollywood movie to reach this milestone, surpassing the record previously held by Pathaan.
Jawan, which also stars Nayanthara and Vijay Sethupathi, is currently in theaters.
Shah Rukh Khan's efforts to expand his audience-base appears to have paid off handsomely. SRK, as he is fondly known back in his home country of India, has cemented his stature as the pre-eminent Bollywood star with not one, but two movies to have grossed over $100 million worldwide in just one year. After the phenomenal success of Pathaan just a few months ago, SRK is set to break his own record with his new movie, the action-drama Jawan. In the film, SRK plays a dual role as a vigilante cop and his army veteran father who join hands to take down an arms dealer.
After 11 days of release, Jawan has grossed ₹858 crore (approximately $103 million) worldwide, according to SRK's production company Red Chillies Entertainment. It's the fastest-ever Bollywood movie to have crossed the coveted milestone. The record was previously held by Pathaan, which ended its run with $130 million globally, becoming SRK's biggest-ever hit, the highest-grossing Hindi-language film in India, and the second-biggest Hindi movie worldwide behind Aamir Khan's Dangal (approximately $250 million). Most of Dangal's revenue came from China, where it became a word-of-mouth sensation in 2016. But crucially, Jawan and Pathaan have both broken records without a China release.
Over $68 million of Jawan's $103 million worldwide gross has come from India. The movie, which also broke the records for the biggest opening weekend and biggest opening week in Hindi movie history — on both counts beating Pathaan — fell by 58% in its second weekend at the global box office, grossing just under $20 million. Domestically, the movie added $2.4 million this weekend, taking its running total to $12.1 million. Jawan will almost certainly overtake RRR's $14 million lifetime haul from last year, but it remains to be seen if it is able to surpass Pathaan's $17 million haul.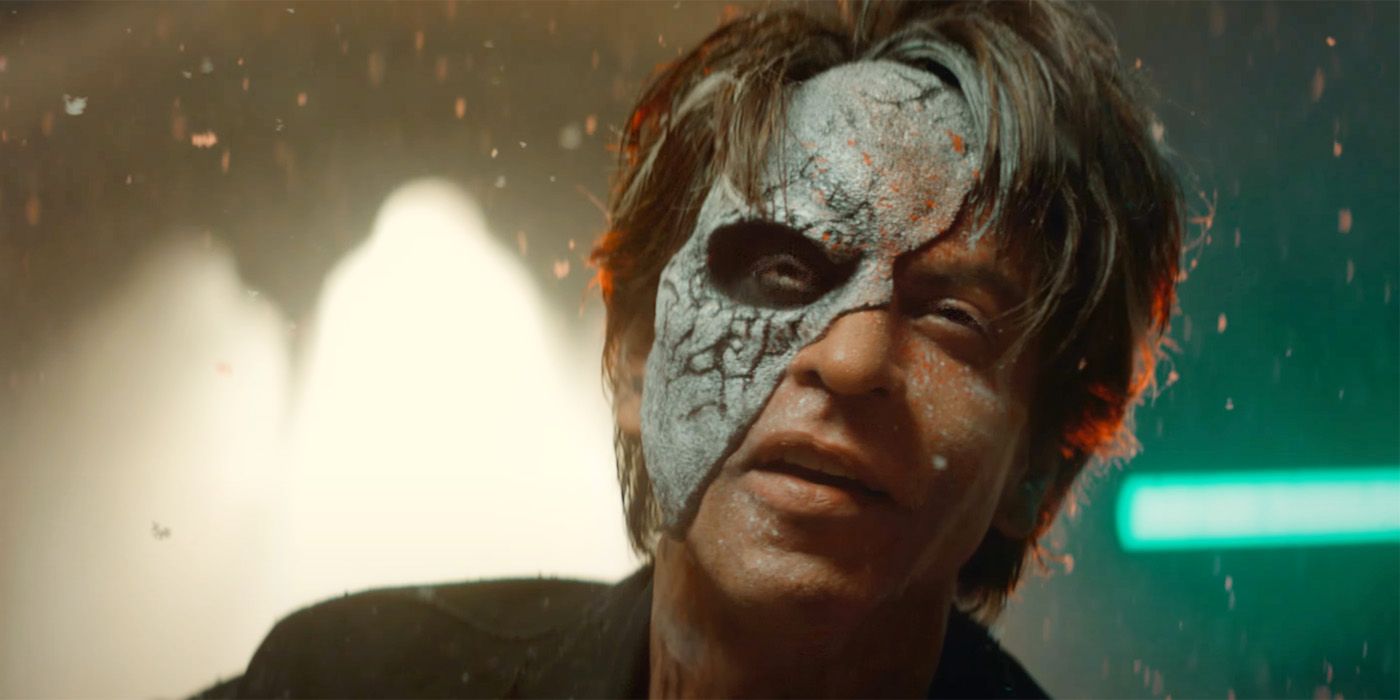 It is, however, all but guaranteed to break Pathaan's all-time record at the global box office, which would make SRK the only Indian actor to deliver two $100 million grossers in one year. Khan started out on television in the late '80s, before establishing himself as a romantic heartthrob in the 1990s. As he amassed more influence and wealth, SRK began producing large-budget movies that were considered rather boundary-pushing in India. But the back-to-back commercial failure of many of these films pushed him into a self-imposed sabbatical that lasted nearly five years.
SRK Seems to Be Doubling Down on Franchises
Pathaan, which is a part of a shared universe of spy movies that also includes Salman Khan's Tiger films and Hrithik Roshan's War, served as a grand comeback for SRK earlier this year. And Jawan, which also ends with a tease for a sequel, has only built on that momentum. Ostensibly a Hindi-language (or Bollywood) movie, Jawan was also released in Tamil and Telugu dubbed versions, in an effort to appeal to audiences in the south of India who might not understand or speak Hindi. Liberally borrowing the aesthetic of mainstream Tamil films, Jawan is directed by Atlee, and features actors Nayanthara and Vijay Sethupathi in prominent roles. Each of them is more popular in the south than in the north, where Bollywood movies are the dominant entertainment.
Released to mostly positive reviews that praised the film's political messaging and SRK's star-power, Jawan also stars Sanya Malhotra, Priyamani, Sunil Grover, Ridhi Dogra, Aaliyah Qureishi, Sanjeeta Bhattacharya, Girija Oak and Deepika Padukone in an extended cameo. Stay tuned to Collider for more updates.