The Big Picture
After breaking international box office records, Indian blockbuster Jawan has also achieved significant success domestically, surpassing last year's RRR in gross earnings.
Jawan, which stars Shah Rukh Khan, has solidified its position as one of the biggest Bollywood releases ever.
Jawan focuses on the story of a vigilante cop and his father taking down a corrupt arms dealer, played by Vijay Sethupathi.
After playing in theaters for just under a month, during which it broke numerous international box office records, the Indian blockbuster Jawan has now passed a significant milestone domestically as well. On Sunday, the action-drama overtook last year's word-of-mouth sensation RRR, which concluded its domestic run with $14.4 million. Starring Bollywood icon Shah Rukh Khan, Jawan has now grossed $14.6 million stateside, after adding $341,000 this past weekend, its fourth.
For context, Jawan has also done better domestically than films such as The Last Voyage of the Demeter ($13.6 million), Joy Ride ($12.8 million), Bottoms ($11.6 million), Past Lives ($10.9 million) and Beau Is Afraid ($7 million), all despite having a peak theater-count of 826. The highest-grossing Indian film domestically is still Baahubali 2: The Conclusion, which grossed $20 million in 2017.
Jawan debuted with $6.1 million in its opening weekend, which was good enough for a fourth-place finish on the charts. The movie followed it up with $2.4 million in its second weekend, and $977,000 in its third. The whole time, Jawan was creating history in its home country of India, where it has since become the biggest Hindi-language (or Bollywood) release of all time. Incidentally, it overtook another SRK film, Pathaan, to achieve this feat. With $136 million in the bank, Jawan is also the second-biggest Bollywood movie of all time at the worldwide box office, once again beating Pathaan ($130 million), but trailing Aamir Khan's 2016 sports drama Dangal, which grossed over $300 million worldwide.
Not All Indian Imports Are "Bollywood" Films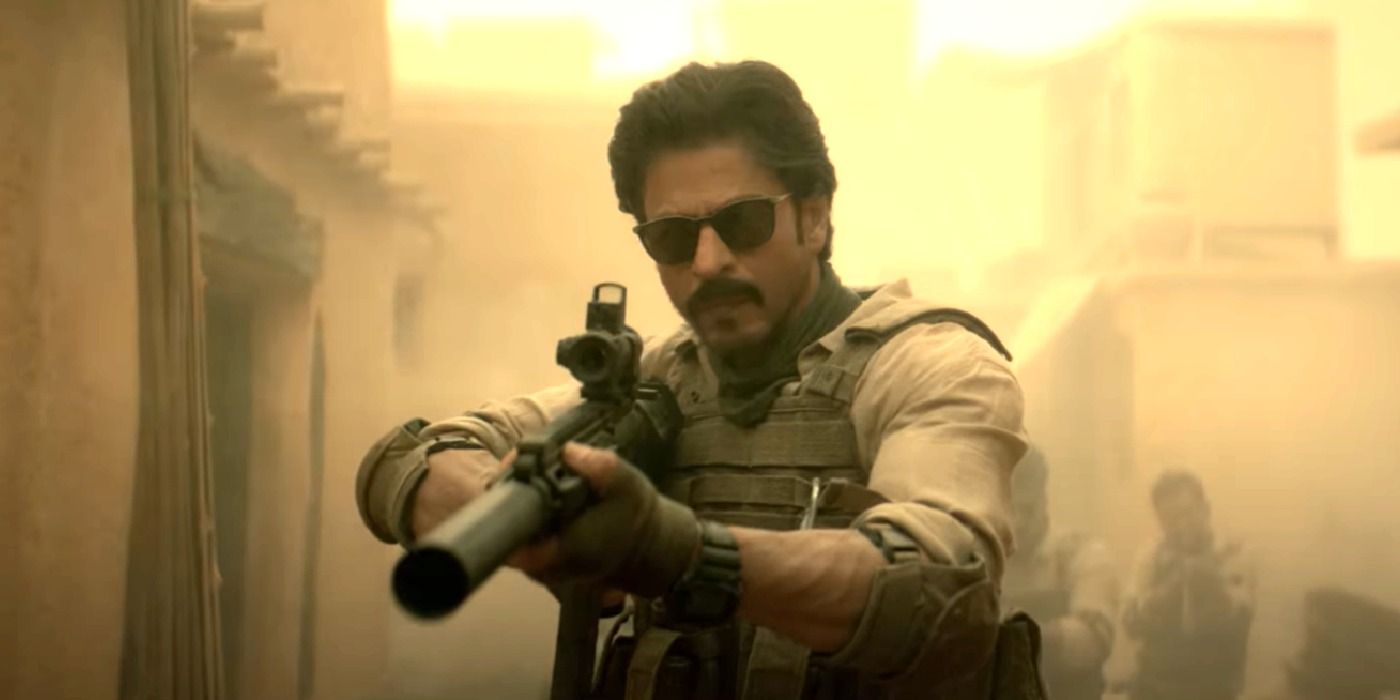 Because the country has several independent film industries separated on the basis of language and geography, Jawan is the second-biggest Bollywood movie ever behind Dangal, but still only the fourth-biggest release in overall Indian cinema history (behind KGF: Chapter 2, RRR, Baahubali 2 and Dangal). Directed by S.S. Rajamouli, RRR hailed from the Telugu-language film industry, which is based in the southern Indian states of Andhra Pradesh and Telangana. RRR rode a wave of positive buzz in the U.S. and eventually ended up winning a handful of significant awards, culminating with an Oscar for Best Original Song. Jawan, on the other hand, is primarily a Hindi-language (or Bollywood) movie, with dubbed versions in Tamil and Telugu to attract a wider audience base than what SRK would normally have been accustomed to.
But even though it has received largely positive reviews, Jawan isn't the sort of movie you'd peg as an awards' contender. In it, SRK plays the dual roles of a vigilante cop and his army veteran father, who join hands to take down a corrupt arms dealer, played by Vijay Sethupathi. The film also stars Nayanthara, Sanya Malhotra, Priyamani, and Deepika Padukone in an extended cameo. Next up, Jawan will attempt to overtake Pathaan's lifetime domestic gross of $17 million. Stay tuned to Collider for more updates.