The Big Picture
Shah Rukh Khan's film Jawan is a crossover hit, performing well in both India and international markets, grossing ₹660 crore globally in its first week.
Jawan has broken opening weekend and opening week records, surpassing the success of SRK's previous hit Pathaan and setting a new record for a Hindi-language release.
India's filmmaking landscape consists of various industries based on language and geography, with Jawan being a pan-India release that appeals to audiences across the country. SRK's return to anti-hero roles has been well-received, marking a successful comeback for the actor.
The Indian action-drama Jawan is turning out to be a true crossover hit; not only is it a blockbuster back in its home country, it's performing just as well in international markets. Starring arguably the most popular Indian movie star in history — Shah Rukh Khan — Jawan is a genre-hopping epic in which SRK, as he is popularly known among his fans, plays a dual role as a vigilante cop and his outlaw father, who join forces to take down an arms dealer.
On Thursday, SRK's production company — Red Chillies Entertainment — reported that Jawan had grossed ₹660 crore at the global box office in seven days of release. This converts to around $80 million, of which around $45 million has come from India. Jawan grossed $7.5 million across its four-day extended debut domestically, and its running total currently sits at a hair under $9 million. By comparison, last year's hit Telugu-language film RRR concluded its domestic run with around $14 million, while SRK's own blockbuster Pathaan actually made slightly more, and ended its domestic run with over $17 million.
Released in January, Pathaan is the second-biggest Hindi-language movie of all time at the global box office, with around $130 million in the bank. But with a $78 million lifetime haul in India, it remains the highest-grossing Hindi-language movie in its home country. Jawan didn't just break Pathaan's opening weekend record in India and worldwide, but it also surpassed that film's $75 million opening week haul at the global box office, thereby setting a new record for a Hindi-language release. Considering the speed at which it is hurtling past milestones, Jawan will likely finish as the highest-grossing Hindi movie ever, cementing SRK's stature as the pre-eminent Bollywood star.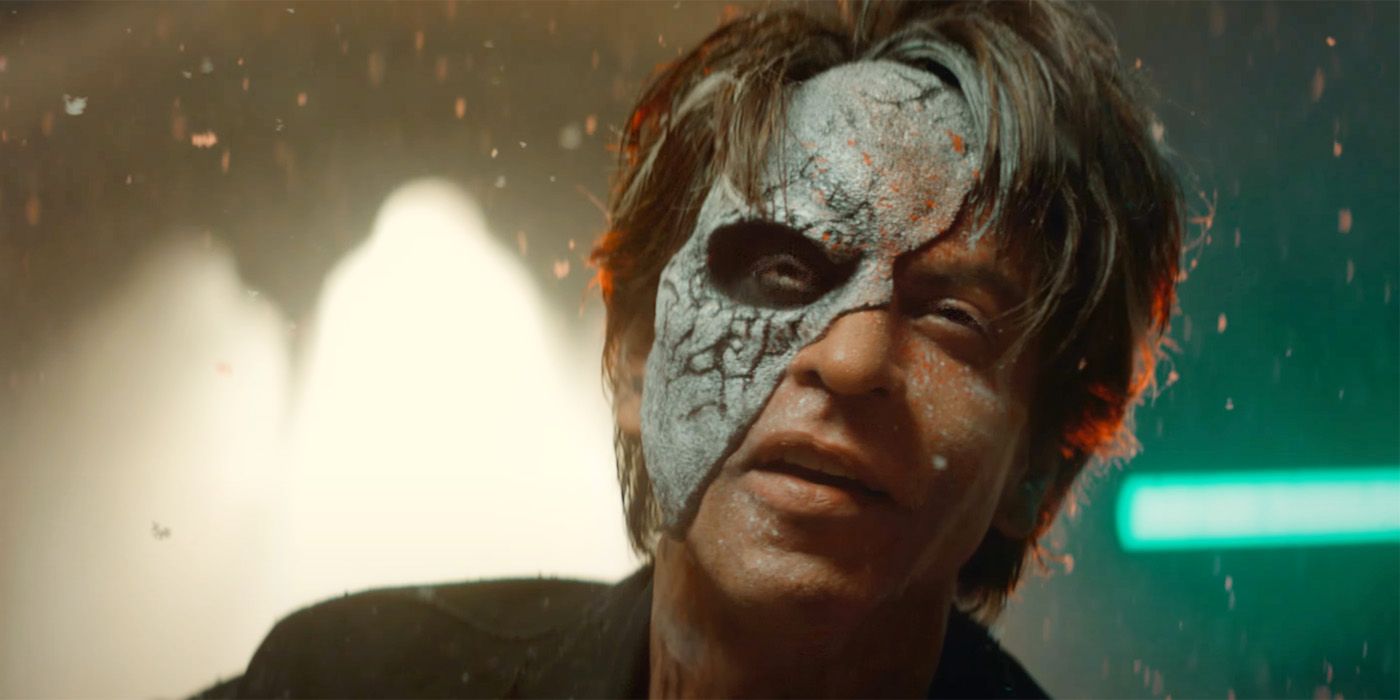 What Does India's Filmmaking Landscape Look Like?
India has several film industries that operate independently of each other. These industries are separated on the basis of language and geography, and produce movies that can be classified as both mainstream and independent. For instance, RRR is a big-budget Telugu-language movie, hailing from the South Indian states of Andhra Pradesh and Telangana. Pathaan is a massive Hindi-language movie. The Hindi-language industry, which is what most of the world knows as Bollywood, is based in the central India state of Maharashtra. Jawan, on the other hand, is a movie that was designed to appeal to audiences across the country, making it a "pan-India" release. It marks SRK's first collaboration with director Atlee, and stars Nayanthara and Vijay Sethupathi, each of whom is more popular in the south of India. In addition to Hindi, Jawan was also released in Tamil and Telugu, and has stylistic similarities to movies produced in the south.
The well-reviewed Jawan finds SRK returning to his roots; before establishing himself as his generation's foremost romantic lead — a position that he maintained for approximately three decades — he broke out with a handful of anti-hero roles. The movie continues his grand comeback streak, after he spent five years in a self-imposed sabbatical following a series of flops. The resurgence began with Pathaan some months ago, and will likely continue with Dunki, which is due out around Christmastime. You can watch Jawan in theaters, and stay tuned to Collider for more updates!