The Big Picture
Shah Rukh Khan, known as SRK, is an iconic actor in India with a devoted fan following and a successful career spanning three decades.
His new film, Jawan, is designed to appeal to a "pan-Indian" audience, releasing in three different languages to appeal to a wider audience.
SRK has played a diverse range of roles throughout his career, from romantic leads to anti-heroes, and is known for his versatility as an actor.
In his home country of India, Shah Rukh Khan has been a household name for over three decades. His fame is said to be greater than many of his Hollywood counterparts. Thousands hang around outside his palatial Mumbai residence every day, hoping to catch a brief glimpse of him, and his movies do the kind of numbers that are unheard of across the country's rich cinematic landscape. And yet, there are many who might not have any idea who he is. And for them, the King Khan, the "Badshaah of Bollywood," the man affectionately known as SRK, has introduced himself and his new film, Jawan, in a video shared by IMDb.
Asked how he'd like to describe his legacy to someone who's never heard of him, SRK said, "There is an actor somewhere in India who tried, and is still trying very hard." He also explained why Jawan is different from the kind of films that he usually does. For one, Jawan is the first film in his storied career that has been designed to appeal to what is known as a "pan-Indian" audience. Since India has several independent film industries — SRK works in the Hindi-language industry, known around the world as Bollywood — most movies tend to cater only to select audiences separated by language and geography. Directed by Atlee, who is best known for his work in the south of the country, Jawan has been released in three languages — Hindi, Tamil and Telugu — even within India, casting the widest net possible.
The esthetics of a south Indian movie can be very different from one made in Bollywood, and SRK briefly touched on this in the video. "There's a genre of filmmaking which exists in the south (of India), which is louder, larger, bigger than life," SRK explained. "It's a rollercoaster ride of everything packed into two-and-a-half hours. And yes, it can be a little mind-numbing, or an out-of-body experience for a global audience, but it's a good, fun trip." In the movie, SRK plays dual roles of a vigilante cop and his army veteran father, who join hands to take down an arms dealer, played by Vijay Sethupathi.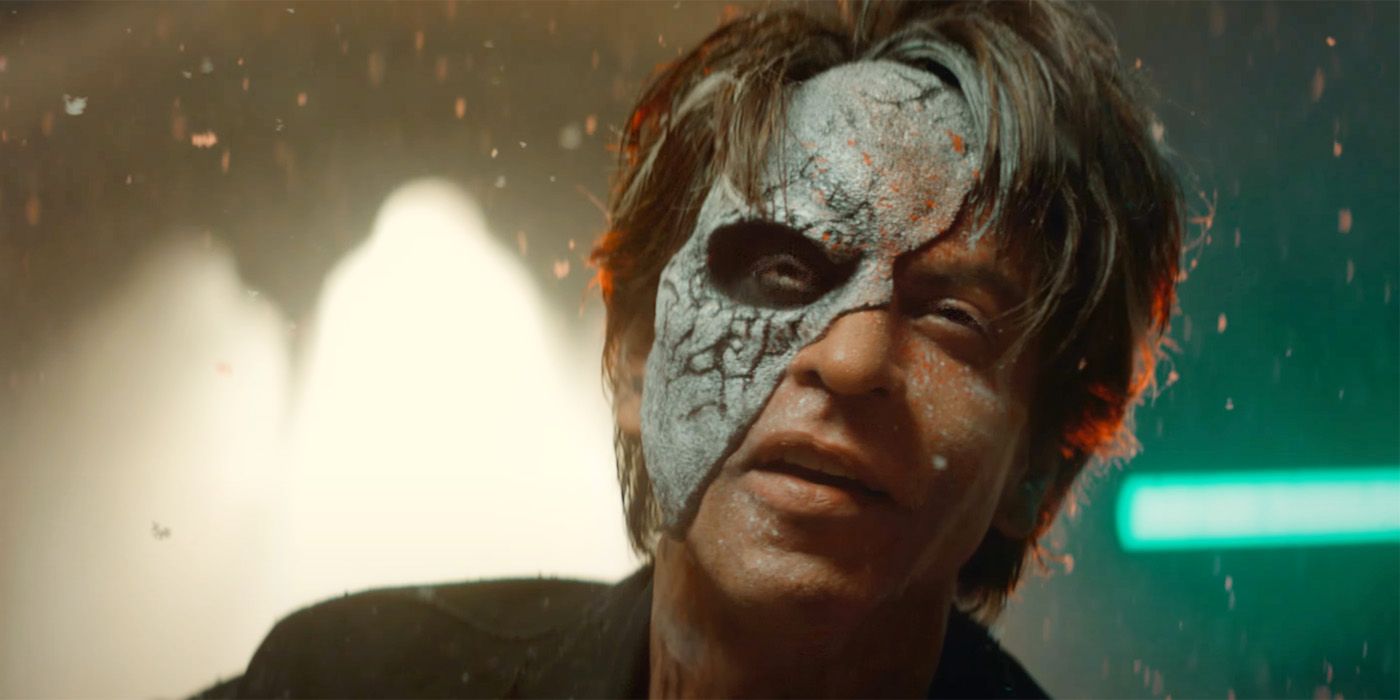 SRK's Filmography Has Something For Everyone
SRK was a household name even before he became the biggest movie star of his generation. Thanks to his role as a soldier in a television show that was broadcast into every corner of India, his Bollywood debut was keenly observed. After a few films in which he played anti-heroes and ran away with all the attention, SRK went on to become the foremost romantic lead in Hindi cinema history thanks to blockbusters such as Dilwale Dulhaniya Le Jayenge, Kabhi Khushi Kabhie Gham and Kuch Kuch Hota Hai. SRK said that he is glad to have gotten the chance to play an anti-hero character again, because playing romantic leads can get boring. "I never wanted to play the hero," he said. "I find heroes very boring… Personally, I like playing the bad guy. I love bad guys."
In addition to his roles in mainstream romantic hits, SRK also starred in offbeat films such as the magic realist fable Paheli, the epic drama Swades, the sports film Chak De! India and the political drama Hey Ram. But in the 2010s, several of his big-budget experiments began to disappoint both critically and commercially. Following the failure of his 2018 film Zero, SRK went into a self-imposed sabbatical from acting that lasted over four years, and ended with the resounding success of Pathaan earlier this year. By most accounts, Jawan is expected to surpass Pathaan's record haul for a Hindi-language film in India, and has already grossed over $80 million worldwide. SRK will return with his third film of the year, Dunki, around Christmastime. You can watch the IMDb video here, and stay tuned to Collider for more updates.