A Eurovision winner who has been added to Russia's wanted list says the Kremlin is lying about her and trying to "scare" her – as she voiced fears for her family's safety.
Ukrainian singer Susana Jamaladinova – who performs under the name Jamala and won the Eurovision Song Contest in 2016 – is accused by Moscow of spreading false information about the Russian armed forces.
She was charged under a law introduced in 2022, which bans spreading "fake" information about the Russian military and the ongoing fighting in Ukraine, according to the Russian independent news site Mediazona.
Ukraine war latest: Russia using 'hybrid warfare tactic' against Finland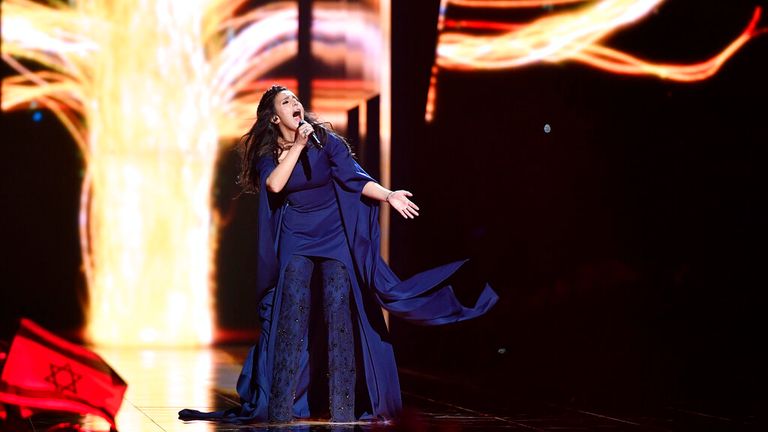 Describing how she felt when she learned of the charges, Ms Jamaladinova told Sky News: "I was upset only because of my relatives.
"I don't care much about myself because [performing] is my way of using my voice to help my country and tell the truth.
"It's such a stressful thing for my family, for my parents, kids. I worry about them."
Ms Jamaladinova, who is of Crimean Tatar descent, won Eurovision with her song 1944 – which Russia unsuccessfully campaigned to have banned from the annual contest.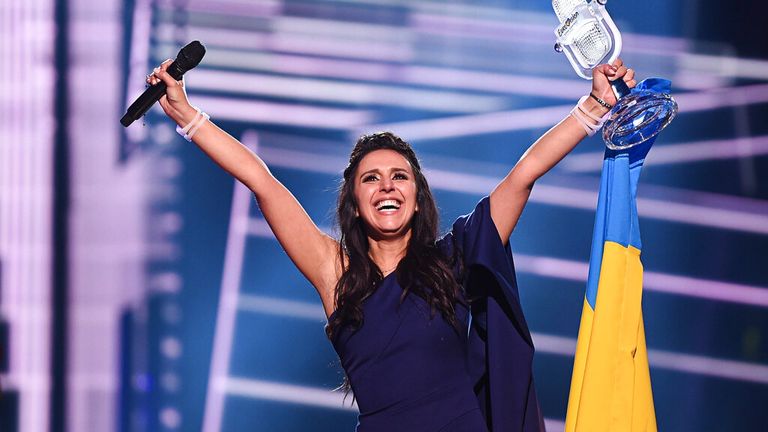 The title refers to the year that the Soviet Union deported nearly 200,000 Crimean Tatars from Crimea.
Her winning performance came almost exactly two years after Russia annexed Crimea and political turmoil gripped Ukraine in 2014.
In the years since, Ms Jamaladinova has performed 1944 around the world. She pointed out that her travels are very visible on Instagram, should Moscow be trying to track her down.
"Three days ago I was in Washington," she said.
"Five days ago I was in Paris. You know, you can find all the information about me."
Read more from Sky News:
Police searching for four missing teens find car
BBC reveals future of Top Gear after Flintoff crash
Father who murdered his four-month-old son jailed
Ms Jamaladinova released an album titled Qirim, which means Crimea, earlier this year and told Sky News that authorities may have visited her relatives around that time.
"I heard rumours someone came to my relatives in Crimea and tried to frighten them," she said.
"[They're] trying to stop me or scare me… but I strongly believe that as an artist, as a musician, as a songwriter, I can be real and live my life as I want."
Ms Jamaladinova said recent events had shown that "music can speak and convey the truth".
"And the truth is the truth," she added.
"There is no getting away from it."