The Big Picture
Director Emerald Fennell's Saltburn receives an R rating for its explicit content, setting high expectations for this psychological thriller.
The film explores obsession in an aristocratic family, with Oxford student Oliver caught in a seductive and complex world.
Starring Barry Keoghan and Jacob Elordi, Saltburn promises captivating performances from talented actors and will premiere at the BFI London Film Festival.
Director Emerald Fennell's upcoming feature Saltburn has received its official rating just ahead of its world premiere at the upcoming BFI London Film Festival. The feature has been rated R for its strong sexual content, graphic nudity, violent content, strong language, and drug use, the movie's official X (formerly Twitter) account confirmed. The movie starring Barry Keoghan and Jacob Elordi has showcased its racy themes in previous marketing material, however, extent of it remains to be seen.
While the plot details are kept tightly under wraps, Saltburn has been described as a story about "obsession" centered on an aristocratic family. The feature follows Oliver, an Oxford student, who is invited by his classmate Felix (Elordi) to his eccentric family's estate for a summer. Oliver accepts the invitation, but upon his arrival he finds himself plunging into the complex aristocratic world; his choices are clearly to get out before it is too late or surrender to the sins of this opulent world.
While the class difference between Oliver and Felix is apparent, the nature of their relationship remains to be seen. The previously released trailers and images paint the picture of an affluent world full of complexities and charged emotions. It'll be interesting to see the magic Keoghan and Elordi bring to their respective characters. Both stars have proven their acting mettle in previous performances garnering praise from fans and critics alike, and it'll be really fascinating to see how their performances are shaped further under Fennell's direction.
The Expectations For Emerald Fennell's 'Saltburn' Are High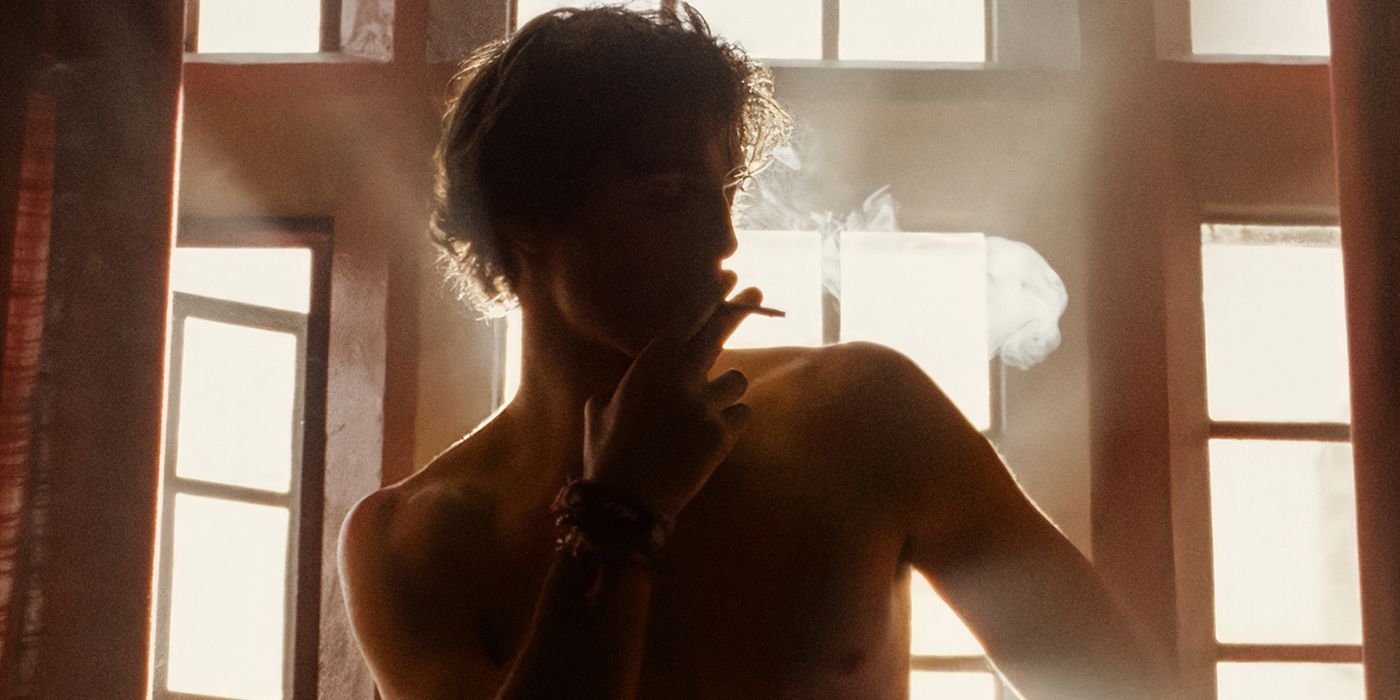 Fennell directs the psychological thriller from her own script, after the critical success of her directorial debut Promising Young Woman, the expectations from Saltburn are quite high. The movie is further supported by a stellar cast, including performers like Archie Madekwe as Farleigh, Paul Rhys as Duncan, Richard Grant as Sir James, Alison Oliver as Venetia, Lolly Adefope as Lady Daphne, and Ewan Mitchell as Michael Gavey. Further rounding off the cast are Reece Shearsmith, Rosamund Pike, and Mulligan in undisclosed roles.
Saltburn will premiere at the upcoming BFI London Film Festival and is set for a limited theatrical release on November 24 before expanding wide on December 1.