The Big Picture
Action movies like Underworld are expensive to make, but director Len Wiseman had to get creative due to a limited budget.
Wiseman and his crew had to learn as they went along, navigating through their first time directing and working in various important positions on a movie set.
Despite the challenges, Underworld became a success, spawning a loyal fanbase and establishing Kate Beckinsale as an action star. Wiseman continued to direct and produce sequels in the franchise.
Almost by definition, action movies are expensive to make. An action sequence involving elaborate stunts and visual effects doesn't come cheap, and when you look at a movie like 2003's Underworld, you'd think that it cost $50-$60 million at the very least. That's not the case, as franchise director Len Wiseman confirmed to Collider's Carly Lane in an interview for the film's 20th anniversary. Due to the nature of the project and a limited budget, the filmmaker had to get creative in order to bring his vision to life.
During the interview, Wiseman told Collider that getting greenlit at $16 million was not the only challenge. Since it was his first time directing a movie and the first feature for several people in important positions on the crew, they had to learn how a movie set works as they went along. He explained:
"I had done music videos and commercials before — especially working on props, [you're] much more aware of an insert unit [that] will come in and do the real detail work of the bullets that are being picked up or inserts of a gun. We didn't have that, so I was trying to make it through my day doing the action sequences. But then also, we needed a close-up of the camera on the ground that Selene picks up, or just a bullet that hits the ground and bounces off. So I started taking a camera operator or somebody, [and] said, "You're now doing the insert stuff." There's a lot of upping the jobs and the titles as we're going."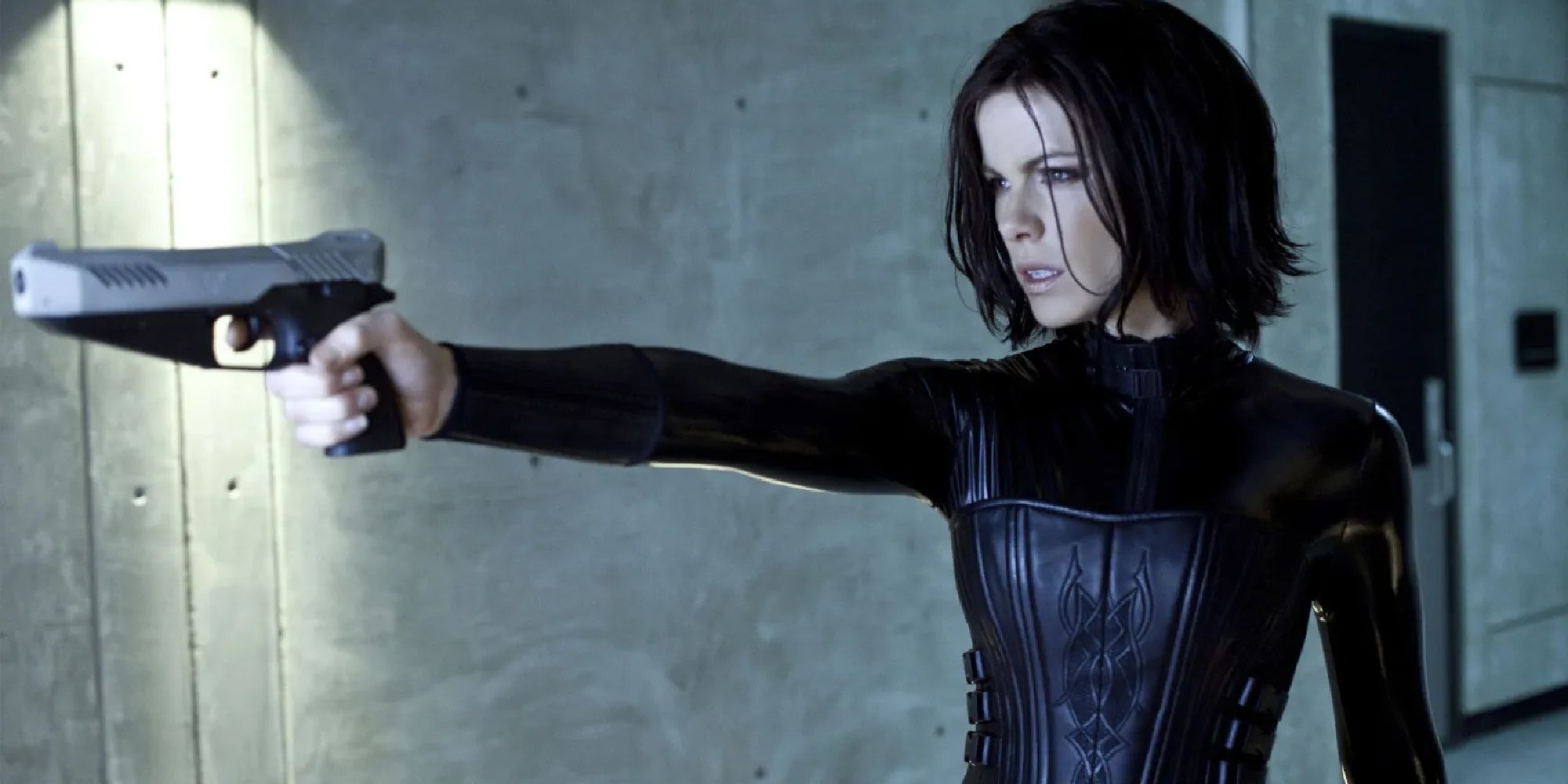 Vampires, Werewolves, and Magic With a Budget
Wiseman added that, as production companies started to show interest in Underworld, he started to accept the possibility that he would get a somewhat generous budget to make the movie. He cites the example of the Wachowskis, who did one movie and then managed to get Warner Bros. to approve a $60 million budget for The Matrix. It was a tricky era to navigate because, in Wiseman's words, "you don't know where you're gonna fall." With a limited budget and a green crew, the director settled to do what he could, and it all turned out for the best.
This month, Underworld celebrates its 20th anniversary with a loyal fanbase and four sequels to its name. The movie helped cement in pop culture the idea that vampires and werewolves are frequently connected, and it also established Kate Beckinsale (The Widow) as an action star. Wiseman also directed Underworld: Evolution and produced the other sequels of the franchise.
Don't miss our full conversation with Wiseman, right here on Collider.