The Big Picture
Patricia Arquette credits Tony Scott, director of True Romance, for teaching her to trust her instincts and be confident in her acting choices.
Working with Scott was a different experience for Arquette compared to other directors she had worked with early in her career.
True Romance featured a talented cast, including Val Kilmer as Elvis Presley, and dealt with a story involving cops, the mob, and a full range of criminal activities.
It's been twenty years since Patricia Arquette starred in True Romance, a drama film by Tony Scott that follows a young couple as they find themselves involved in the activities of dangerous criminals. The movie starred Christian Slater as Arquette's counterpart, with their characters surviving an explosive story. While the actress' career has included very different projects since then, Arquette believes that the film was crucial for her development as a performer. During a recent interview with Perri Nemiroff at Collider's TIFF media studio at the Cinema Center at MARBL, Arquette spoke about how working on True Romance changed the course of her career:
"I feel like you get a lot from each director, and each director I worked with, most of them were males, were like parental figures to me, and they were so generous with me. The most pivotal, I would say, as an actor, for me, was Tony Scott, who, every idea I had on True Romance, he's said, 'Great! Let's do it.' And every idea Christian Slater would have, he'd go, 'No, that's a terrible idea.' [Laughs] But what he taught me as a young woman in the '90s was trust your instincts, they're good. Because already, even in auditions, I'd been kind of squashed. 'No, do this. Go here.'"
Arquette continued to explain why working with Scott was different from the other directors she'd worked with early on in her career. She said:
"I'd had directors right next to the lens, like mouthing things and deciding when to smile, so to have this person kind of show me, to be able to say to this young woman, 'Trust your gut,' and then, 'Okay, we got that now try this thing that's scary. Hey you, this guy is in touch with his anger,' or, 'He's not in touch with it, but it fucking comes out,' like, 'Let's let those little raw sharp bits come out that are fucked up and scary,' you know. 'Let's let that happen.' And sometimes that would happen in the frustration of just the moment of the scene and having to get it before lunch, whatever it is, something going wrong."
While Clarence (Slater) and Alabama (Arquette) being caught between the cops, the mob, and their own criminal activities might sound wild enough, audiences can't forget about Val Kilmer's Elvis Presley who serves as a spiritual guide for the couple communicating with them through visions. The film features a stacked cast including Gary Oldman, Brad Pitt, Christopher Walken, James Gandolfini, Samuel L. Jackson, and more.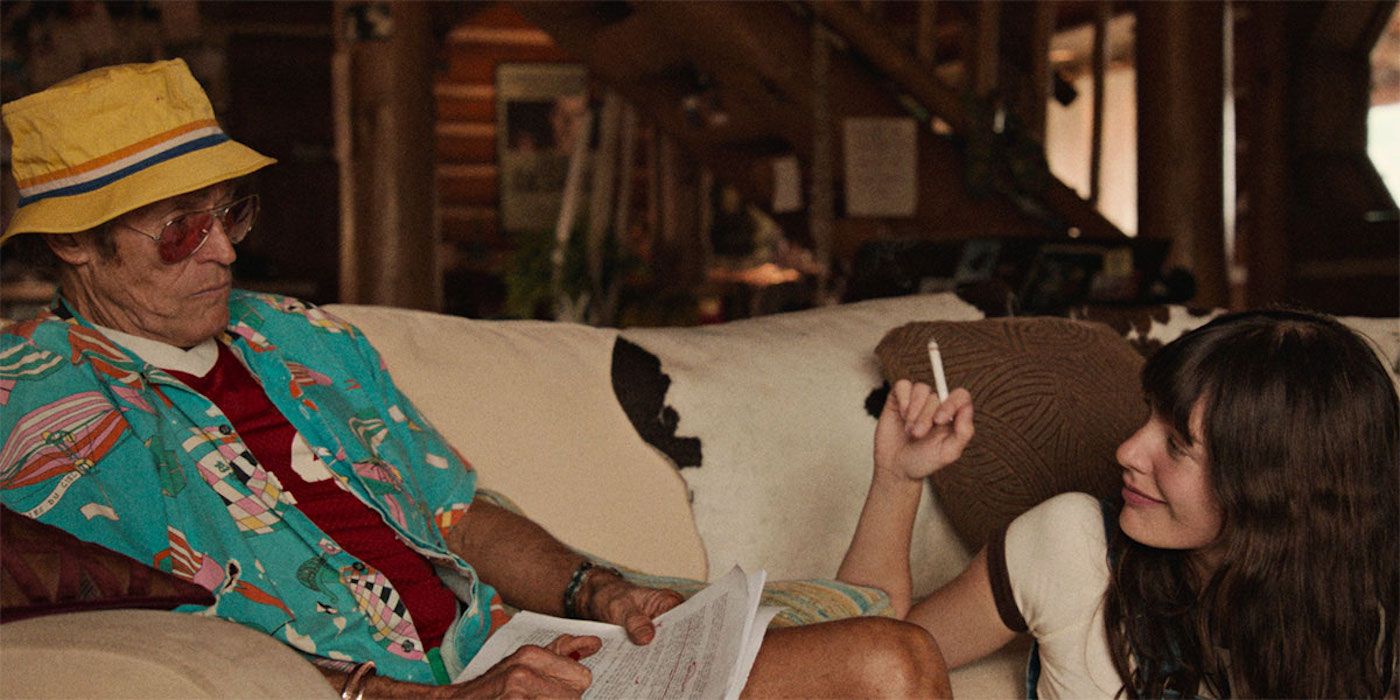 Arquette's Directorial Debut Features Sex, Drugs & Rock-n-Roll
After starring in a broad range of movies and television series over the course of her career, Arquette has stepped behind the camera for the first time with Gonzo Girl, a movie based on Cheryl Della Prieta's novel of the same name. Camila Morrone stars as Alley Russo, a girl who recently graduated from college and dreams of becoming a relevant figure within New York's publishing industry. However, she will quickly learn that things aren't what she thought they would be, and life can be extremely unpredictable when trying to make it in a big city.
Gonzo Girl premieres at the Toronto International Film Festival. Stay tuned for Nemiroff's full conversation with the cast and crew, and don't miss the rest of our coverage from TIFF 2023.