The Big Picture
Nahnatchka Khan stayed true to the rules of both the slasher and time traveling genres in her film Totally Killer, referencing other movies to help explain the rules to the audience.
Khan added her own unique elements to the film, such as cutting back to present day to show the impact of time travel in real time.
If Khan were to time travel herself, she would follow the blueprint of classic films like Back to the Future and Repo Man.
Just like Jamie Kennedy's Randy Meeks taught us in the Scream franchise, there are always rules. Whether it's sticking together vs. splitting up or saying you'll "be right back," there are plenty of dos and don'ts that will ensure a character's survival or death. Knowing that she had not one but two sets of genre rules to live up to in her latest feature-length project, Nahnatchka Khan spoke with Collider's Perri Nemiroff at Fantastic Fest about how she stayed true to the lore of both the slasher and time traveling universes.
In Totally Killer, Kiernan Shipka stars as Jamie, a teenager who, with the unwanted and unexpected help from a Gravitron, travels back in time to the '80s. Here, she stumbles upon a murderer known as The Sweet Sixteen Killer who terrorized her mother and friends as teenagers. Taking matters into her own hands, Jamie sets out to stop the slasher and return to the future before it's too late. With heavy throwback vibes, channeling productions like Back to the Future, Khan says that she knew she'd have plenty of eyes on her handling of time travel.
"The thing that we wanted to do here, because people are so familiar with time travel and I feel like there are so many rules and people get into that, I wanted it to be that Kiernan is also aware of that," the director explains, "So she's even referencing, she goes back to 1987, but in '87, Back to the Future the movie has been released because that came out in '85. So I think she's trying to call upon all these kinds of references to other movies to help her explain to people what she's talking about and why they're in danger or whatever." Noting that this approach "felt real" to her, Khan added, "Like if we all went back, we'd be like, 'Okay, take your favorite time travel movie and apply those rules.'"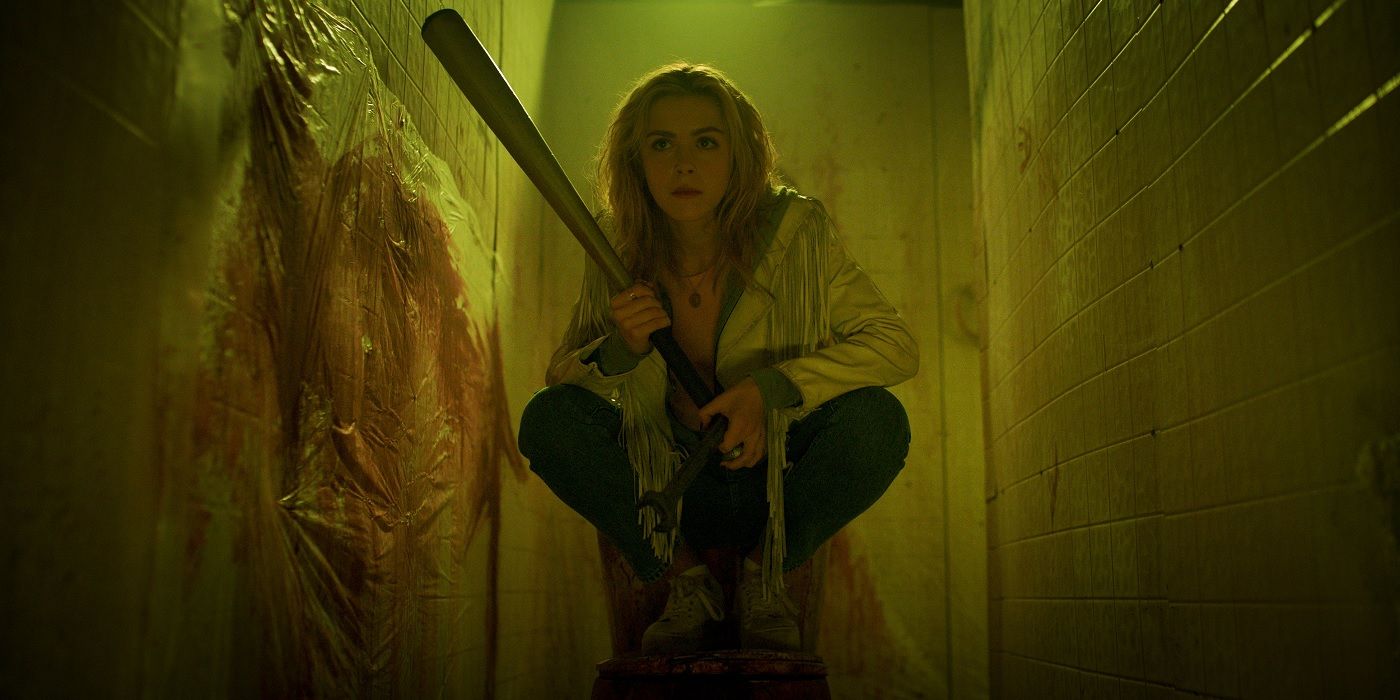 Adding Her Own Spin
Along with staying true to what audiences have come to expect from a time travel feature, Khan says that she was able to weave in some other bits and pieces to make Totally Killer stand out from the crowd. "I think the idea of just not getting too far down the wormhole but acknowledging there are multiple. That's why in our movie, too, it was fun to cut back to present day, so Jamie's in the past, but then it's still affecting, seeing those links in real time, I thought was a fun thing." As for what film she'd use as a map should she find herself slipping back through time, Khan says that she'd follow the blueprints of classics like Back to the Future and Repo Man.
Totally Killer arrives on Amazon Prime Video on October 6.