The Big Picture
In Swan Song director Chelsea McMullan explores the heart of the National Ballet of Canada's production of Swan Lake, focusing on the stories of dancers Shaelynn Estrada and Jurgita Dronina.
McMullan has a talent for selecting compelling subjects, as demonstrated by their previous work with artist Tanya Tagaq and the National Ballet of Canada. Collaborating with co-writer Sean O'Neill, they bring a deep understanding of the dance world to Swan Song.
Executive producer Neve Campbell, known for her role in Scream and her background as a student of the National Ballet School of Canada, brings her expertise and experience to the film, adding an additional layer of significance to the project.
Director Chelsea McMullan had no shortage of subjects to choose from when filming their new documentary Swan Song. The film paints a portrait of the process behind a very special production of Swan Lake put on by the National Ballet of Canada in 2022 and helmed for the first time by the company's legendary Artistic Director Karen Kain. 70 dancers were part of the production leaving McMullan and their team with a massive project on their hands. During the interview at Collider's TIFF media studio at Roxstar Entertainment's Cinema Center, sponsored by MARBL Toronto, McMullan told Collider's Perri Nemiroff that it was Shaelynn Estrada and Jurgita Dronina who stood out among the rest.
Swan Song is very much about Kain's, for lack of a better term, swan song, but the duo of Estrada and Dronina proved to be a clear window into the heart of the show. McMullen's return to TIFF gets intimate with its subjects, going into their homes, workplaces, and lives to show how the company lives and breathes while trying to remake a masterwork of ballet with their own creative flourishes. Having spent time with each dancer, the director found that Estrada and Dronina, the latter of whom was the principal dancer for Swan Lake, were willing to invite them into their lives and open up about not only the inner workings behind such a stressful production but their personal feelings about it all:
"When we were casting, I interviewed every single dancer in the company, 70 dancers, and it took me two weeks to do it. We interviewed every single dancer, and a lot of it was, obviously, we were casting based on maybe where we thought they might be cast, also what their background is, if they had an interesting personal history with ballet, and then also it's just a gut thing. It's like, 'Who do you want to watch? Who's dynamic?' And Shaelynn Estrada and Jurgita [Dronina], over the process of filming, I became really close to, and for me, they just both were so vulnerable and just were so open. So, I found both their stories so compelling."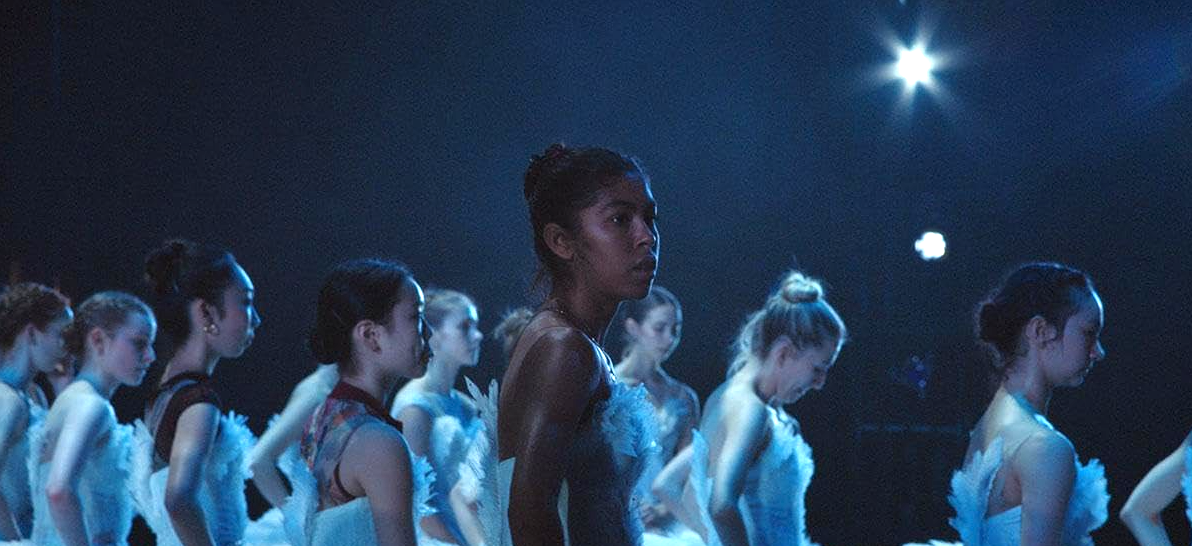 Who Is the Team Behind 'Swan Song'?
McMullan knows a thing or two about finding the most compelling subjects for their features. Just last year, they co-wrote and co-directed Ever Deadly with multitalented Inuk artist Tanya Tagaq which coincidentally made its premiere at TIFF last year on the exact same day as Swan Song. Moreover, McMullan and the National Ballet of Canada are familiar partners after their other release last year Crystal Pite: Angels' Atlas which did a similar deep dive into Pite as she choreographed the company's first post-pandemic show. Sean O'Neill joins them this time around as co-writer while Scream star Neve Campbell serves as an executive producer, bringing to the table her experience on Robert Altman's The Company as well as her early days as a student of the National Ballet School of Canada. Stay tuned here at Collider for more coverage from TIFF 2023.