The Big Picture
The final installment of The Equalizer trilogy embraces violence as a key element, but director Antoine Fuqua aims not to include it for violence's sake.
Fuqua relies on input from family and friends during the editing process to determine the right level of violence, as he realizes he may have wanted more due to his closeness to the franchise.
Finding a balance between what to show and what to hold back in terms of violence is a challenge for Fuqua, as different audiences have varying levels of receptiveness to brutality.
This weekend, Robert McCall's story heads into its final chapter as Antoine Fuqua's The Equalizer 3 hits theaters. Starring Denzel Washington as the titular protagonist, the final installment in the movie trilogy follows Robert as he embraces his old habits in pursuit of justice for his friends. Since the start of Fuqua's trilogy, violence has been a key element in each movie, in varying capacities. The Equalizer 3 is no exception and Fuqua doesn't hold back. However, when going into the editing room, Fuqua aims not to include violence for violence's sake.
During an interview with Collider's Steve Weintraub, Fuqua revealed how he knew when enough was enough, taking input from family and friends into consideration during the editing process. He said that editing is "a rhythm for me. It's a pacing that I've focused a lot on." Part of that included realizing when he had hit the right level of violence and how his perceptions changed from filming moving into editing. He continued, saying:
"Somehow while I'm filming it, it's not enough, and then I see it in the editing bay, I show friends and family, and they say, 'Oh, You didn't hold back.' And I'm like, 'Okay, I guess it's enough.' But that's always interesting for me. I wanted more, but that's because I was too close to it. I find in the friends and family and in the editing process that we have enough. It's more than enough."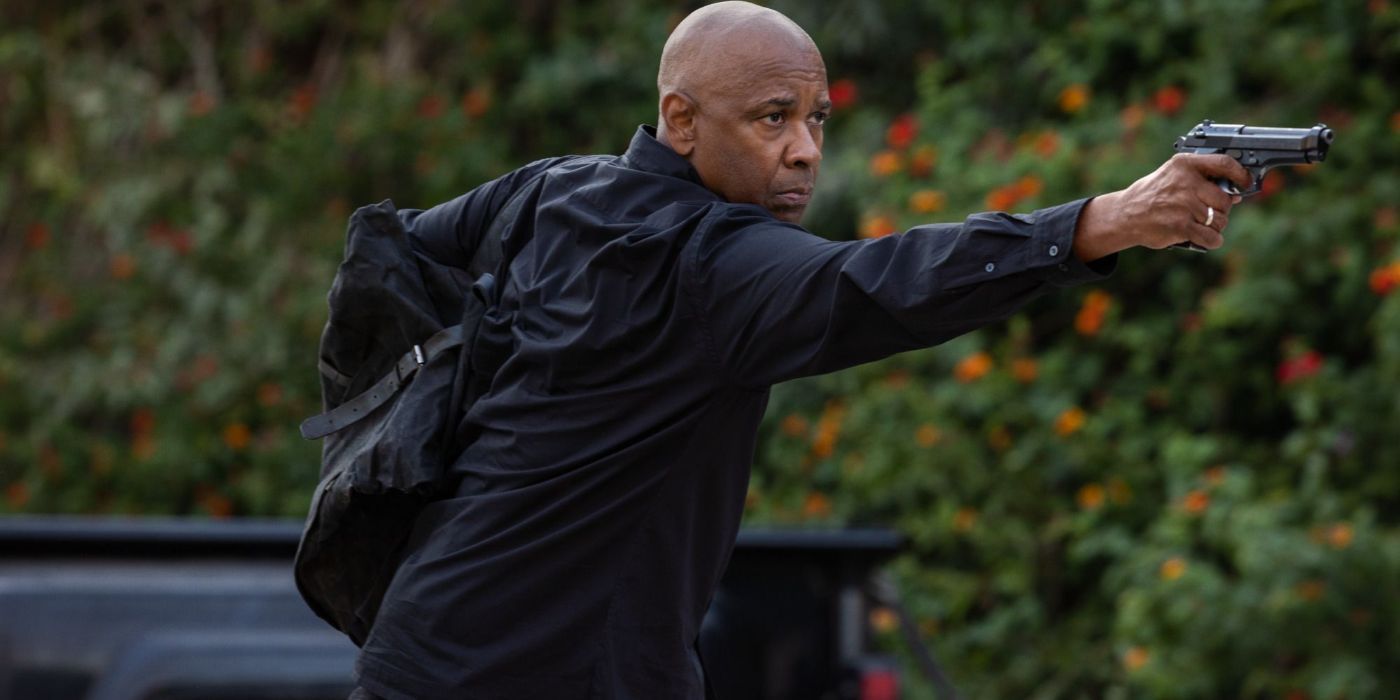 Additionally, Fuqua shared that one of the biggest challenges was finding balance in what to show versus what to hold back with. He stated that he took different audiences into consideration, noting that the younger audience is more receptive to the violence and "sometimes wants a little more." Meanwhile, older audiences tend to skew on the side of less brutality: "Then there's a little more mature audience of Denzel fans, as well – older women, older men over 35, or certain ages, even like my age where I got children now, where you go, 'Okay, I'm good. That's enough. I'm satisfied.' It just kind of happens. So, finding the balance is always the key."
'The Equalizer 3' Is a Brutal Conclusion
Earlier this week, the first reactions to The Equalizer 3 dropped, with mixed feelings across the board that had one main thread in common: Robert McCall's swan song is undoubtedly a bloody one. Variety's Murtada Elfadl noted that Washington's last run as Robert further cements him as a "benevolent but ruthless friend," with The Wrap's Fran Hoepfner calling it "gorier and funnier." However, the brutality wasn't exactly a hit for everyone, with others such as THR's Frank Scheck citing it as "numbingly violent."
The Equalizer 3 is now playing in theaters. Don't miss our full conversation with Fuqua below.