The Big Picture
Director Gareth Edwards achieved blockbuster-level quality in The Creator with a smaller budget through old-school filmmaking techniques.
The decision to use practical effects instead of CGI in the ambulance flipping scene saved time and money.
This behind-the-scenes look highlights the creative problem-solving that makes us fall in love with cinema.
One of the great surprises of The Creator is how director Gareth Edwards (Rogue One: A Star Wars Story) and his team managed to accomplish a blockbuster-level movie with a budget that's normally associated with smaller-scale movies. In an interview with Collider's Perri Nemiroff, director of photography Oren Soffer revealed that one way to achieve that was through old-school filmmaking, the kind that wouldn't let the production team rely on CGI to do or finish a scene.
In order to illustrate that, Soffer singled out one short scene from The Creator that can be seen in the trailer. It's an action scene in which an ambulance flips over. Soffer explained that, in today's standards of filmmaking, the production team would immediately start thinking about putting an ambulance in a studio, using rigs to flip it over, what kind of visual effects they'd use… But that wasn't Edwards' approach at all:
"Gareth immediately just goes, 'No, no, no, no, no. We're not doing that. We have a real ambulance that we're filming our exterior shots of the driving footage of the ambulance on and our interiors of the characters that are in it. All we need for the shot is, it's less than a second, and we just need to give the impression of the ambulance flipping over.' So we did it in the old-school 'Star Trek' way. Ambulance is parked outside so we don't need to light it. It's getting natural daylight. The camera's looking through the back and we tented the back so that it didn't look like there was light coming in, and then we did a 3, 2, 1 countdown and Gareth rolls the camera 90 degrees sideways and the actors throw themselves into the air and the props team are throwing some medical supplies in after them, and papers flying around and that's the shot in the movie."
Why Old-School Filmmaking Still Matters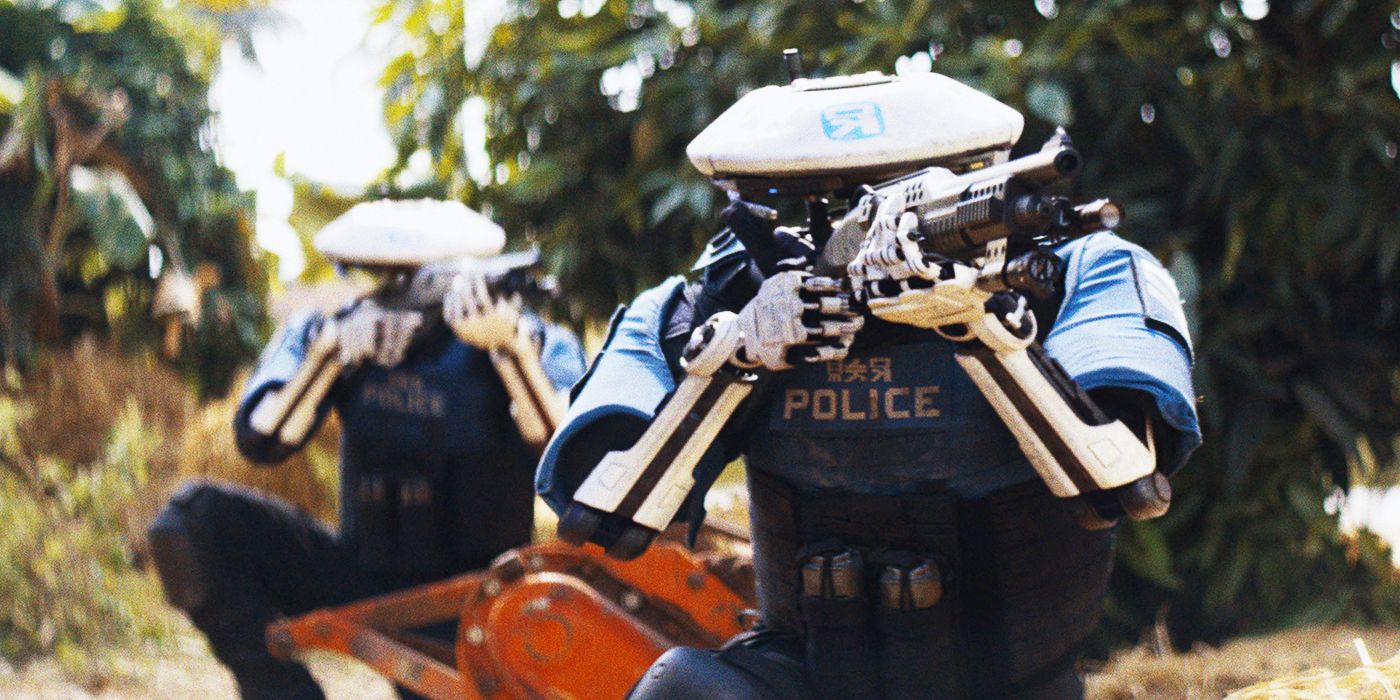 The technique is simple, effective, and you can never tell that it was done that way if you don't know the behind-the-scenes story. Soffer explained Hollywood's tendency to overcomplicate some things, and a scene like the ambulance flipping over could take dozens of meetings involving, at the very least, the production design and stunt department teams. Soffer walks us through the thought process, saying that the team would "have to build a custom ambulance interior set, put it on a gimble, put it on a stage, have it be able to roll in that way and put the stunt actors in there, rig them up, da, da, da, da da,' all just to get this one little shot."
By "cheating" on the action scene, Edwards and his team were able to save a lot of time to get a simple, seconds-long scene done, which could end up costing a lot more than it should. In addition, this is the kind of production "secret" that makes us fall in love with cinema and the minds that come up with creative solutions to get incredible shots.
The Creator is in theaters now.