The Big Picture
With The Creator, Gareth Edwards aims to make an epic film with a minimal crew and budget, replicating the experience of his indie film Monsters.
Edwards partners with cinematographer Greig Fraser to strip down production and encourage creative solutions, opting for real-life locations and relying on visual effects for sci-fi settings.
The film is primarily shot with a Sony FX3 camera, showing that a cinematic look is achievable without a massive budget, according to Edwards.
Gareth Edwards is a movie studio's dream. He's had experience on big budget blockbusters in the past, and he was sure there was a better, more frugal way to make an epic film. It all starts with Monsters, his 2010 indie film about a couple trying to escape an alien invasion. Edwards operated with a minimal crew, and operated the camera alone, then created the 250 visual effects by himself at home.
That was a feeling he wanted to replicate when filming The Creator which, while it has an epic story, with wide shots and staggering visual effects, shouldn't require hundreds of crew members to make. And that meant scaling back for the good of the project.
"It made total sense to have 300 people surrounding you when you've got tanks and dozens of soldiers running across the Golden Gate Bridge as monsters are attacking," said Edwards to Variety. "It didn't make as much sense to have 300 people around you when you're filming in a room with two actors talking to each other. That's the bit I wanted to try to do differently."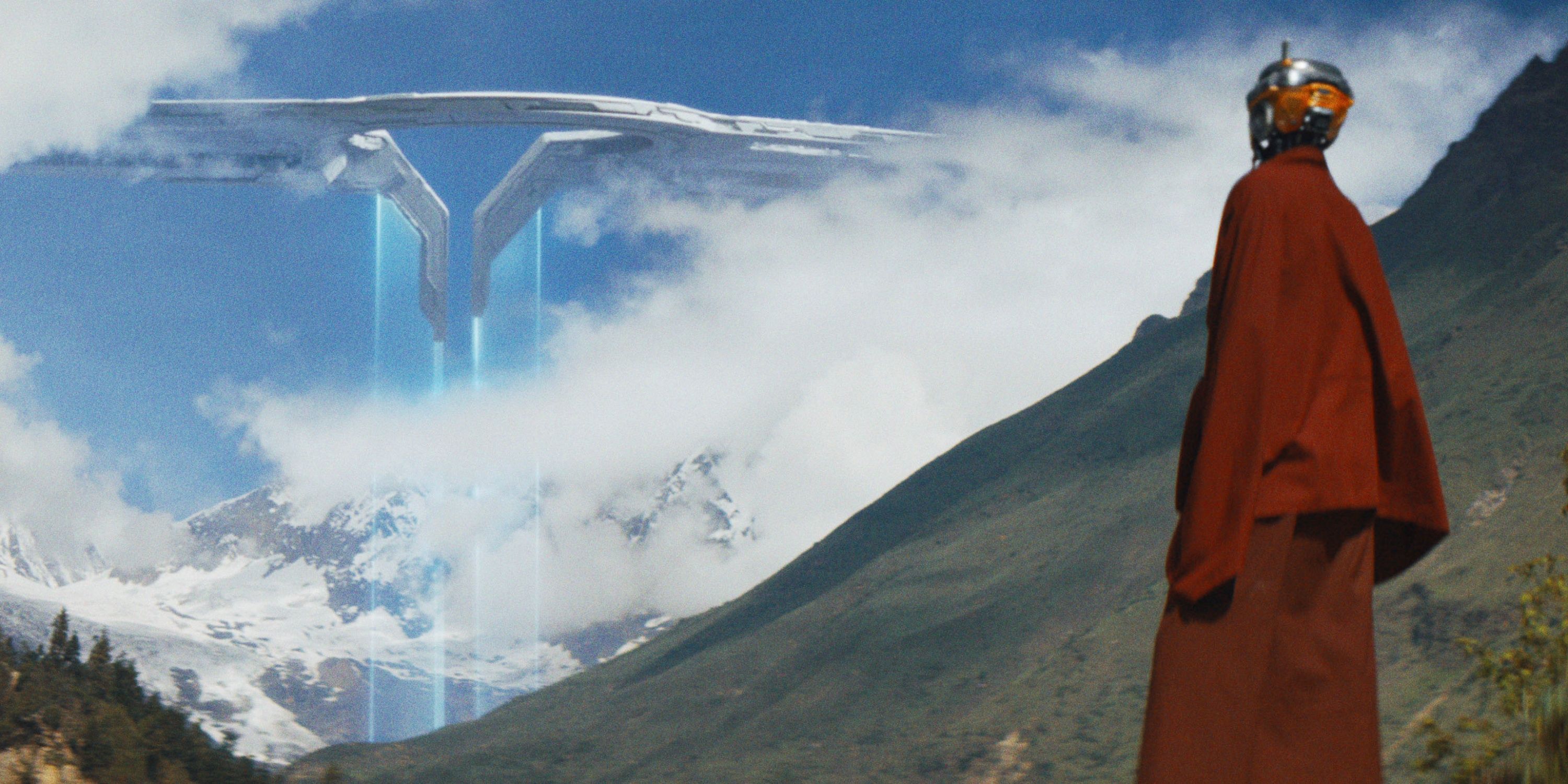 So Edwards partnered up with cinematographer Greig Fraser, with whom he'd collaborated on Rogue One: A Star Wars Story, to come up with a way to strip everything in the production down to the bare bones and allow the crew to come up with more creative solutions rather than following an expensive, mechanical process. Fraser departed the project in pre-production due to a scheduling issue, being replaced by Oren Seffer, but his chats with Edwards were impactful.
"Throughout 'Rogue One,' we were always talking about his dream project. Basically, his perfect world would be him, a couple of actors, and that's it."
In order to achieve his goal, a number of economic restrictions were brought into effect by Edwards. He opted to forgo constructing elaborate sets and instead chose to film on real-life locations. To create expansive science-fiction settings, he relied on visual effects to transform these actual settings. The actors tasked with portraying robots or AI "simulants" faced minimal challenges when embodying their digital characters. They had no motion capture suits, dots on their face, the effects were simply added later.
IMAX Cameras from Best Buy
The most staggering aspect of the film, however, is the camera. While there was speculation beforehand, recent behind-the-scenes footage of the film showed that it was shot primarily using a Sony FX3 camera. In addition, Edwards himself confirmed at SDCC earlier this year that he had shot the movie using the camera which is a full-frame, mirrorless camera that can be purchased at Best Buy, but will provide cinematic quality at IMAX resolution.
"The most exciting thing is that you really don't need loads of money to make a film that looks like you had a lot of money," Edwards concludes. "No matter what happens, I can do something like Monsters again. That was one of the happiest experiences I've ever had. So even the worst-case scenario is pretty good."
The Creator will be released on September 29.