The Big Picture
Ben Hardy and Jason Patel share scintillating chemistry in the queer romance film Unicorns.
Both Hardy and Patel forged a strong bond on set, with Hardy praising Patel for being a generous actor and helpful in bringing their characters to life.
The co-stars hyped each other up before scenes, energizing each other and bringing a high level of energy that translated onscreen.
At the heart of James Krishna Floyd and Sally El Hosaini's 2023 queer romantic drama Unicorns is the scintillating chemistry between co-stars Ben Hardy and newcomer Jason Patel. The pair play two could-be lovers who first have to overcome the boundaries between their two worlds. Hardy plays a single father and a mechanic whose unexpected night with Patel's South Asian nightclub drag queen Aysha/Ashiq sparks a surprisingly deep connection that could lead to something more. It's a premise that requires a strong connection between its leads to pull off which both stars attested to.
While at the Toronto International Film Festival where Unicorns is making its premiere, Hardy and Patel sat down with Collider's Perri Nemiroff at the TIFF media studio at the Cinema Center at MARBL to talk about how they forged such a bond on set. Although the former is the more experienced of the two actors, boasting roles in 6 Underground, X-Men: Apocalypse, and Bohemian Rhapsody, both were eager to do what was necessary to bring out the best in their scene partners. While Patel's only other experience acting on-screen is the short film Do for Love, Hardy found him to be incredibly accommodating and helpful in bringing his own character to life:
"Jason is just a very generous person in general, and that really comes across in his work as well. He was always trying to facilitate and help me in scenes just as I was trying to help him. So really, I suppose, it was that. He's just a very generous actor, which I'm not saying is completely rare, but sometimes you don't find that, and yeah, it really helped us make the best of this."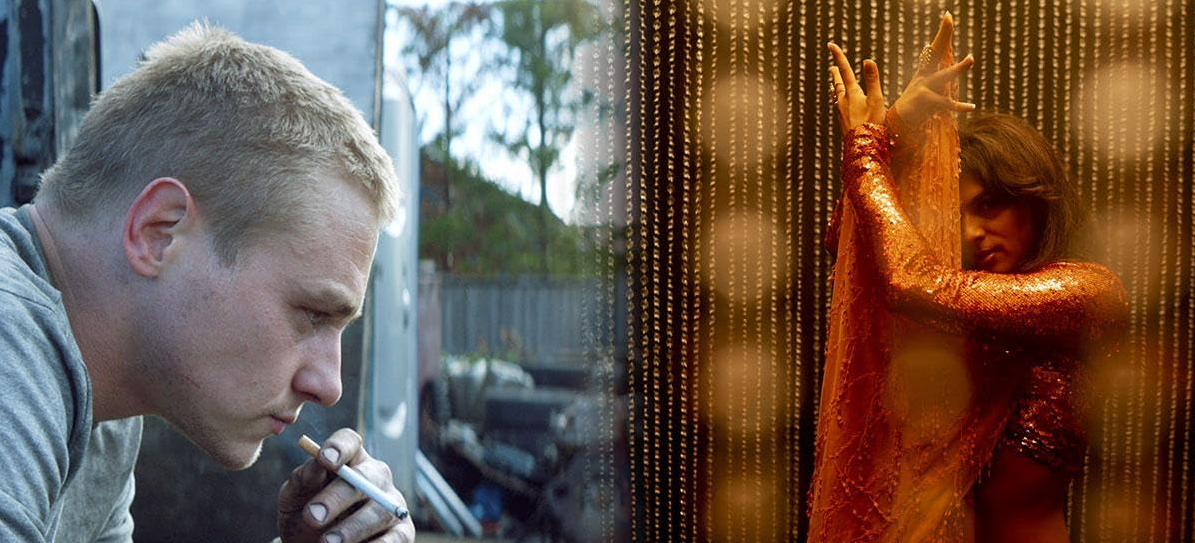 Hardy and Patel Hyped Each Other Up on 'Unicorns'
Forging such a connection is a two-way street and Patel was equally able to attest to Hardy dedicating himself to building a rapport with him throughout their time together. "Bouncing off what you said, we just were there to support each other, and we do that throughout after this process as well," Patel added. If their connection in Unicorns seems genuine, it's because they formed a real bond that exists beyond the set. Both shared the same flame for the project, Patel said, which ignited into some truly special chemistry when the two were brought together. "We're such good friends, and we just cared about what we were doing. I could tell that this person is just passionate about what they do just as much as I am, which is great because you don't always get to work with people like that like you said. In this process, I was like, 'Yeah, I've just found someone who's like my match in that sense.'"
In between the film's steamy scenes exploring the "gaysian" community and how the pair can overcome their sexual preferences, the co-stars would energize one another before shoots to ensure they were both locked in when the cameras were on. "And we had little pep talks, as well, didn't we?" Hardy added. "Before scenes sometimes we kind of hyped each other up. We're like, 'We can do this! Let's do this! Let's go!'" Those little moments helped bring the energy up which, in turn, translated to the screen where the sparks could fly.
In addition to co-directing Unicorns with Hosaini, Floyd penned the screenplay for the queer love story. Stay tuned here at Collider for more on the film coverage from TIFF 2023, and watch the full interview below: