The Big Picture
Unicorns sheds light on the complex relationships and rich culture of the South Asian "gaysian" community, particularly within the context of family dynamics.
The film explores the rarely seen interactions between queer South Asians and their families, showcasing the love, hate, darkness, and light that exist in their relationships.
Directors James Krishna Floyd and Sally El Hosaini aim to challenge the notion that chosen families are the only significant relationships in the lives of gay South Asians, emphasizing the clash of beliefs within their born families.
South Asian families are rarely given the big screen attention they deserve. In general, South Asians are consistently painted with a broad brush that eliminates the nuances in their relationships and their rich culture. Even less representation is given to the "gaysian" community, especially regarding the complex relationships they have within a family dynamic. With their Toronto International Film Festival entry Unicorns, however, directors James Krishna Floyd and Sally El Hosaini are eager to shed some light on all facets of South Asian familial bonds in relation to a member's sexuality.
The pair swung by Collider's TIFF media studio at the Cinema Center at MARBL to speak with Perri Nemiroff about their charming and scintillating love story of two potential partners who wrestle with the gap between their respective cultures as they try to realize the connection they share. Of those partners, Ashiq, played by newcomer Jason Patel, lives a double life as the drag queen Aysha at an underground nightclub. He introduces Ben Hardy's Luke, and by proxy, the audience, to the thriving gaysian community in London and to his domestic life where he has a complicated relationship with his mother.
When asked about the aspect of the gaysian community they were most excited to highlight, Floyd had a personal reason for choosing family beyond the lack of representation:
"That's a really good question. I'm tempted to say all of it, but I think, for me personally, the family aspect. I think very, very rarely do we see queer South Asians interact with their family in such a complex way. You see the love, you see the hate, you see the darkness, you see the light, you see all of that, sometimes in one scene. I think, in particular, the relationship between the mother and Ashiq is something that is very, very close to me because my mom is Indian, and we have a very interesting kind of complex relationship. We just don't see that much in film, so for me, I'm very proud of the fact that Asians get to have the complexity of their family relationships put into this film."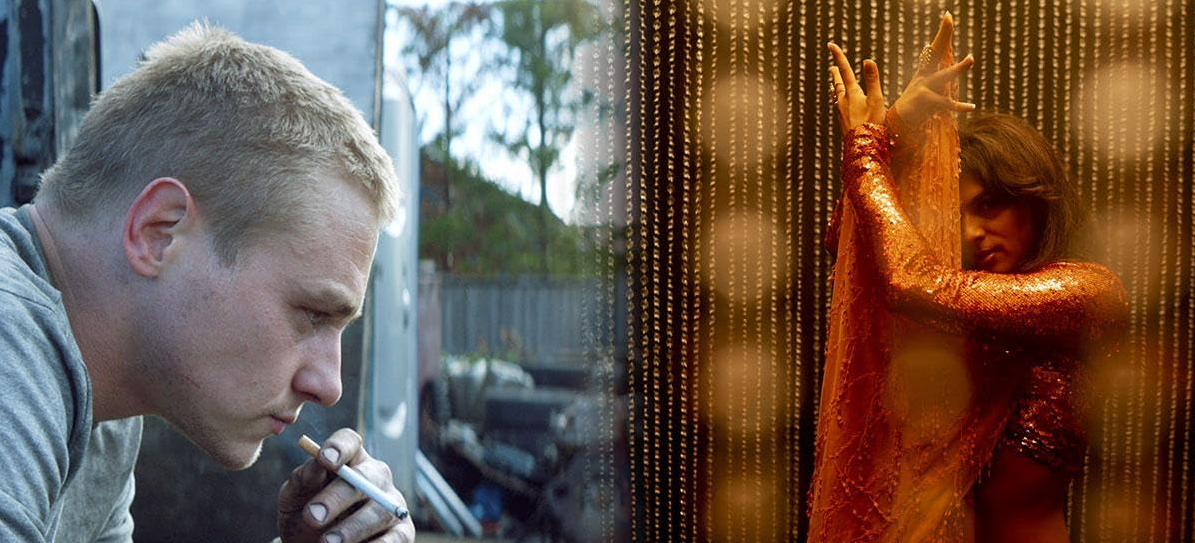 Hosaini doubled down, emphasizing how Unicorns focuses on born families for gay South Asians "Rather than their chosen family, which is often kind of how it's presented, as that's all that exists in their lives is the chosen family as opposed to the born family." The hope is to show how beliefs clash within that born family unit. While the tender queer love story between the uncertain Luke and his could-be drag queen lover Ashiq is the focus, it's clear the directors want their film to be a deeply personal learning experience for everyone about the realities of family life for someone like Ashiq no matter how messy it may be.
Unicorns marks a return to TIFF for Hosaini after bringing her harrowing true story adaptation The Swimmers, which followed two refugee siblings who made the dangerous journey from their home in Damascus to find asylum oversees and eventually compete in the Rio Olympic Games, to the festival last year. Floyd, who not only starred in The Swimmers but also in Hosaini's 2012 feature debut My Brother the Devil, enters new territory as he earns both his first writing and directing credit alongside his frequent partner.
Stay tuned here at Collider for more of our TIFF 2023 coverage. Check out the full interview below: