The Big Picture
The reboot of The Toxic Avenger updates the story by focusing on a new dynamic between the main character and his stepson.
Macon Blair aimed to appeal to both old and new fans of the original film by preserving its humor and juvenile sense of humor.
The original story followed a nerdy outcast, but the reboot centers on a single father struggling to raise his stepson, adding an emotional element to the film.
A new generation of theatergoers is about to be introduced to The Toxic Avenger with the reboot from writer/director Macon Blair. Not all is the same as its 1984 predecessor, however. While the general concept of a gooey and gory crime fighter born from a down-on-their-luck janitor who fell in a vat of toxic waste is maintained, the Peter Dinklage-led film updates the story to focus on a new dynamic between the Game of Thrones star's Winston Gooze and his stepson Wade played by Jacob Tremblay. Speaking to Collider's Perri Nemiroff, Blair explained the choice to change up the story as well as how the film manages to appeal to both old and new fans despite its differences from the original.
Easily the greatest challenge of The Toxic Avenger was finding a way to bridge the gap between Troma fans and general audiences. Lloyd Kaufman's original is polarizing — while those who love it hail it as a triumph in creating a genuinely silly, parodic, and fun superhero film for adult audiences, it also has just as many critics who see it as little more than B-movie trash. The last thing Blair wanted was to lose the magic of the original when translating the film to the modern day even if the number of Troma fans is minuscule compared to the entire typical movie-going audience. He instead focused on the humor of the original, appealing to everyone with juvenile jokes and gross but fun effects:
"That was absolutely the kind of tightrope, like how do we honor the fan base? Because we knew we had to make something that would appeal to them and they would feel like, 'Yes, you didn't take this thing that's beloved to us and take it in some new direction that it doesn't warrant,' but as you said, it's a very devoted, vocal fan base, but of the overall movie-going population, it's quite a small sliver. So we had to make sure they were taken care of first, and also make sure that people that had never heard of The Toxic Avenger were also gonna be taken care of. So for me, it was certainly the silly-on-purpose, kind of juvenile-on-purpose sense of humor, anything for a laugh, anything to sort of like tickle people's sensibility that revolves around physical gags and gross makeup and stuff like that. We definitely wanted to preserve all of that."
'The Toxic Avenger' Completely Overhauls the Original Story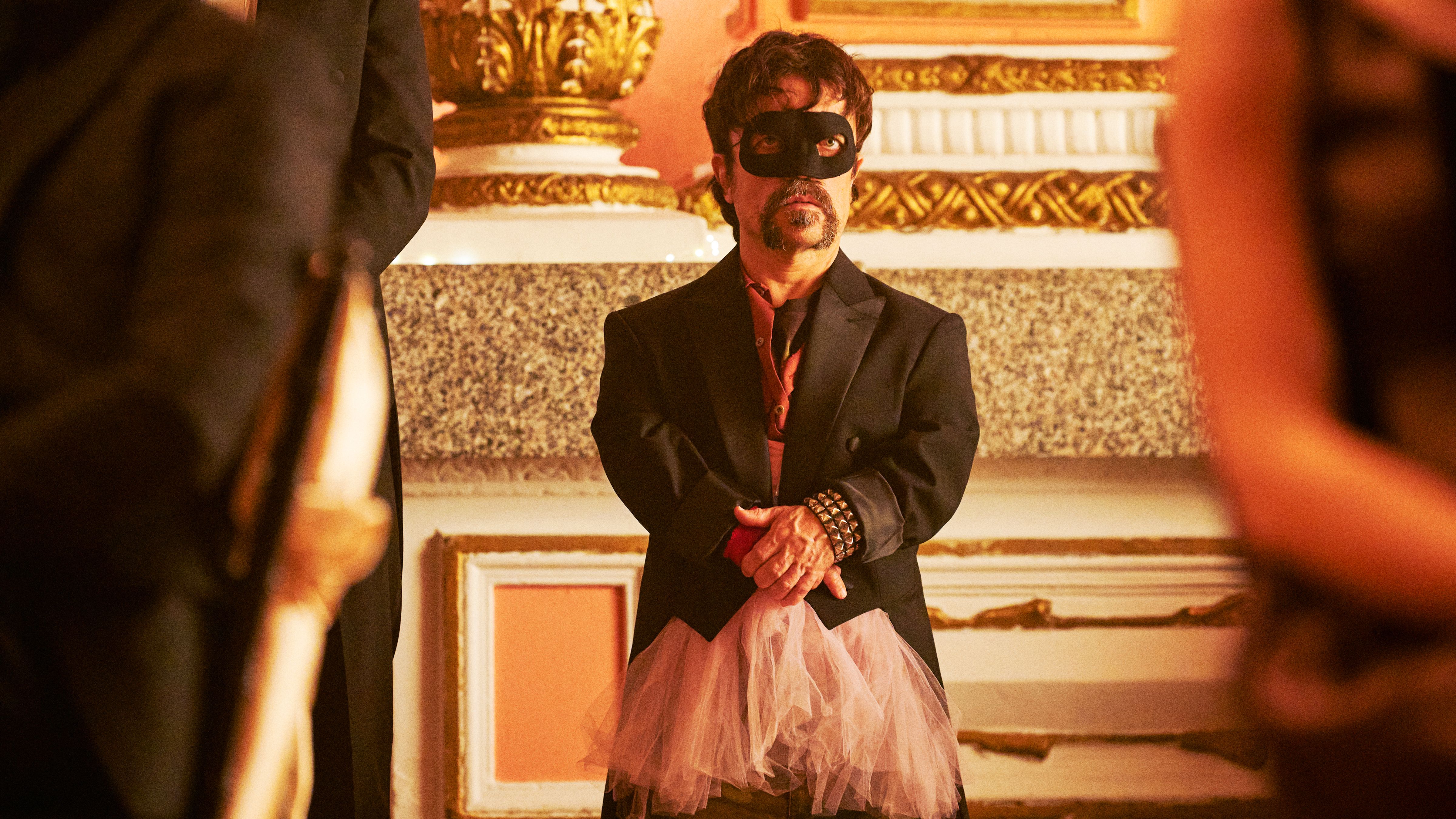 As for the story, Blair made the change more for variety than anything. The original followed Melvin (Mark Trogl), a nerdy mop-boy in Tromaville who's tormented by bullies until he one day falls in a vat of toxic sludge and becomes the Toxic Avenger (Mitch Cohen). He spends his days fighting crime and exposing the corruption within the town until the people finally accept him as their hero. Melvin's story also continues for three more films following his continued efforts to defend Tromaville against increasingly evil adversaries, including Satan himself.
Blair's take instead centers on Winston, a single dad trying his best to take care of his stepson despite dealing with a deadly condition that he can't afford to treat. He eventually uses his new powers for good to fight the silly corporate ghouls like Kevin Bacon's Bob Garbinger that plague his town, not entirely unlike Melvin. The key difference is at the heart of The Toxic Avenger where Blair puts a lot of focus on the emotional father-son relationship between Winston and Wade even as comedy takes a big role. Dinklage was specifically brought on board to garner both that mix of sympathy and comedy. Blair explained the new direction, saying:
"In the original, the main character, he was a teenage guy, and he was kind of an outcast at high school. It was really about him trying to get accepted by the cool kids and the pretty girls, and he was like an outcast nerd. We kind of felt like they had already done that. It really would be too much of stepping exactly in the same footsteps to have that be the dynamic again. So for this time, the character is older, he's trying to raise a stepson, he's trying to raise a kid on his own, and he's just having a hard time with that. He's not really cut out to be a dad, and he's not really connected to this kid, and so that's the kind of emotional story that we bury within all the mutant mayhem stuff that's going on. So that was sort of the new thing, the new direction we tried to take it in."
Along with Dinklage, Tremblay, and Bacon, The Toxic Avenger also stars Taylour Paige, Elijah Wood, Julia Davis, Sarah Niles, and Julian Kostov. The film made its debut at Fantastic Fest, though there's currently no release date for the reboot. Stay tuned here at Collider for Nemiroff's full interview with Blair and more information about a theatrical or streaming run.