Williams' voice makes an emotional appearance in Disney's newest short 'Once Upon a Studio'.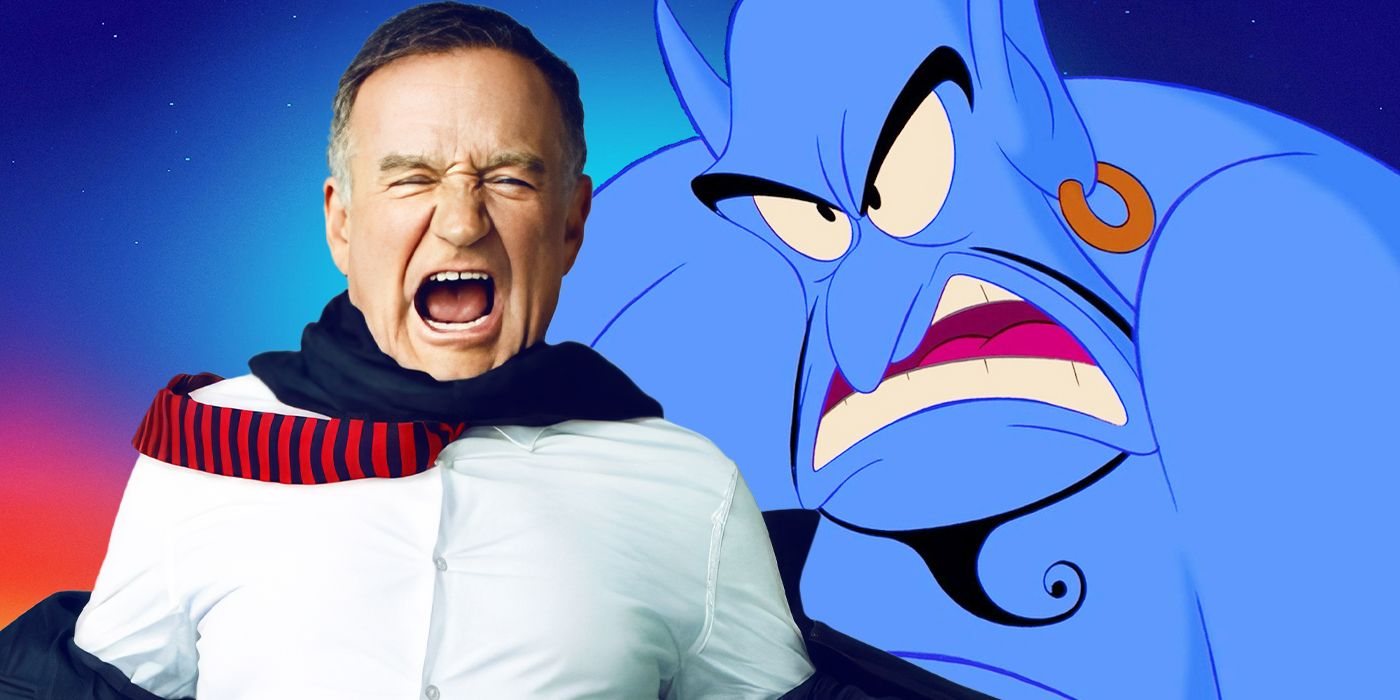 The late, great Robin Williams' Genie from Disney's Aladdin returns for the Walt Disney Animation Studios' new short film, Once Upon a Studio. The magical studio created Once Upon a Studio to celebrate its 100th anniversary with shorts that pull from Disney's long history and iconic content. Per The Direct, the short sees 543 animated Disney characters brought to life in a whole new world, and these characters would crossover and interact with each other — which, according to producers Brad Simonsen and Yvett Merino, presented its own challenges. Merino expressed that getting hand-drawn characters, like Flounder from The Little Mermaid, and CGI characters like Moana to interact was a hurdle they had to cross to "make them blend seamlessly" as though the two characters were walking and chatting with each other down the studios' hallway.
How Disney Brought Back Robin Williams' Genie for 'Once Upon a Studio'
Robin Williams voiced Genie in 1992's animated film Aladdin. However, when it came time for the sequel film, 1994's Aladdin: The Return of Jafar, the actor had a falling out with the animated studio over a merchandising disagreement. After his passing in 2014, it seemed all by sealed that the Genie would not take part in Once Upon a Studio. However, producers Simonsen and Merino had different plans.
They believed it was important to include Williams' iconic portrayal of such a beloved animated character. Therefore, they reached out to the late actor's estate, to receive their blessing to have Williams part of Once Upon a Studio. "We started sharing with [the estate] what we were up to. And then what we did is we actually looked at outtakes. Dan Abraham, our director, looked at outtakes from the recorded sessions and then chose those lines. And then we went back to the family and the estate and shared, 'Hey, this is the specificity. [Disney animator] Eric Goldberg is going to be part of this.' So it was really a collaboration with them. And us making sure that we were on the journey together." Initially, the first cut was too long at a full 12 minutes, so the producers had to find a delicate "balance" to make the short work, as they wanted to do their best to honor Williams and the character he shaped.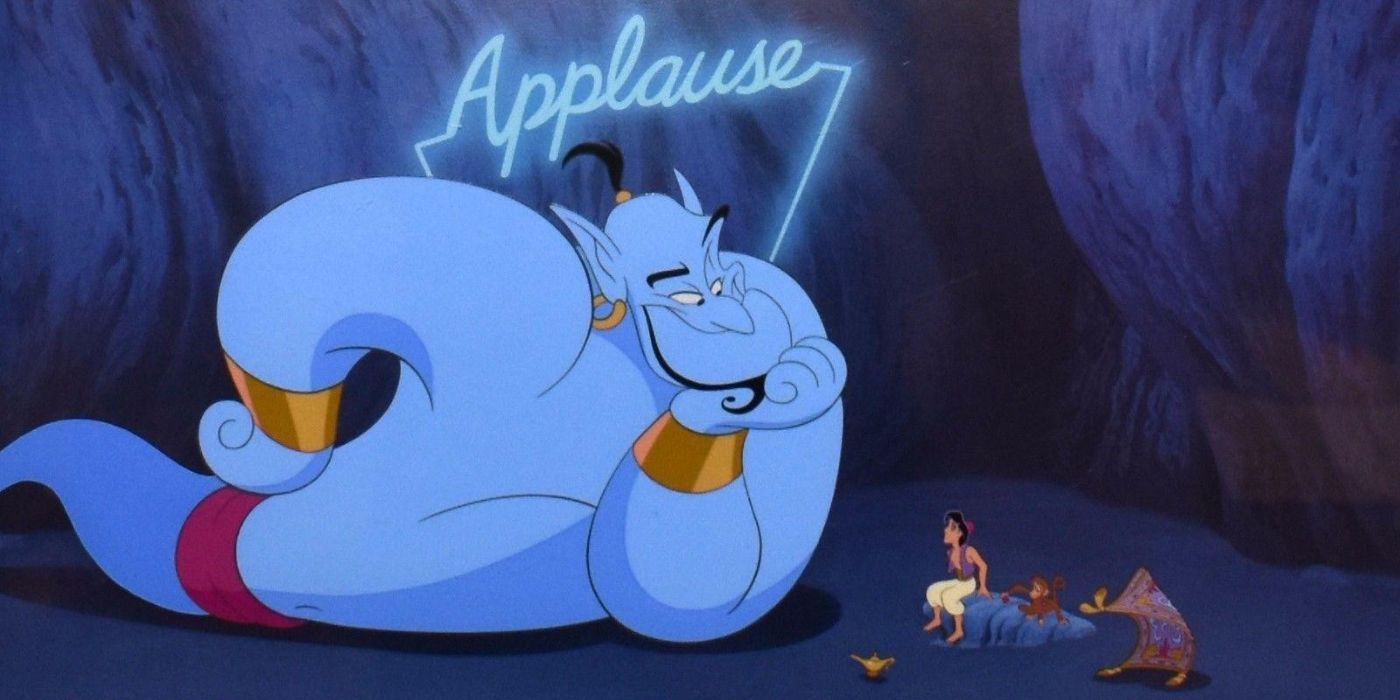 Check out the trailer for Once Upon A Studio below.