The Big Picture
Clarke Wolfe's directorial debut, the short film A Shining Example, allowed her to experiment with her actors and see what they would do with alternate takes on a scene.
Wolfe cited director Anthony DiBlasi as someone she admires for throwing curveballs to his actors and allowing them to try something different on set.
By experimenting with the actor playing the husband in A Shining Example, Wolfe was able to add depth to his character and engender sympathy for him in one scene. She encourages other directors to implement similar techniques with their actors.
After years of acting in genre films like Deathcember and hosting episodes of series like AMC's Show Me More, Clarke Wolfe took her first crack at directing with the short film A Shining Example. The project proved to be a great chance for Wolfe to add her voice to the horror space and employ some of the lessons she learned as an actor along the way. One thing she really wanted to emphasize as a director was experimenting with her actors and seeing what they'd do with alternate takes on a scene. After the short's Fantastic Fest premiere, Wolfe spoke to Collider's Perri Nemiroff about why she loves throwing curveballs to her actors and how that process improved her directorial debut.
When asked about the past actor's directors that she worked with, Wolfe specifically cited Anthony DiBlasi for her love of testing her stars. DiBlasi helmed the 2023 horror film Malum which Wolfe appeared in alongside Split star Jessica Sula. A reimagining of the 2014 cult classic of the same name, a rookie police officer uses her last shift at a decommissioned police station to uncover the connection between her father's death and a notorious cult but soon finds herself at the mercy of supernatural forces as the night progresses. Wolfe says she found it especially gratifying to do something experimental for DiBlasi even after the director already had the shots he needed:
"Oh, wow. Well, Anthony DiBlasi, who directed Malum, there's something that's going to come out on the Blu-ray that you will be able to see. I'll speak as a director; Anthony, when he directs, he gets what he needs, and then he throws you a curveball. If he's got time, he's like, 'Now, let's just try something.' And so, as a director, Anthony did that on the set of Malum, in a safe way, of course, it was performance-based, not stunt-based or special effects-based, and they rolled on it. It's going to be on the Blu-ray, and I've seen it, and I was like, 'Wow, that's actually me acting,' and it was really special. So, I love a curveball."
'A Shining Example' Employs Lessons Learned From DiBlasi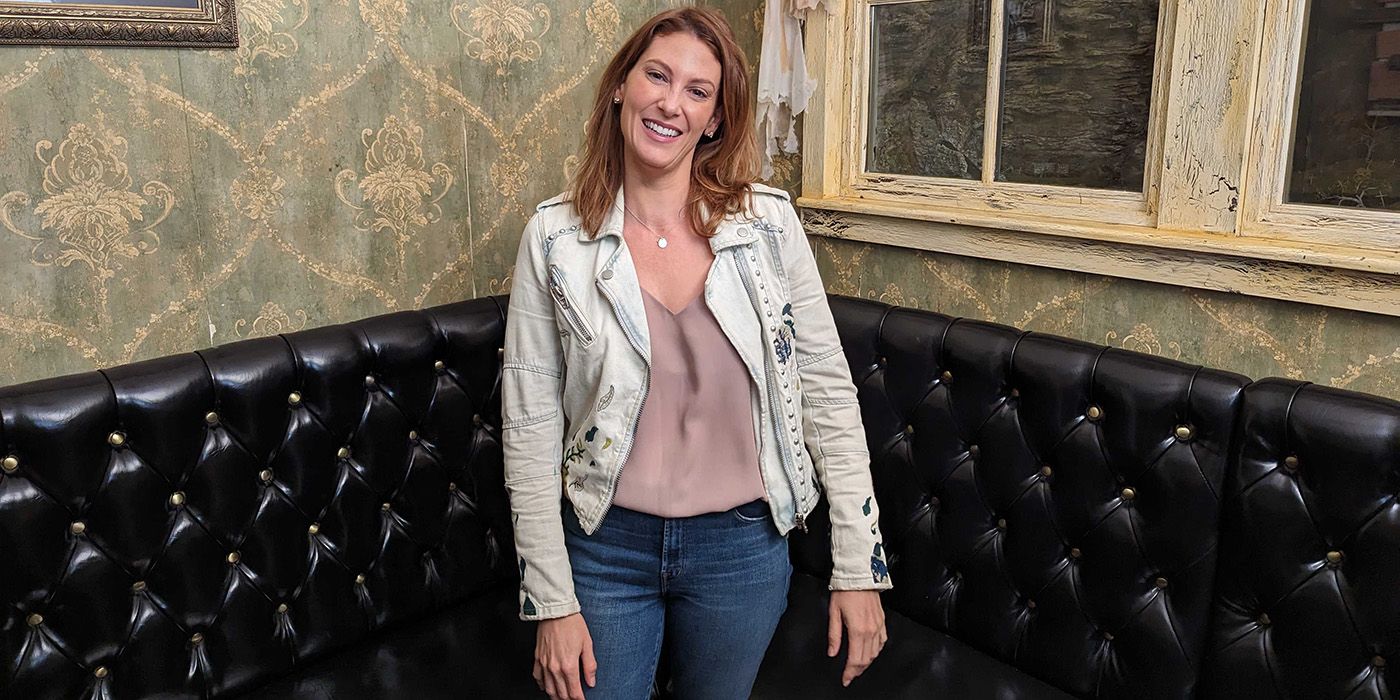 A Shining Example directly benefited from this practice according to Wolfe. The short film takes its cues from Stanley Kubrick's The Shining and follows Aiden, a mother whose prominent television career is on hold as she takes care of her daughter. She gets the chance of a lifetime to return to the television franchise that jumpstarted her career, only to find her toxic family dynamic and the quickly approaching deadline pushing her over the edge. One aspect of that plot that changed is the husband played by Tales From the Hood 2's Andy Cohen who is described as "feckless" and unhelpful when it comes to raising a daughter with Wolfe's Aiden.
Thanks to experimenting with Cohen, she was able to engender a bit of sympathy for his character in one scene rather than simply leaving him as an uncaring husband. It's because of that experience, and her time with DiBlasi, that she called on more directors to implement those same techniques to get the most out of their actors.:
"I adore Anthony DiBlasi and will do anything with him forever. So, as a director, when I've got it, because I am an actor, I like letting actors not play around, I like giving them an alt and then seeing what they do with it. So, in this film, Andy Cohen, who plays Jeff – Andy's an incredible actor, he's a director himself – but there's a scene towards the end where Jeff is really, he's not listening, and then you see him listen for the first time. And so he was doing it just how I needed it, you know, giving me checked out, giving me aloof, giving me whatever, and the direction I gave him was, 'Okay, now I want him to hear her and really understand what she's saying,' and that's the take that's in the movie. And everyone on set kind of was like, 'Oh, wow. Well, now we feel bad for him.' And so, you'll see it eventually, but it was a beautiful moment. I wish more directors did that, and it is something I was able to do on my set as well."
A Shining Example was co-written by Wolfe and Dylan Guerra who also stars in the film with Marnie McKendry. Check out the full interview with Wolfe below: