The Big Picture
Angus Cloud's posthumous appearance in Your Lucky Day marks one of his final remarkable performances, showcasing his charismatic and unpredictable acting style.
Cloud's dedication to the creative process was evident in his efforts to connect with the material and add poignant lines, ultimately enhancing the character he portrayed.
Your Lucky Day takes audiences on a thrilling ride, exploring themes of greed, desperation, and violence as characters face a deadly hostage situation with millions of dollars at stake.
The entire entertainment industry and the world were saddened to learn about the unexpected passing of Angus Cloud earlier this year. The late actor is set to make a posthumous appearance in an upcoming movie with a thrilling premise. Your Lucky Day puts its characters in a very tense position where they will have to survive a violent hostage situation. It will mark one of the final recorded performances of his remarkable career. During a recent interview with Collider's Perri Nemiroff, at Fantastic Fest, actress Jessica Garza who also stars in the movie spoke about the experience of working with Cloud during the production of the film:
"Someone who challenged me was actually Angus. He's so charismatic and so magnetic, but he was unpredictable sometimes or would do something that I didn't expect or that I couldn't have guessed or wasn't ready for. Having to listen and be there and be present with him, moment to moment, and kind of let him take me for a ride was so much fun and different than maybe my approach was, which could be a little bit more rigid. It's all different, but it all worked out, and it's all great."
Dan Brown, the filmmaker behind the upcoming thriller, spoke about how, when the creative process of the movie wasn't working in a specific scene, Cloud would always try to connect with the material until his delivery felt organic. By adding lines that could improve the sequence and giving Brown feedback regarding the material, Angus Cloud wanted to find the best parts about the character he portrays in Your Lucky Day. The director mentioned:
Really, he took what was written, just shifted it around a little bit, and then he added a bunch of stuff at the end that made it poignant in a way that I hadn't kind of expected. And so that was really just kind of like a lovely moment where he took this scene in a place and portrayed a sadness and a deepness that the character didn't have in that moment, and I felt like it was much stronger for that.
Jason O'Mara will also be seen in the Dan Brown story that begins on a fateful Christmas Eve, where one character will win the lottery. However, armed people won't let the prize go that easily, and what was supposed to be a moment of triumph will become a deadly hostage situation. From that point, the main players in Your Lucky Day will have to decide just how much they're willing to sacrifice to get closer to the ticket or to escape with their lives unharmed. Time will run out for anyone who doesn't have a strategy in place, with millions of dollars on the line.
Dan Brown Brings a New Version of His Story to Life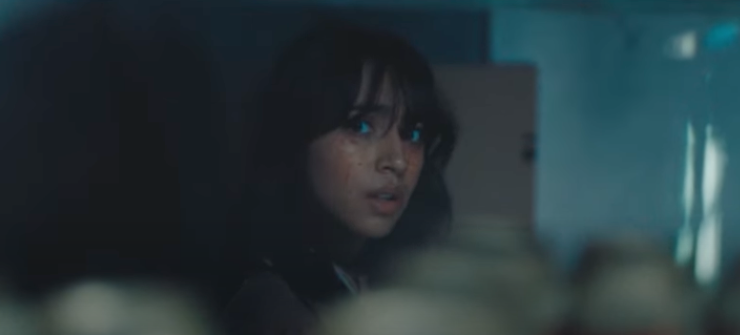 The upcoming movie will be based on a short of the same name, also directed by Brown. Released in 2010, the original version of Your Lucky Day followed the same premise, but the lead role was actually played by Boy Meets World star Rider Strong. More than a decade later, Brown will expand on the tense thriller concept with this feature-length version; the project will directly deal with concepts such as greed, desperation, and violence.
Your Lucky Day comes to theaters on November 10, and in the meantime, you can stay tuned at Collider for the rest of Nemiroff's conversation with Garza and Brown.