The Big Picture
Director Alexander Payne aims to capture a nostalgic 1970s feel in his film The Holdovers, and believes his previous works also reflect a throwback mentality.
Payne mentions films like Paper Moon and Bait as examples of movies that mixed retro techniques and storytelling to create the illusion of another era.
The Holdovers is not only a throwback to an earlier era but also reunites Payne with actor Paul Giamatti, who starred in one of the director's biggest hits, Sideways, nearly 20 years ago.
Academy Award-winning director Alexander Payne came to the Toronto International Film Festival this year with a feature that feels distinctly from a different era. The Holdovers, a dramedy about a grumpy prep school teacher stuck watching over all the students who can't make the trip home for Christmas break, is set in the 1970s and evokes the feeling of a film from that era, from the more technical aspects to the melancholic yet comedic story of three very different people finding common ground. In an interview with Collider's Steve Weintraub at our TIFF media studio at the Cinema Center at MARBL, Payne said his goal was to capture that nostalgic '70s feel and named a few throwback films that served as examples for his own work.
"If you really, really think that, and you're not just giving me a compliment — and I do believe you — that's really the greatest compliment you can give me because that's what I was going for," Payne said when the feel of his film was brought up. He believes that the '70s nostalgia isn't isolated to The Holdovers though. From Sideways to Nebraska, Payne sees that throwback mentality throughout his resume. "To a certain degree, I've been trying to make '70s movies my whole career. But on this one, I tried to take it one step further and, to some degree, create the illusion that it was actually made in the '70s."
Payne wouldn't compare The Holdovers to any other throwback films, but he does cite Peter Bogdanovich's 1973 hit Paper Moon and Mark Jenkin's 2019 BAFTA winner Bait as examples of titles that similarly mixed retro techniques, technology, and storytelling to give the impression of another era:
"I've gotta tell you, one movie which maybe was a forerunner to that was the English movie Bait that came out about four years ago, but it was really made by some maniac English guy. It looks authentically as though it had been made in about 1964, but he really went to town with it. And then, also, I'd have to cite Paper Moon. Not to compare my film to that great masterpiece, but there he was in the '70s, making a film that kind of looks like it had been made in the '30s. So, to some degree, I was doing the same thing, making a film now, in the 2020s, that basically is trying to look like it had been made in the '70s."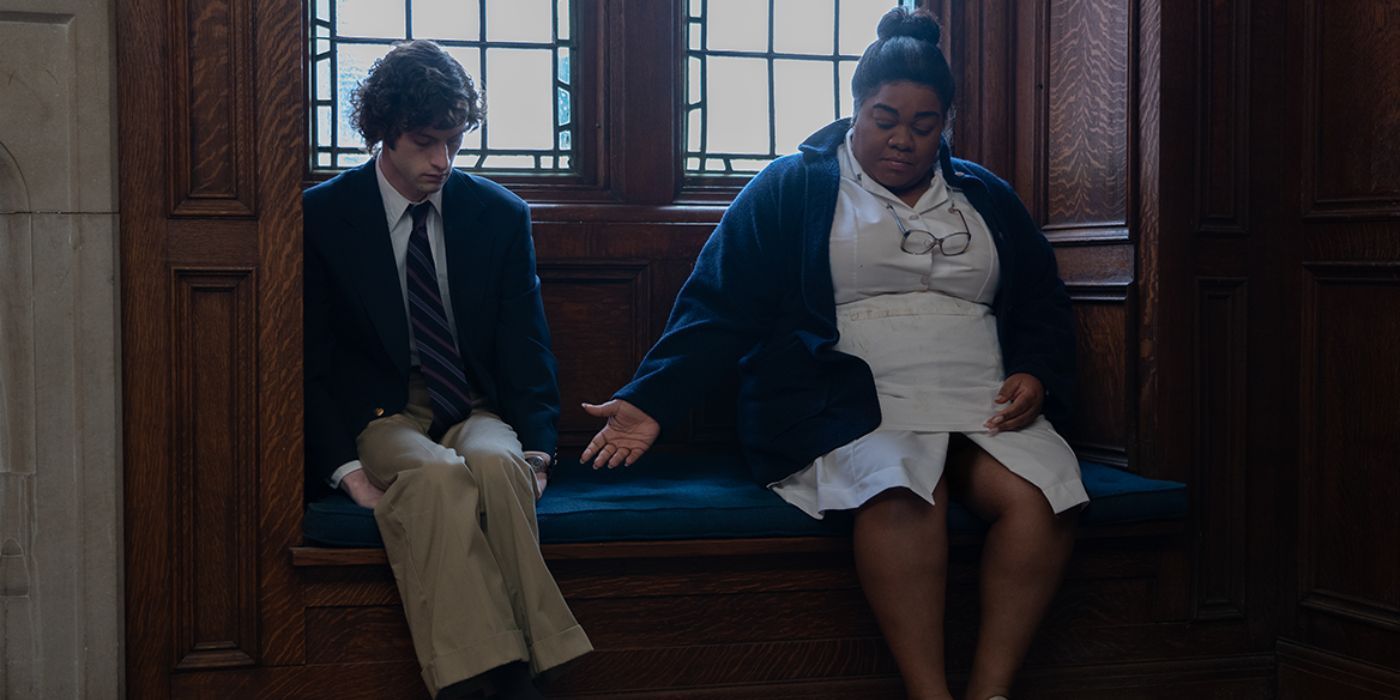 Payne Brings in a Star From His Past for 'The Holdovers'
Beyond being a throwback to an earlier era, The Holdovers is also a throwback to an earlier point in Payne's career to reunite him with one of his old stars – Paul Giamatti. It's been nearly 20 years since Giamatti starred in arguably the director's biggest hit Sideways and the reunion has been long hoped for by fans and Payne himself. Joining him is newcomer Dominic Sessa as Angus, the troublemaker and later unlikely friend to Giamatti's curmudgeonly professor Paul Hunham. Rounding out the starring trio is rising star Da'Vine Joy Randolph who plays the prep school's head cook Mary Lamb who is mourning the loss of her son in Vietnam. David Hemingson penned the screenplay.
The Holdovers premieres in select theaters in New York and Los Angeles on October 27 followed by a limited nationwide release on November 3 and a wide expansion on November 10. Check out our full interview with Payne and stay tuned here at Collider for more coverage from TIFF 2023.