The Big Picture
Horror has experienced a renaissance with the resurgence of iconic franchises like Halloween, Texas Chainsaw Massacre, and Chucky, leading to a wave of merchandise featuring these horror icons.
The Bloody Disgusting and Spencer's apparel collection showcases seven deadly t-shirts featuring Michael Myers, Chucky, Leatherface, Jason Voorhees, Regan, Art the Clown, and the Klowns from Killer Klowns From Outer Space.
This collaboration between Bloody Disgusting and Spencer's caters to horror fans, offering them a nationwide collection just in time for Halloween, with each shirt priced at $23.99.
Horror has been in a bit of a renaissance period in the last few years. Halloween, Texas Chainsaw Massacre, and Chucky have all returned in grand bloody fashion which has caused horror iconics like Michael Myers and Leatherface to be featured on a ton of merchandise like toys and clothing lines. Now, just in time for Halloween, Bloody Disgusting and Spencer's have teamed up for a new apparel collection based on the faces of horror.
This killer collection features seven deadly t-shirts for horror fans to go crazy over. There's Michael Myers from Halloween, Chucky from Bride of Chucky, Leatherface from Texas Chainsaw Massacre, Jason Voorhees from Friday the 13th, Regan from The Exorcist, Art the Clown from Terrifier, and the Klowns from Killer Klowns From Outer Space.
Each design has these cinematic killers in their iconic poses from their respective franchise with the Bloody Disgusting logo cleverly displayed. When talking about the new collection Tom Owen, Managing Director of Bloody Disgusting/Cineverse, said "Bloody Disgusting puts fans first in our mission to be their number one destination for all things horror. Partnering with Spencer's, the undisputed mall destination for horror fans, is the perfect fit for the fans. We are thrilled to launch this collection nationwide for this Halloween season". Each shirt in the collection will be $23.99 each.
Horror Has Been Killing It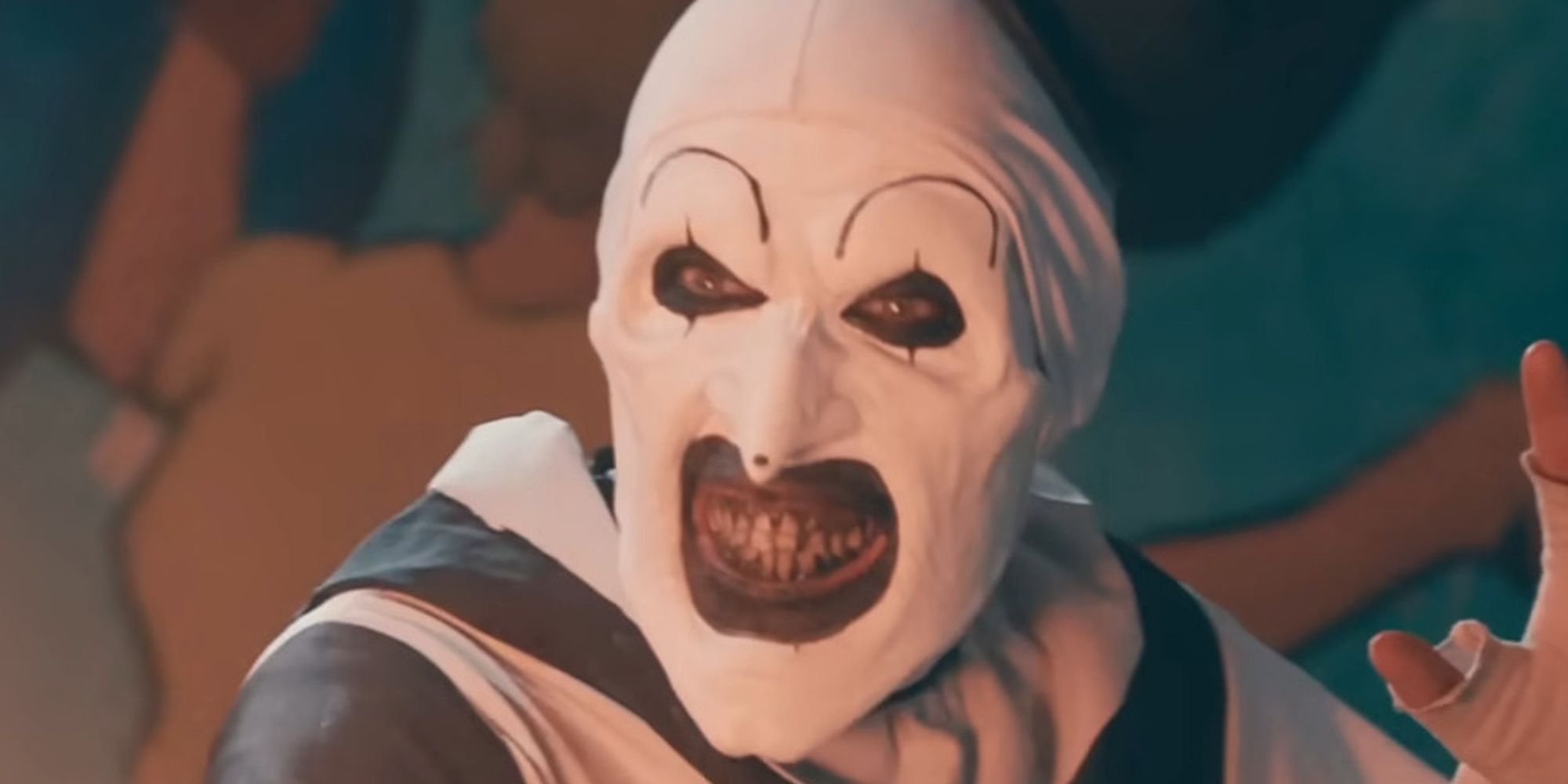 Horror has always been a hot genre, but it has felt like the genre has been working overtime to deliver incredible scares in the late 2010s and 2020s. From just the franchises in this collection, the genre is thriving. Halloween just "ended" Laurie Strode and Michael Myers' storyline in Halloween Ends last year, Chucky is living his best serial killer life in the White House in the third season of his critically acclaimed tv series, and Art the Clown is slasher's new grindhouse king with Terrifier 2 murdering the box office last Halloween.
Even films like The Exorcist: Believer which weren't critically well received have proven at the box office that horror has remained the most profitable genre. However, in between all the satisfying madness on the big and small screens, the merchandise has been keeping these horror legends alive. Halloween and Child's Play celebrated major anniversaries this year with a ton of new 4K editions of their films, board games, and action figures.In the video game space Texas Chainsaw Massacre just released their new asymmetrical multiplayer game from Gun Interactive this past summer. Killer Klowns will be getting a game of their own next year as well. It's all around an exciting time to be a horror fan. Whether you're thrilled for the new entries in the Friday the 13th franchise or gleefully scared of whatever A24 is going to cook up next, this era has something for every type of genre fan to enjoy.
Before you start your next horror marathon, you can order your Bloody Disgusting horror shirts on Spencer's website now. The collection will be available until Halloween.