The witchy franchise is celebrating its 30th Anniversary this year.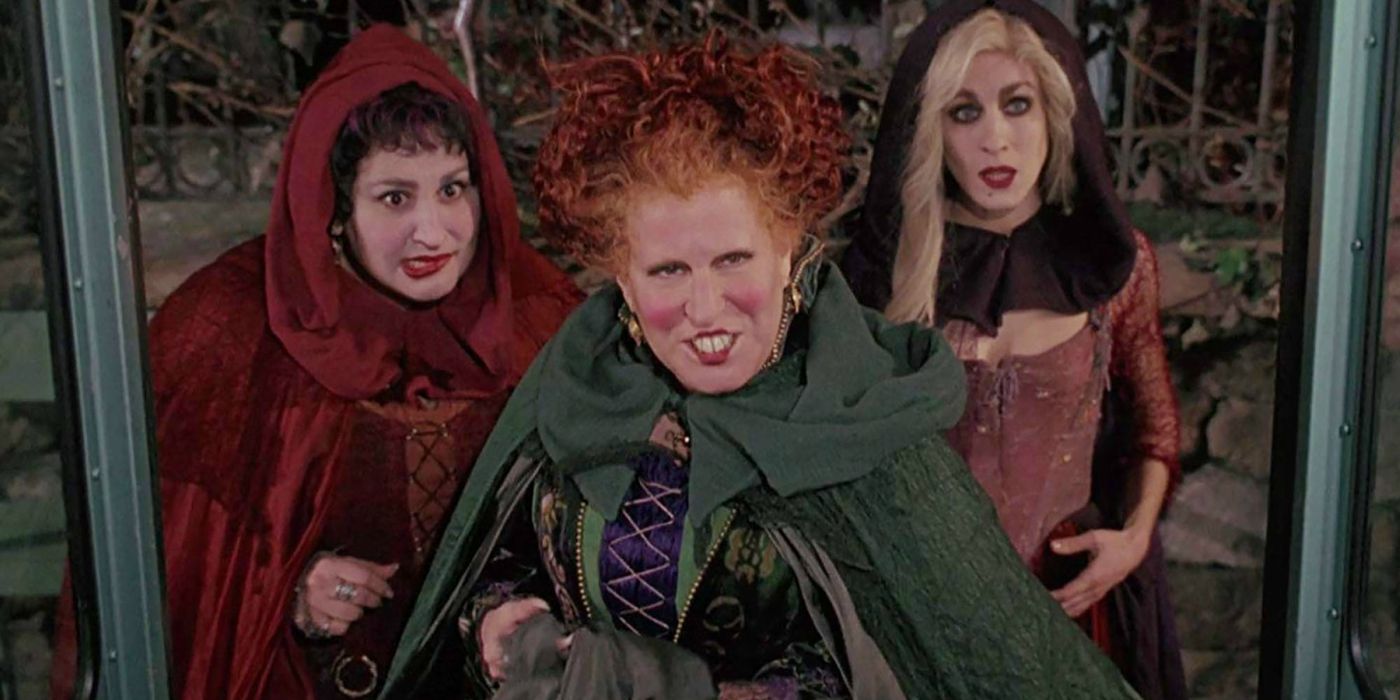 The Big Picture
Hot Topic has released a new Hocus Pocus collection, featuring shirts, sweaters, sweatshirts, leggings, backpacks, and plushies.
Hocus Pocus is a beloved Halloween classic that has remained popular for 30 years, thanks to its perfect blend of horror and comedy.
The Sanderson Sisters, played by Bette Midler, Sarah Jessica Parker, and Kathy Najimy, are iconic and entertaining witches who have cemented their place in pop culture.
It's September which means it's time to start decorating for Halloween, taking weekly Spirit Halloween trips, and watching all your favorite spooky holiday classics. This includes Disney's Hocus Pocus that just so happens to be celebrating its 30th anniversary in 2023. You can't have a Sanderson Sisters marathon without proper witchy attire and Hot Topic has any witch at heart covered with their new Hocus Pocus collection.
Their spell binding looks include an endless supply of Hocus Pocus shirts, sweaters, and sweatshirts. Some the fine examples you'll find on Hot Topic's website are a Binx the cat bowling button-up shirt, a Sanderson Sisters' Cottage collared sweatshirt, a festive Hocus Pocus cardigan modeled after Dani's look from the first film, and various hoodies with the Sanderson Sisters causing trouble alongside Binx. If that wasn't enough there's also witchy leggings and a handful of Loungefly themed backpacks available on their site along with Sanderson plushies.
"It's Just a Bunch of Hocus Pocus"
It's hard to put into words how important Hocus Pocus is to Disney. The family friendly studio doesn't focus on the horror genre that much, but the original 1993 film quickly became a Halloween classic and the perfect getaway genre film for younger viewers. Hocus Pocus 30 years later remains the perfect horror comedy with enough mature edge and always leaves fans wanting to return to Salem again and again. That has a lot to do with the pitch perfect Halloween atmosphere and direction, but it also has to do with the iconic performances. Bette Midler, Sarah Jessica Parker, and Kathy Najimy's Sanderson Sisters are as synonymous with Halloween as Michael Myers or Jason Voorhees.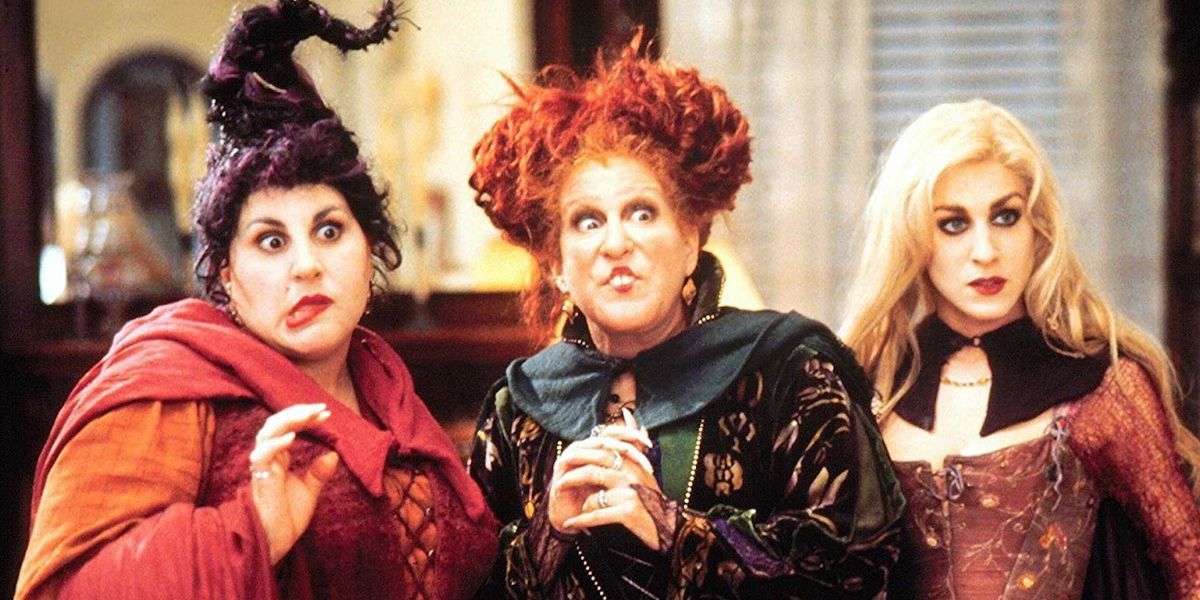 Whether they're breaking out into song or trying to get revenge on Salem, this trio has continued to be one of the most entertaining groups of witches in cinematic history. Last year's long awaited sequel Hocus Pocus 2 cemented their dominance in the pop culture space with another chillingly fun adventure that's sure to become its own holiday classic in due time. The reason this franchise works so well is that it wonderfully blends dark horror macabre with hilarious energetic humor without breaking a ghoulish sweat. With Hocus Pocus 3 currently in development, that Hopefully won't change anytime soon.
Where Can You Stream 'Hocus Pocus'?
Both Hocus Pocus films are currently streaming on Disney+. However, before you start your marathon, you can view Hot Topic's entire Hocus Pocus collection on their website. Check out a selection of the collection below: